« Intro
|
Page 3 »
 Well the day finally came that we, Tazz and I, traveled to NVISION08. We had spent the better part of a week at my house working on a case for the Case Modding workshop. As normal for this time the year it was around 105f each day. For me that no biggie as I have lived all my life in Arizona, but I was worried about Tony. You see I don't have a fancy place to mod, heck not even a car garage to use. My workshop consists of my back patio, an old metal bench and a old wooden banquet table I was able to acquire, and two floor fans for cooling. Tony held up very well to the heat and was a trooper to the end.
You see we decided at the last moment to make the demo case a case that we could give away at the end of the workshop. We did not want to just hand over a half done / half ass case so we took it up a slight notch and made a decent mod of it. Hopefully this will ad to the wow factor during the workshop and a little more at the end of it. We already have a case that was fully modded and then sent off to the Smooth Creations to get the final paint job. Jim and one of his artists from Smooth Creations will be doing a portion of the Modding workshop. They will be teaching everyone a few things about airbrushing on you own case. So this finally case should really win over the crowd.
So lets get on with the NVISION08….
This will be a image blog of what we see at the event with some info added here and there with some full updates after we gather ourselves from all the action.
Top notch areas and stations for everyone who enters NVISION. What a nice thing to see instead of a single line and one or two people trying to check in a few 1000 people. Well done!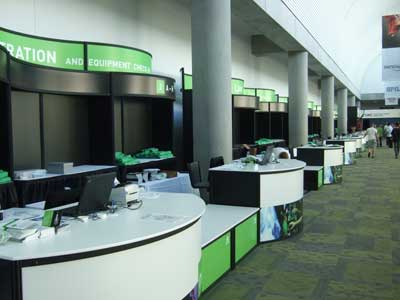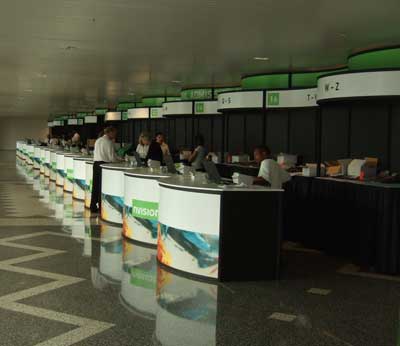 Fanboy are you? Well you can get your Nvidia gear and walk around in style.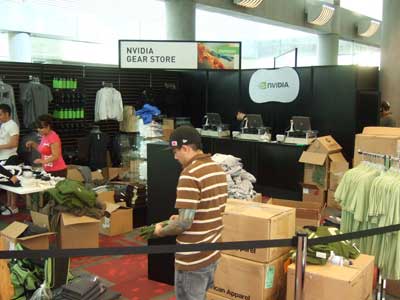 Some behind the scene the dat before the event.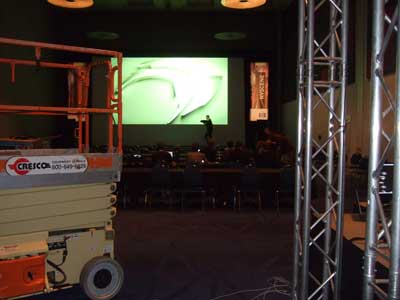 The BYOC lan area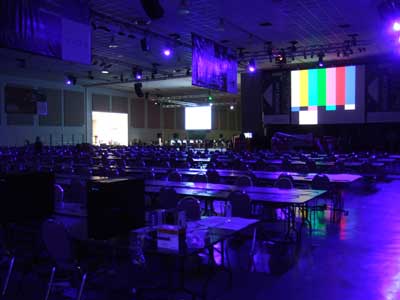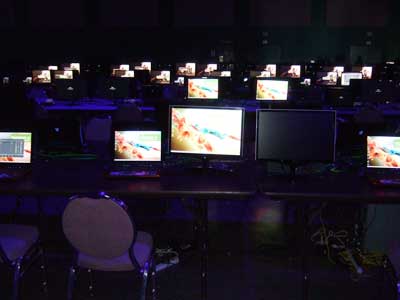 The finals area.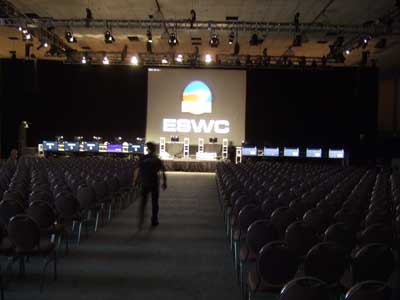 Here is a few very few people have seen. 
This is whst it looks like from the finals table.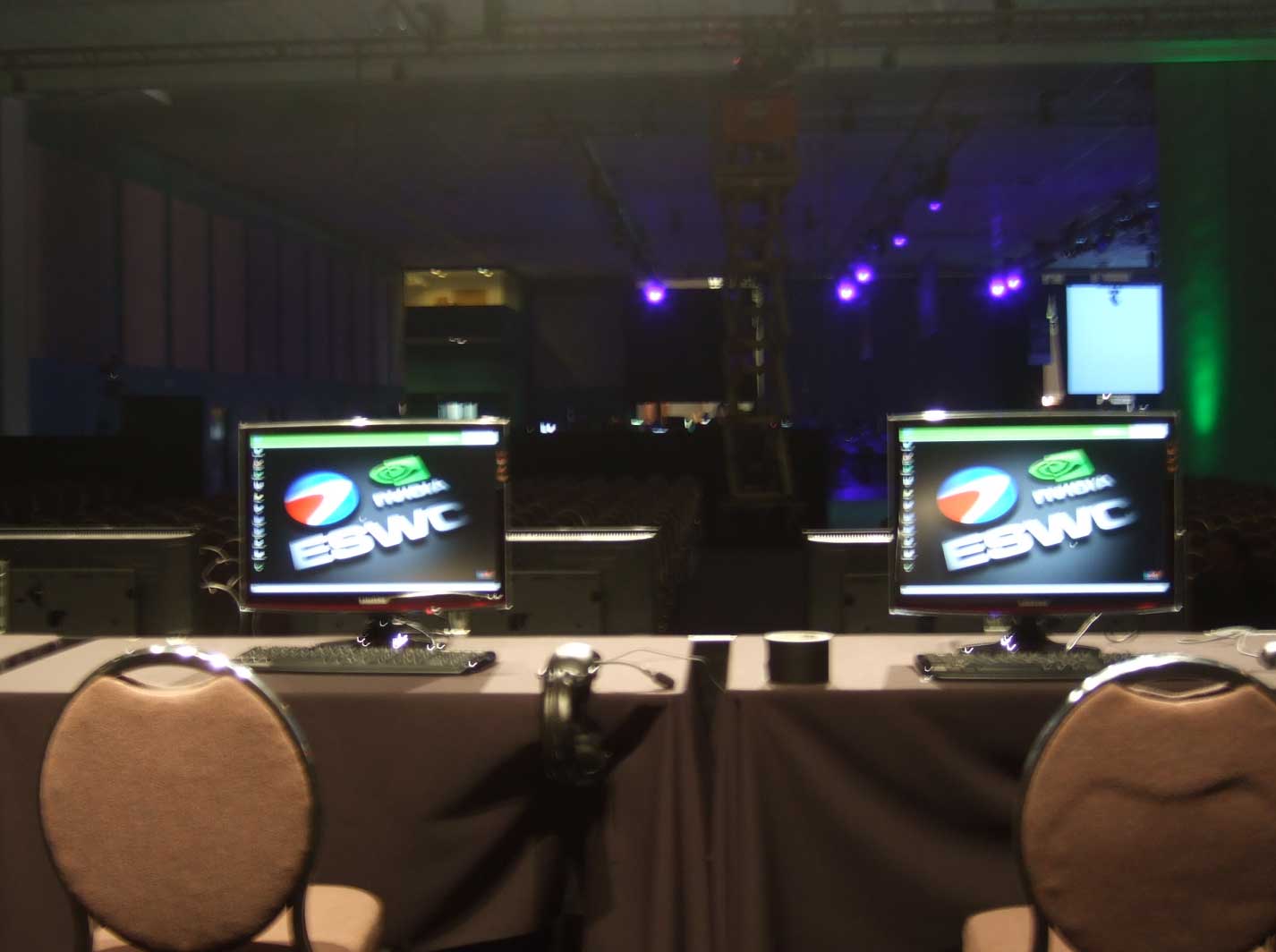 Got to have the women right…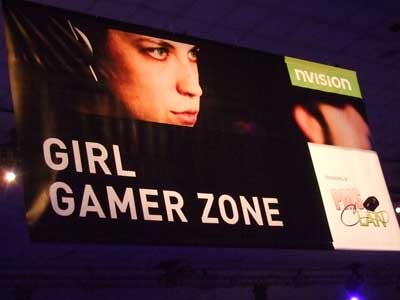 Another large look at the BYOC