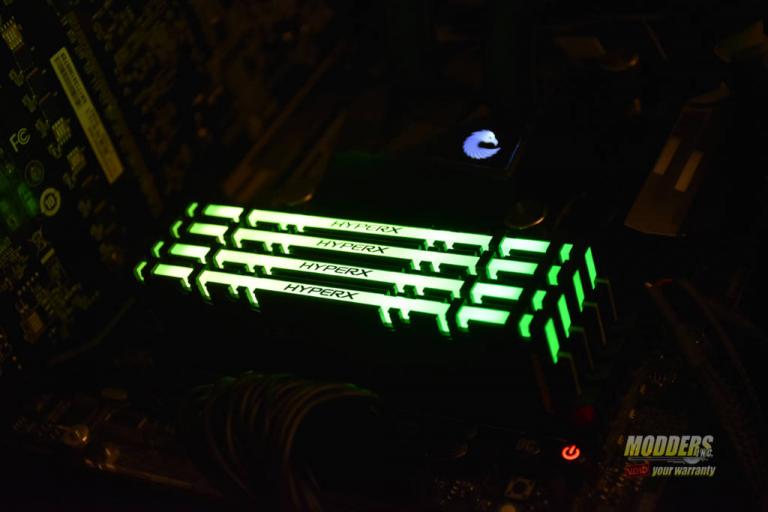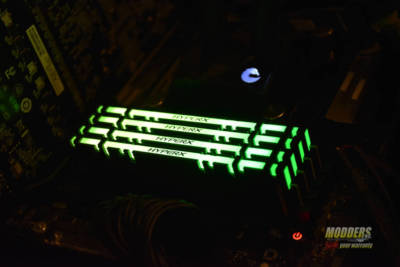 As usual, Kingston and HyperX had some exciting products showcased in their suite at CES 2018.  HyperX featured one of the most innovative products the industry has seen to date. That being their HyperX Predator DDR4 RGB modules. However, its unlike any other RGB memory on the market. What makes this memory so special you may ask? Well, this is due to the way the RGB lighting is synced. Traditionally, RGB memory is simply synced and controlled by software. The HyperX Predator is controlled by software. However, its synchronized with an IR (infrared) technology. The IR sensors are powered directly by the motherboard. In addition to the IR synchronization, The HyperX Predator RGB memory also supports several lighting profiles that can be configured by many different RGB control software. The software from ASUS, GIGABYTE and MSI are a few that have support for the Predator DDR4.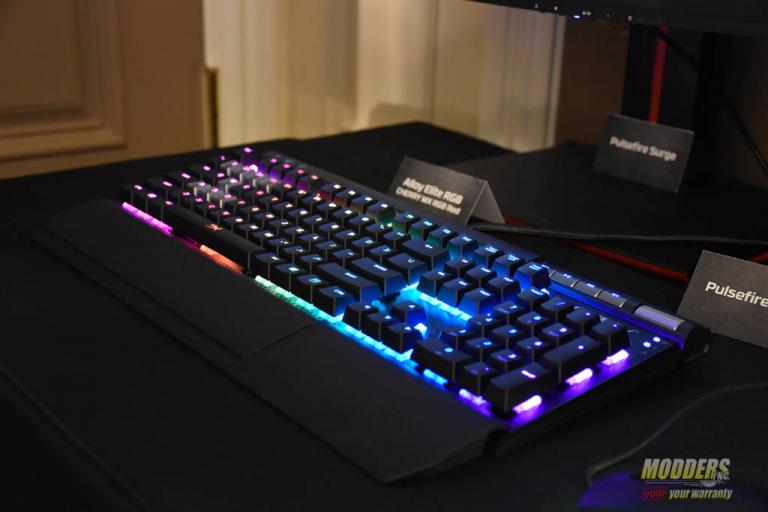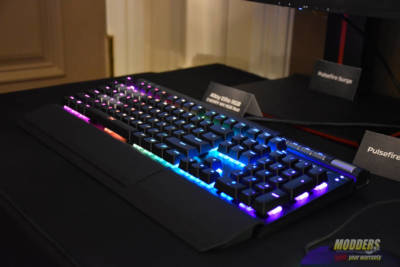 RGB memory is not all that HyperX had to show off. They were also showing off their Alloy Elite RGB keyboard and their Pulsefire Surge RGB mouse. Both the Alloy Elite keyboard and Pulsefire Surge mouse use the all new HyperX NGenuity software to control the RGB lighting, The Alloy Elite offers up to 3 custom lighting profiles that can be saved to the keyboards on-board memory. The Alloy Elite RGB features a very comfortable, detachable wrist rest, titanium-colored keycaps and USB 2.0 pass through. Other features include anti-ghosting, game mode and N-Key Rollover. The Alloy Elite will come with genuine Cherry MX switches in either red, brown or blue flavors. The Alloy Elite will be available sometime in January at an MSRP of $159.99
The Puslefire Surge RGB mouse features dynamic 360 lighting around the entire mouse. ?The Pulsefire Surge is equipped with Omron switches, rated for up to 50 million clicks. The Pixart 3389 sensor is designed for speed and accuracy. The sensor has a range of up to 16,000 DPI. Like the Alloy Elite, the Pulsefire Surge also uses the HyperX NGenuity software to customize the RGB lighting. In addition to the lighting, the HyperX NGenuity software allows the user to customize the macro functions for each of the six programable keys. The Pulsefire Surge with be available sometime in Q2 of 2018 at an MSRP of $69.99 USD.
Check out our video in the link below for more information.