World-renowned PC case manufacturer NZXT aims to deliver PC gaming and usage comforts to the living room with their latest product: the DOKO. The 108 x 29 x 121mm device is a PC streaming unit armed with a Wonder Media 8750 CPU, 256MB DDR3 and 8MB SPII flash boot storage that can stream media and PC gaming content to your living room or anywhere at home via network.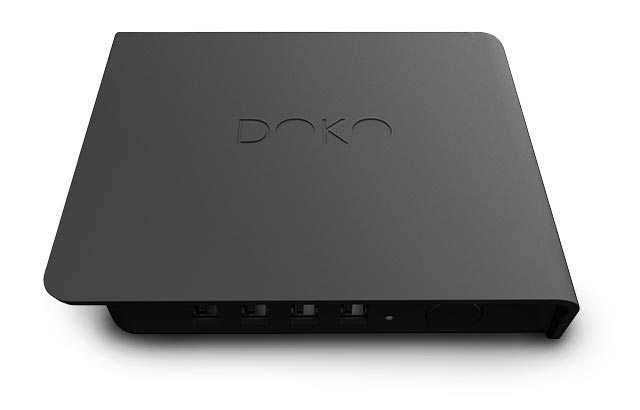 The DOKO is a great low-cost alternative for those looking to game in their living room versus paying for $400-500 game console. The DOKO streams from a main PC so it can stream 30fps 1080p content even NetFlix or Battlefield 4 even if the hardware inside the small platform is small. The DOKO device also has four USB ports that can act as if they are plugged into your main server PC as well with streaming latency of 50-80ms so major input lag is not a concern (via USBOIP).
Multiple PCs can also connect and has a headphone port, HDMI 1.3 output and Gigabit Ethernet capabilities all powered by a 12V 2.5A DC adapter. The DOKO is now available for pre-order via the NZXT Armory for $99 with $4.99 shipping (estimated ship date January 28, 2015).
https://www.youtube.com/watch?v=C0JczOJmq3c