Calling all Operators, Ubisoft and NZXT have teamed up to bring you the limited edition H510 Siege. The H510 Siege is the perfect companion, whether you're breaching the Chalet or reinforcing the Club House.
NZXT has launched a limited edition version of their H510 ATX midtower case based on the popular video game Rainbow 6 Siege.  Like previous NZXT limited edition cases, the H510 Siege keeps all of the same features as the standard H510 and adds several that are exclusive to the Seige edition.  Features carried over from the original H510 include a front USB 3.1 type C port, rear cable management channels, and a pair of case spec Aer F120mm fans.
The H510 Seige's front and top are black with a subtle simulated damage effect and there is a white LED backlit "6" logo in the center of the front panel.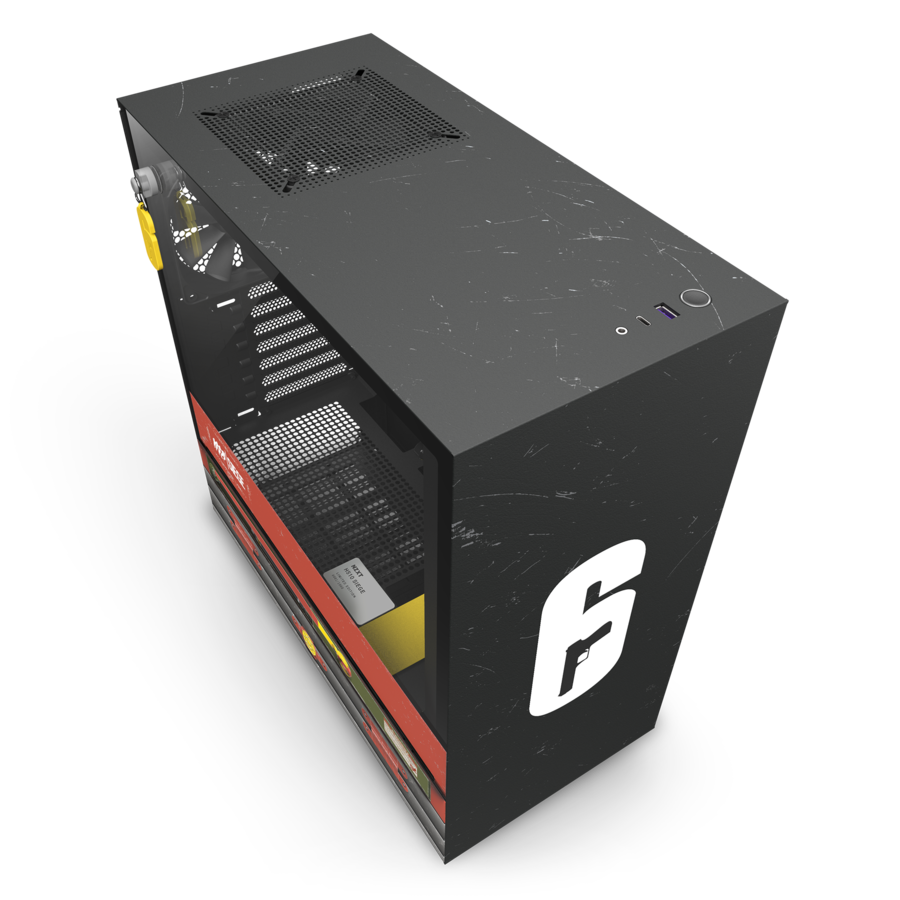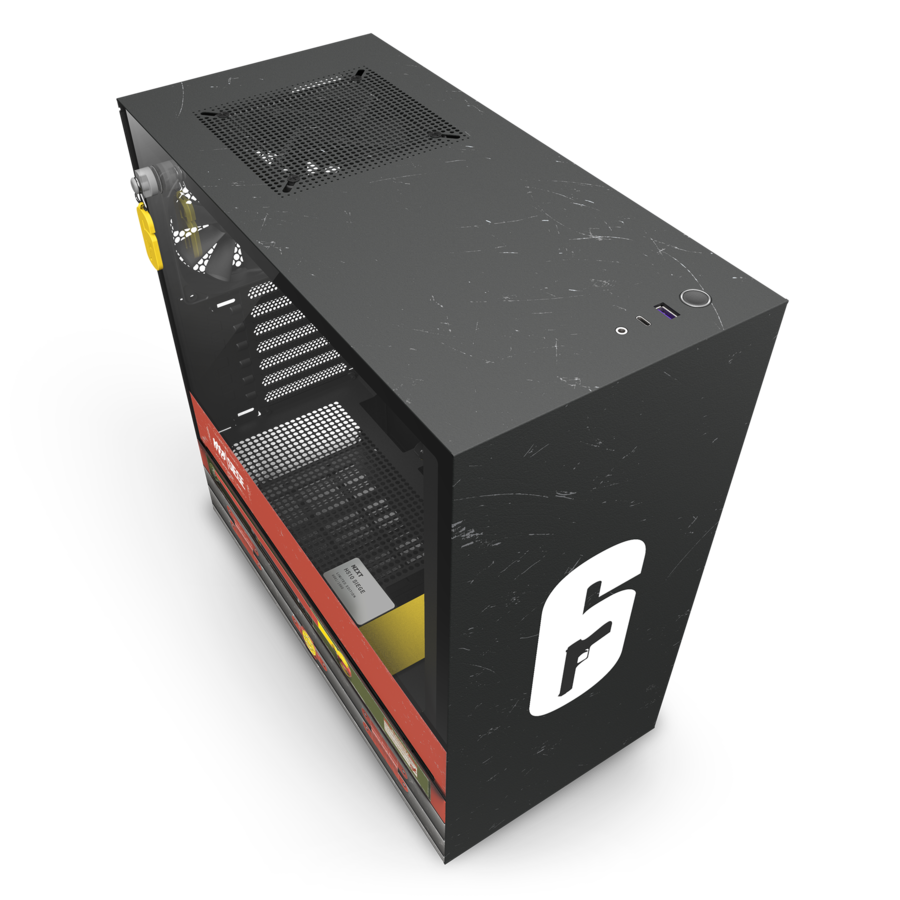 The left side panel is the usual tempered glass panel from the H510, and a printed graphic of the wall reinforcements the game covers the power supply shroud.  The inside of the case is mostly black, but NZXT's signature cable management bar is pained in a bright yellow.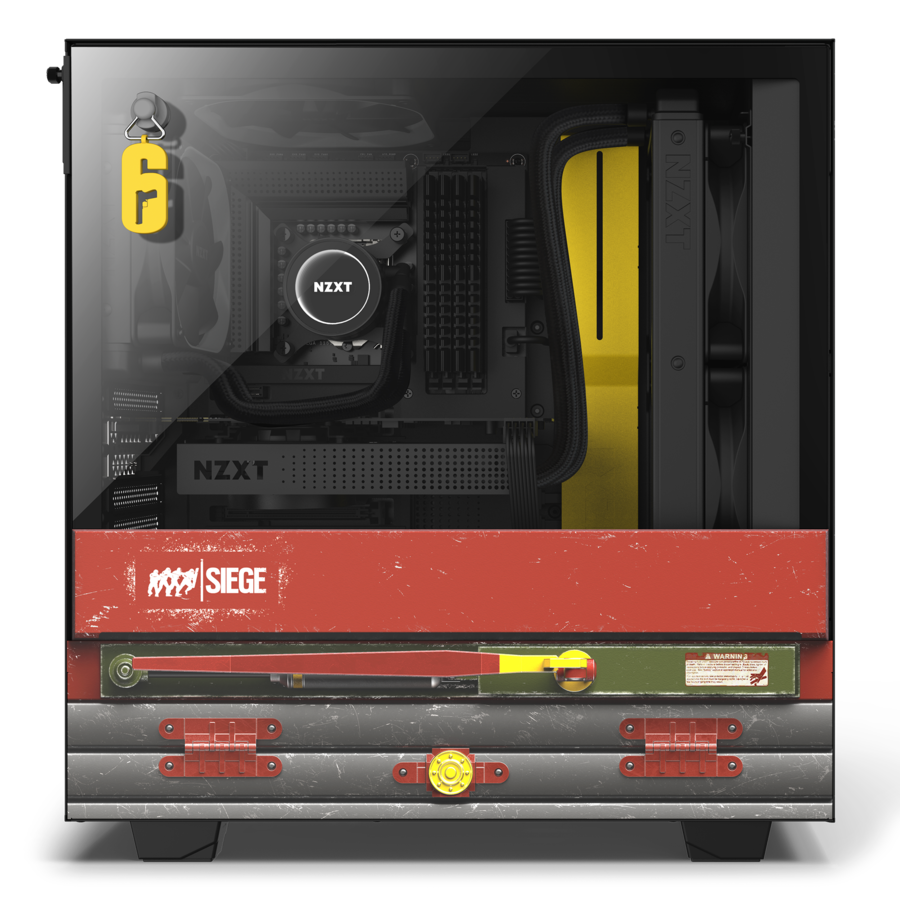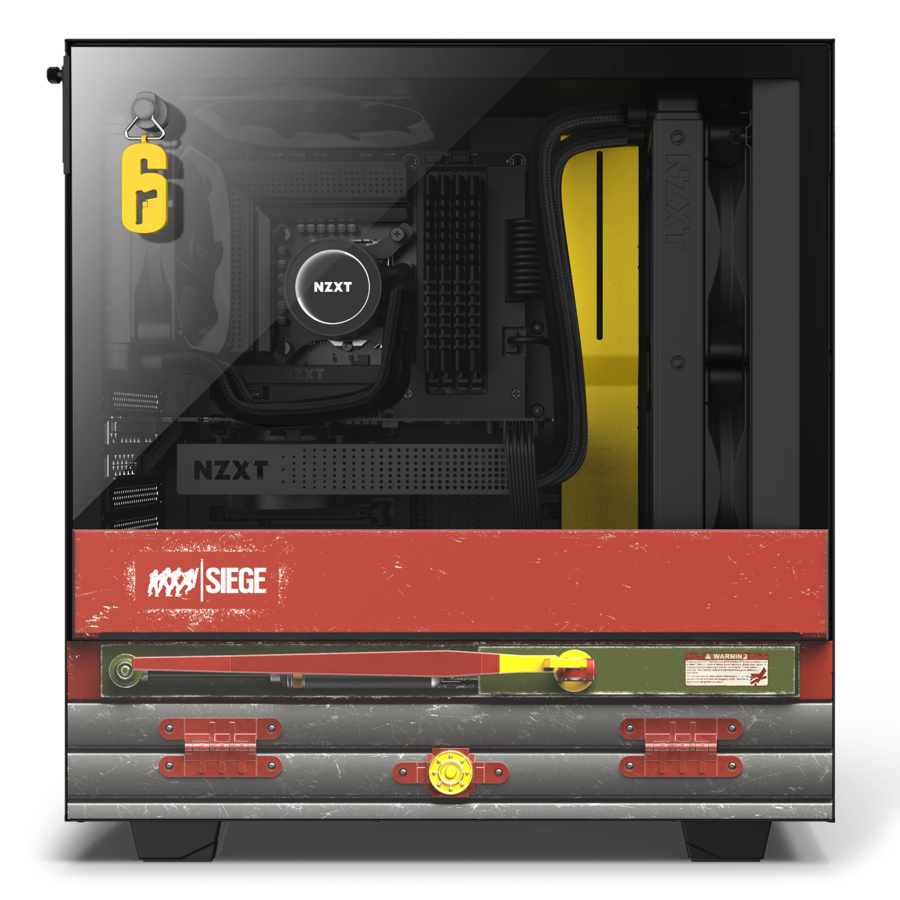 The right side panel is printed with a design based on Rainbow 6's doorway barriers.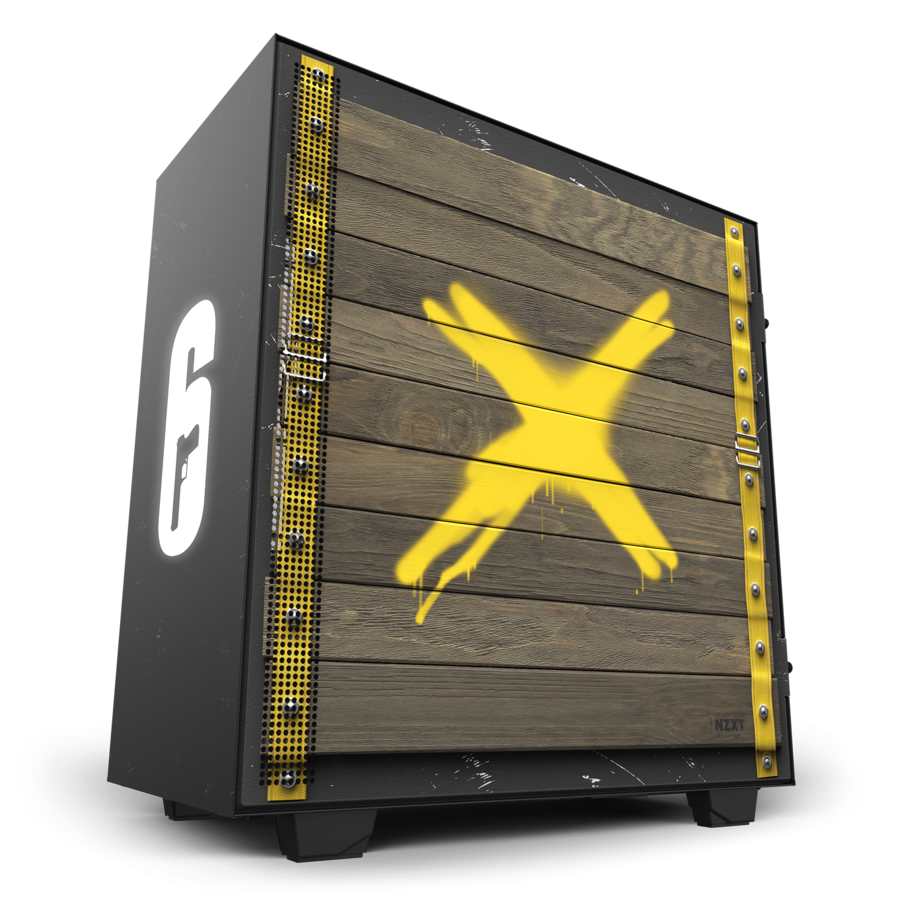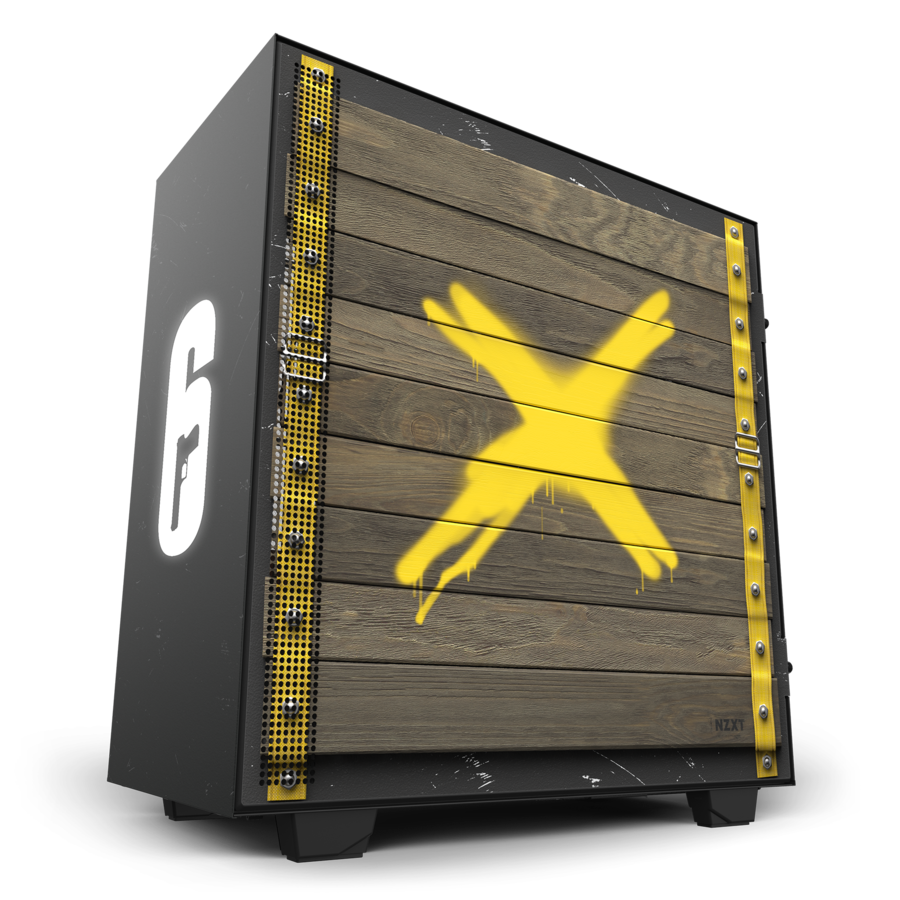 The case also comes with a limited edition breaching charge styled puck and a "6" logo icon charm.  Like NZXT's normal puck, the breaching charge puck is magnetic and can be used for managing cables or storing a headset on the case.
The H510 Seige is available from NZXT's website for $249.99 USD.
Product overview: https://www.nzxt.com/product-overview/h510-siege
Buy the H510 Seige: https://www.nzxt.com/products/h510-siege