« Intro
|
Page 3 »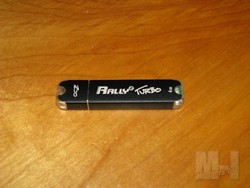 The OCZ Rally2 Turbo, like the older OCZ Rally has a main chassis constructed from aluminum which is compact and stylish. The OCZ Rally2 Turbo has a matte finish which is textured, which I assume is meant to help with it not slipping out of your fingers.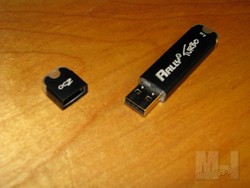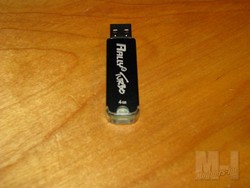 One thing that has always bothered me on flash drives is the fact that the caps to cover the USB end of the drives are not always attached. Although the OCZ Rally2 Turbo's cap does fit fairly snug. After extended use of the flash drive, this might not be the case, and one might find the drive missing the cap one day. A little corded strap (like whats on the Lanyard) to hold it to the body would be a great addition. When the drive is in use, the non-USB end of the chassis will be illuminated with an LED to show activity on the drive.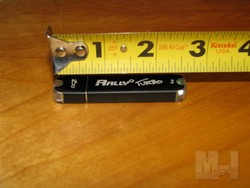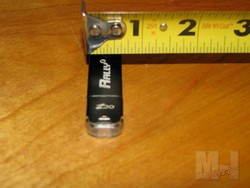 Setting the OCZ Rally2 Turbo next to the ol tape measure, we can see that the drive is just over 2 1/2 inches long and is about 5/8 of an inch wide. This is about the same size as the older version, with things rounded off a bit.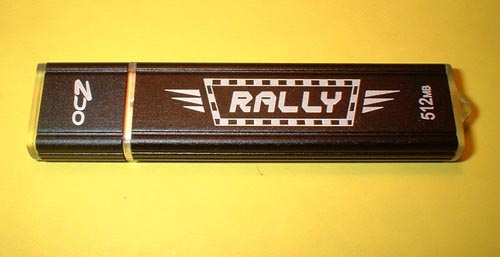 Older OCZ Rally