« Page 2
|
Page 4 »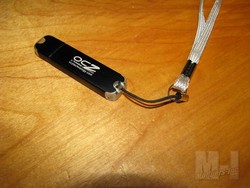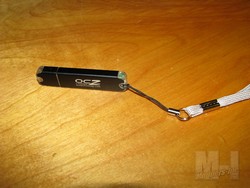 Before we start utilizing the OCZ Rally2 Turbo flash drive, we need to decide if we want to attach the Lanyard or something else. To attach the lanyard, simply run the black string through the small hole on the end of the drive. Pull some extra string through and run the other end of the lanyard through the loop you created. Once its through you can pull the lanyard tight to secure it to the drive.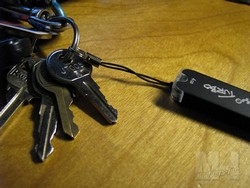 You could also attach the drive to your keychain. Simply remove the small ring from the lanyard and attach it to your keyring, and attach the string to the OCZ Rally2 Turbo like we did above.
     The OCZ Rally2 Turbo flash drive is Plug and Play. So there is no software needed, and no headaches when it comes to using it. Simply plug it into a open USB 1.0/2.0 port and your OS should automatically recognize the drive. If you like you can also use the USB port extension that OCZ provided with the Rally2 Turbo.