« Page 4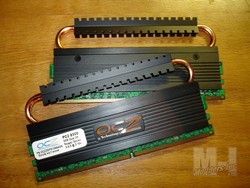 The OCZ Reaper HPC DDR2 PC2-8500 modules performed to spec and did offer a little bit of overclocking. I'm not 100% sure I can blame the low overclocking results on the modules. I tested two different sets across three different platforms and ended up with the same results. However, the motherboards I am using, are not slated to be the best overclocking boards on the market. Paired with the right mobo, one might be able to achieve some of the higher overclocks that are noted across the net with these modules. The cooler design is unique and will offer optimum cooling compared to the standard heat spreaders. They do have the potential of causing issues with some of the larger CPU coolers though. Overall I am pleased with the performance and ease of use I experienced with the OCZ Reaper HPC modules. The OCZ Reapers are also covered by their lifetime warranty, and come in at around $130 US price.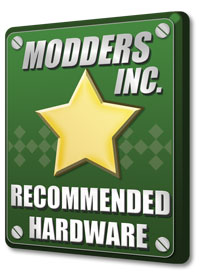 Pros

---

Cons

---

+ Great Looks
+ Optimum Cooling
+ Enhanced Performance Profiles
+ Lifetime Warranty even with OC
– Size of the fins might cause issues with the CPU cooler.