PC Mouse
Ozone Neon Gaming Mouse Review: Light and Agile
Closer Look and Disassembly »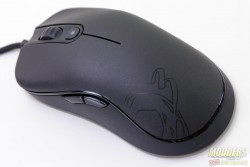 Like a comfortable shoe to an active foot, the right mouse can elevate what seems like a mundane task such as moving the cursor around to something more. Athletes talk of the right shoe improving performance and it only makes sense that the right mouse at the hands of a user comfortable with using it can be the difference between domination or disappointment. Just like shoes, there are different input devices for every grip style and hand size out there. Combined with the shape, features, customization and software options, choosing the right one can be an ordeal in itself.
This is also why many manufacturers tend to play it safe when it comes to designing a mouse. Most mice out there are for right-handed users because the majority of users are not left-handed. Ambidextrous mice, try to walk the middle ground but since it is appealing to both sides, some features tend to not be implemented as well ergonomically when a mouse is designed specifically for one side. For an ambidextrous mouse to be effective, the design must be kept simple enough but that most likely means that it will also be lacking in features.
The Ozone Neon is gaming mouse that wants to bridge that gap between simple functionality and feature-heavy design. Having eight programmable buttons, up to 6400 DPI laser sensor, on-the-fly DPI toggling, macro functionality and Omron microswitches for the primary buttons, the Ozone Neon offers a lot more than its simple appearance implies.
[sc:sponsor sponsor="OZONE" product_link="http://amzn.to/1EZ6TnZ" product_name="Neon Gaming Mouse" product_price_link="http://amzn.to/1EZ6TnZ" product_price="$49.99″ ]
The Ozone Neon mouse packaging is similarly compact as the mouse itself, with a front flap that reveals a preview of the entire Neon mouse body encased in a form-fitting plastic cover so users can surmise whether the size is appropriate for their hand even without taking it out of the packaging.
Unlike most other peripherals, Ozone actually includes the software in disc form with the accessory pack. A user's manual is also included.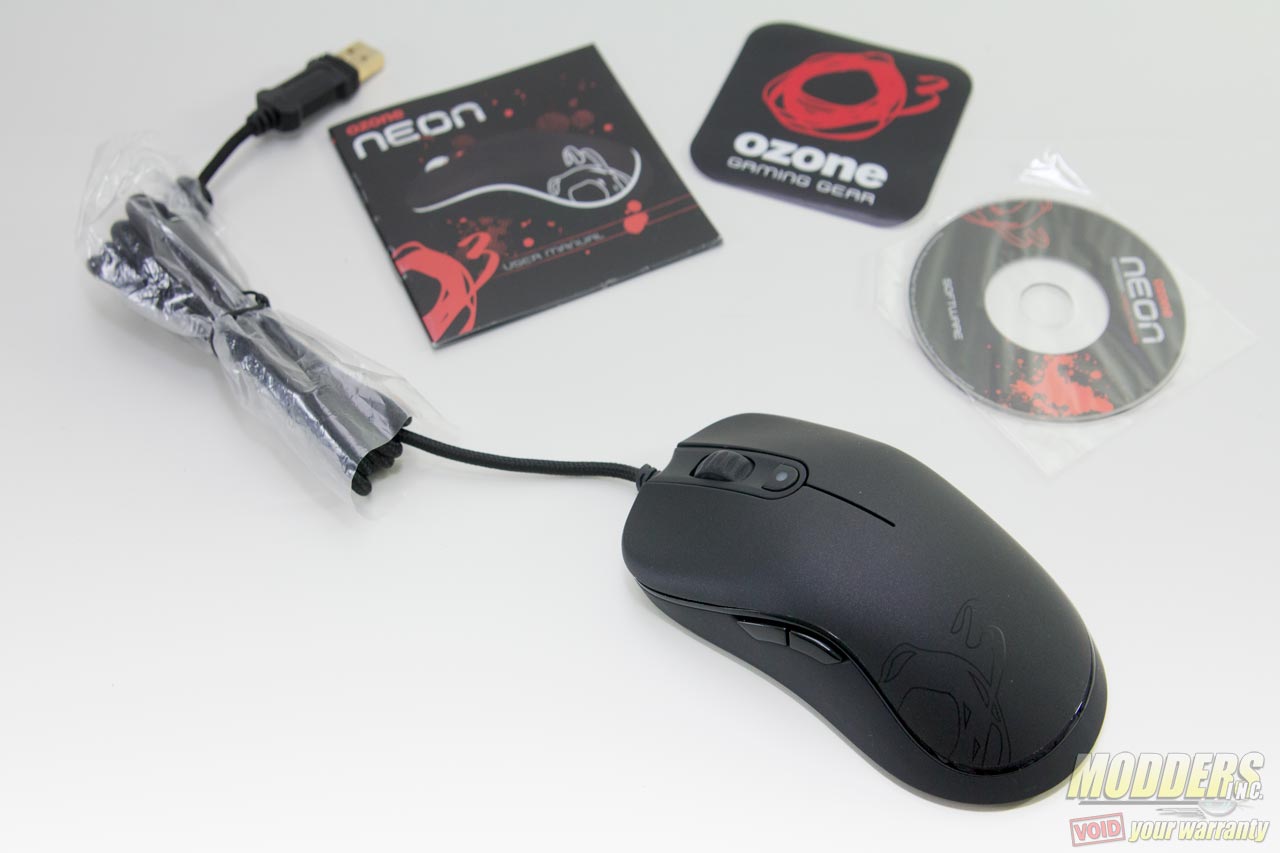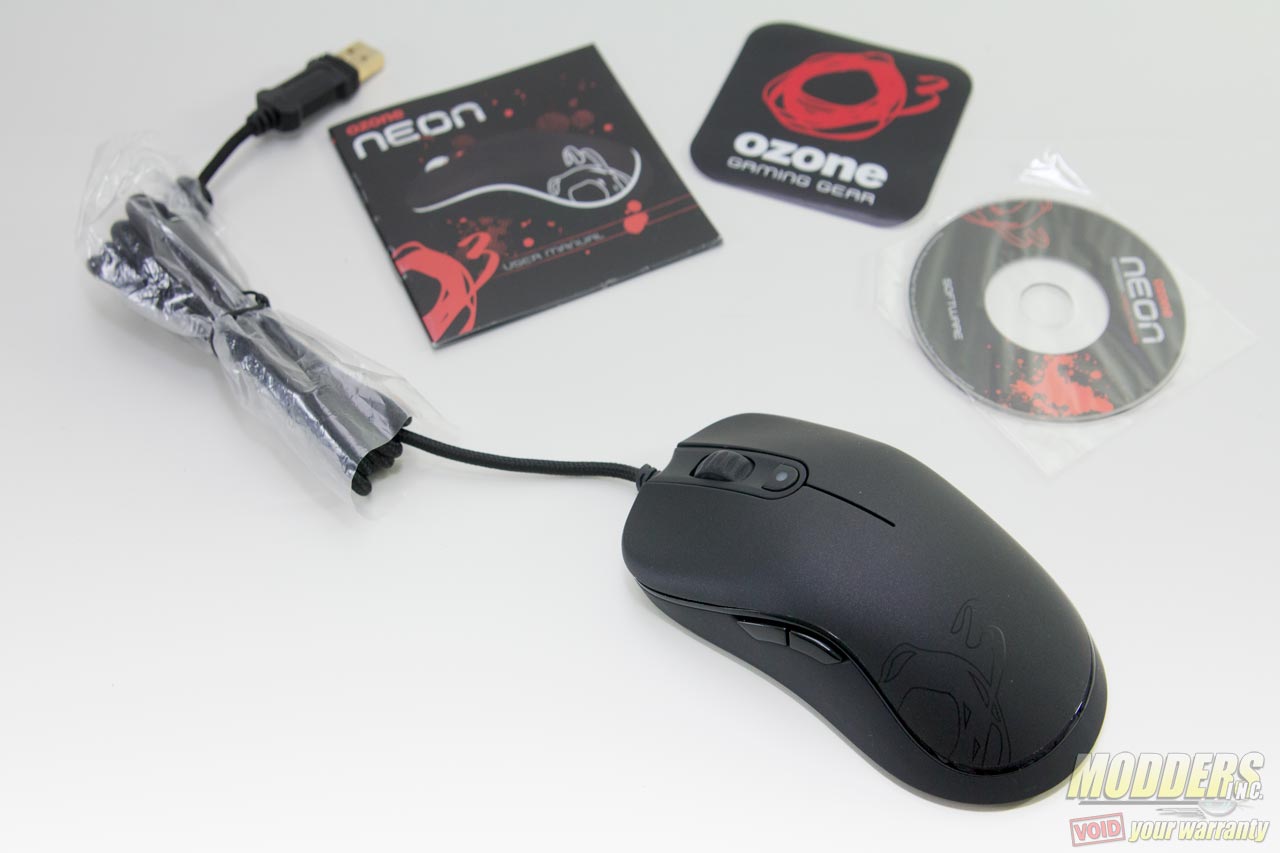 Specification:
Precision 6400 DPI laser sensor.
8 programmable buttons
On-the-fly adjustable DPI: 6400/3500/1800/800
128kb built-in memory
Included Software for personal configuration (Windows only)
Adjustable polling rate: 125/250/500/1000HZ
Adjustable response rate: 2/65/125/190/255ms
Cable length: 1.8M
Compatible OS: Windows® 8/ Windows® 7 / Windows Vista® / Windows® XP
Ambidextrous design
Rubber coating top surface
Weight: 120g (with cable)