Article Pages:
« Introduction and Packaging
|
Performance and Testing Results »
A Closer Look at the Ozone Rage ST Gaming Headset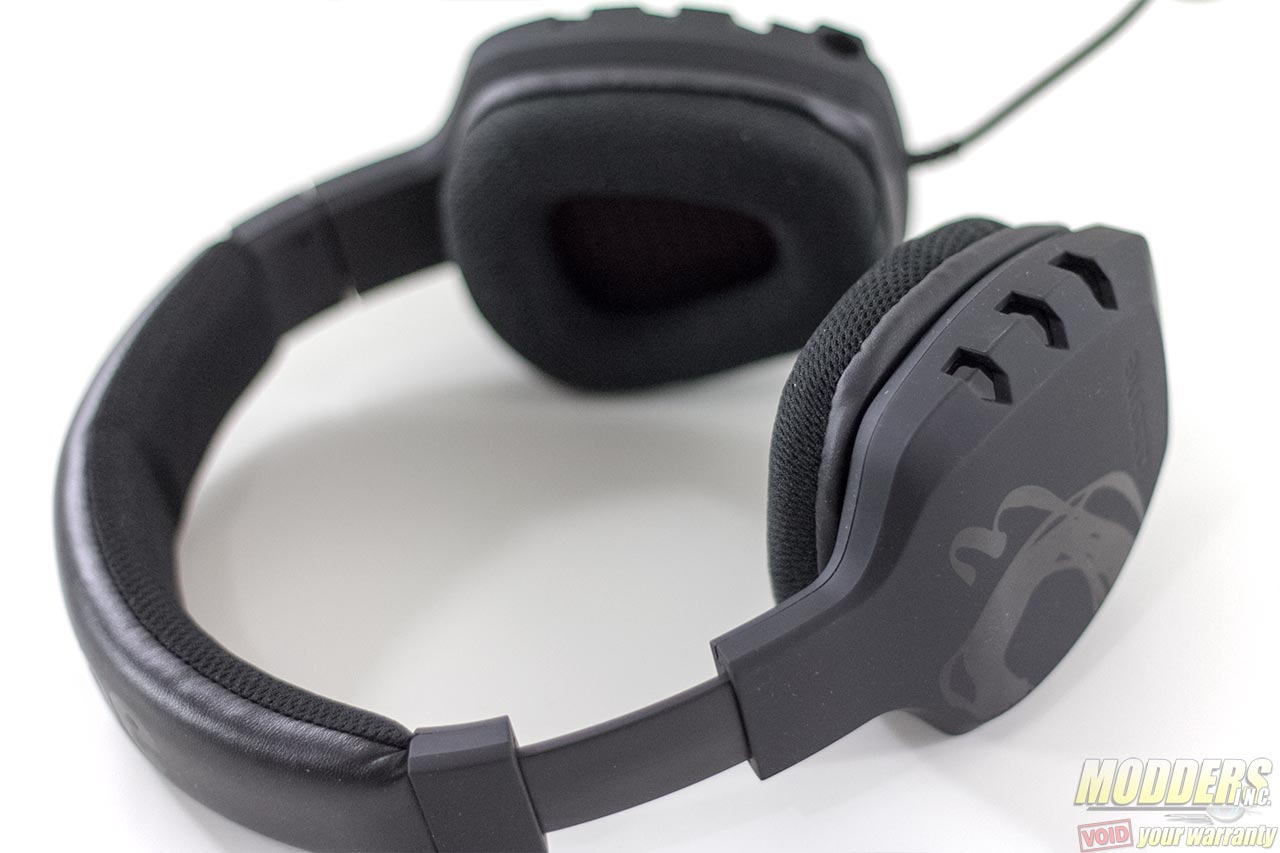 The Ozone Rage ST design is quite simple with its matte black body and subtle Ozone stamp and Ozone logo on the side. The band length is adjustable for those with larger heads although, my cabeza was already muy grande but I did not need to adjust the band slightly beyond the default. Which is good news for the megacephalic but bad news for those with smaller heads. For those who find matte black to be too plain, thankfully Ozone offers the Rage ST in four other glossy colors: red, white, blue and yellow.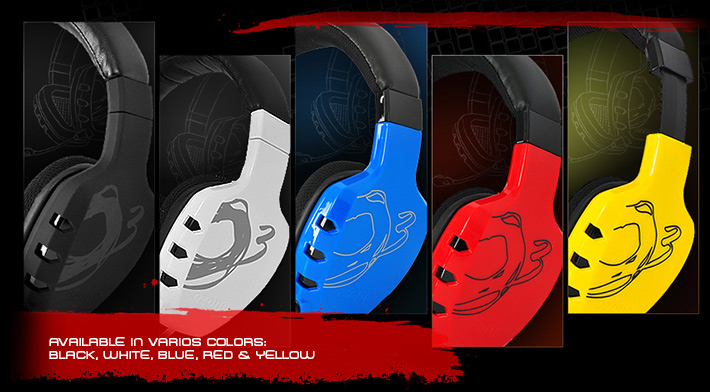 The top of the band is leather with Ozone stamped on it while the inside headband lining and the hear cup pad covers are breathable mesh. The foam underneath is quite firm but lightweight. The adjustable band is also plastic instead of metal so the entire unit is very light at a measured 254 grams sans the wire.
Underneath the earcups are 40mm drivers, surprisingly big for a headset at this price range. The cable which is plugged into the left ear cup is not braided which is expected but Ozone does implement some anti-fraying covers on each cable connector terminal. An inline remote with analog wheel audio volume control and microphone mute toggle slider on the back side is also included in the 2.5 meter long connector cable which ends at a pair of gold-plated 3.5mm plug with functions designated by ring colors and icon etched into the housing.
The microphone is detachable and plugs into the left earcup via 3.5mm plug. The microphone bends so that it can be moved closer or farther from the speaker's mouth.