Article Index: >>
Page 2 »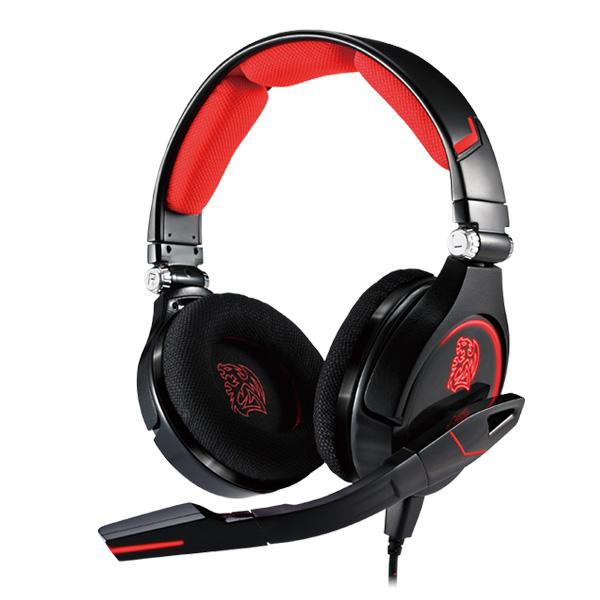 A long time ago the movie industry figured out that if they added music to a scene it they could intensify the emotions the moviegoer felt during that particular scene. To take a page from Hollywood's play book, game designers have done the same thing. In game music can drive fear into the heart of the gamer for example if they happen to be playing a game in the horror genre. However, the music must be accurately represented to the gamer. Most of the time gamers use headsets for sound and communication via an attached microphone. A sub standard can, instead of immersing the player in the game, be very distracting. Thermaltake, one of the industry leaders in eSports, recently released the Cronos Gaming Headset. The Thermaltake Cronos Gaming Headset is a stereo headset built for comfort for those long gaming sessions.
Review Sample Provided by: Thermaltake
Product Name/Link to Website: Thermaltake Cronos Gaming Headset
Product was given in exchange for work done to produce this review.
Specifications
| | |
| --- | --- |
| Color | Black |
| Cable Length | 1.8 meters |
| Connector | 3.5mm plug & USB |
| Platform | PC/Mobile |
| Driver Unit (mm) | 40mm Neodymium Magnet |
| DTS Certified | No |
| Channel | Stereo |
| Frequency Response | 20Hz ~ 20 KHz |
| Sensitivity | 117 ± 3dB |
| USB Connector | Yes |
| 3.5 mm Gold Plug | Yes |
| Plug&Play Microphone | Yes |
| External In-Line Controller | Yes |
| Mic Directivity | Omni -Directional |
| Mic Noise Cancelling | No |
| Mic Sensitivity | -54 ± 3dB |
| Mic Frequency | 100Hz ~ 10 KHz |
| Mic Impedance | 2.2k ohm |
Article Index: >> Page 2 »