Page 2 »
Right after releasing the Wildfire SATA III SSD Patriot has come out with another one, the PYRO. This SSD is aimed at giving the end used a fast quality product at a low cost. Is that possible you ask well you will have read on to find out.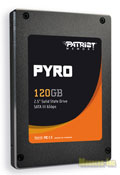 Sponsor: Patriot Memory
[hr]
Packaging and Information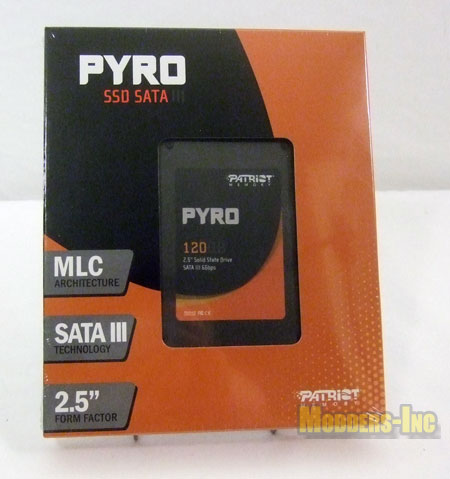 Description: Pyro 2.5" SATA III SSD Drive 
Patriot Part#: PP120GS25SSDR (
120GB
) 
Warranty: 3 years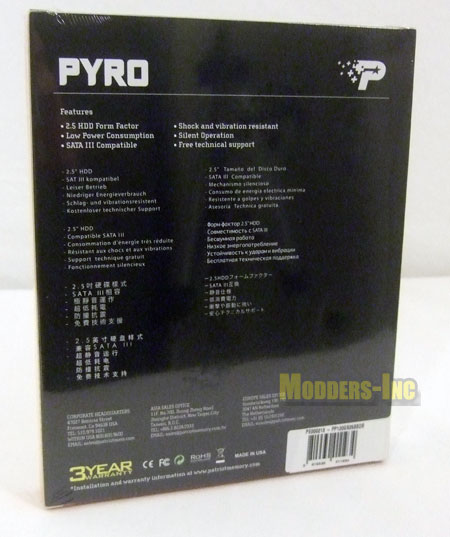 With a extremely aggressive pricing approach, 
Patriot Memory
 has placed the Pyro series SSD the ability to offer one of the best price per performance ratios on the market. Backed by Patriot Memory's award winning build quality and 3-year warranty; the Patriot Memory Pyro series will deliver one of the most reliable choices in the performance class SSDs.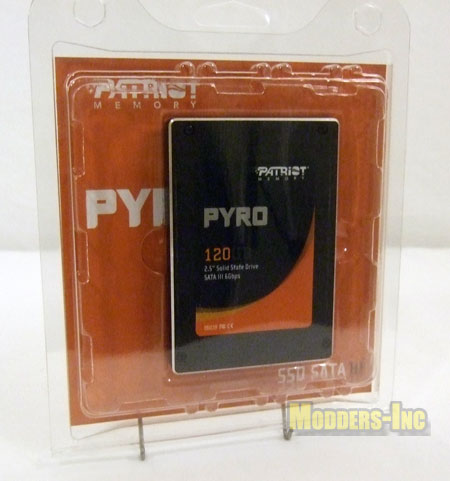 What you see is what you get
Features
• SandForce SF-2200 series SSD processor paired with qualified MLC NAND flash for best performance, value and reliability 
• SATA 6Gb/s, 3Gb/s and 1.5Gb/s 
• TRIM support (O/S dependent) 
• DuraClass™ technology 
• DuraWrite™ extends the endurance of SSDs 
• Intelligent Block Management and Wear Leveling 
• Intelligent Read Disturb Management 
• Intelligent "Recycling" for advance free space management (Garbage Collection) 
• RAISE™ (Redundant Array of Independent Silicon Elements) • Intelligent Data Retention optimization 
• Best-in-class ECC protection for longest data retention and drive life.
• Power/Performance Balancing 
• Thermal Threshold Management 
• Native Command Queuing (NCQ) – Up to 32 commands 
• ECC Recovery: Up to 55 bits correctable per 512-byte sector (BCH)
• Sequential Read & Write Transfer: 240GB & 120GB models; 550MB/s read | 515MB/s Write 60GB model; 520MB/s read | 490MB/s Write. 
• Max Random Write IOPS: Up to 85,000 (4K aligned)/240GB & 120GB models; up to 80,000 (4K aligned)/60GB model. 
• O/S Support: Windows® XP / Vista / 7 / Mac® OS / Linux ** Capacities stated are unformatted. The total formatted capacity for the drive will differ, depending on the operating system and file system used.