Page 2 »
Many of times you will be in the heat of an online battle and tossing around some smack talk. One of the ones heard is "It is time to turn up the heat" "Bring it on!" they say. Oh, you will with the Cooler Master Storm Inferno Gaming Mouse.

Sponsor: Cooler Master
[hr]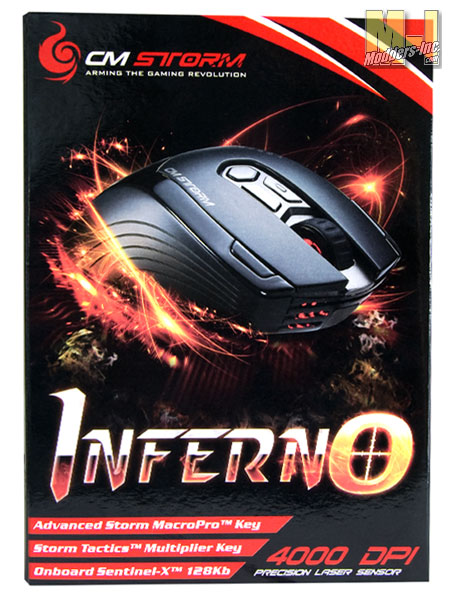 in·fer·no 
–noun, plural -nos.
1. hell; the infernal regions.
2. a place or region that resembles hell:  
I guess Cooler Master means business with this new mouse. By using it you will bring on an Inferno to your online adversaries.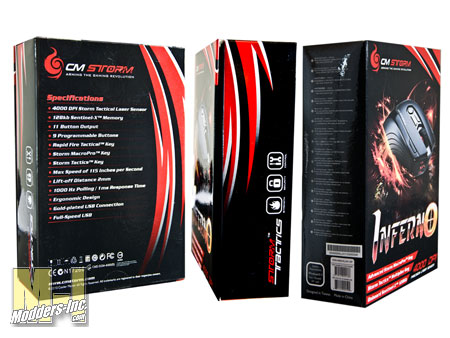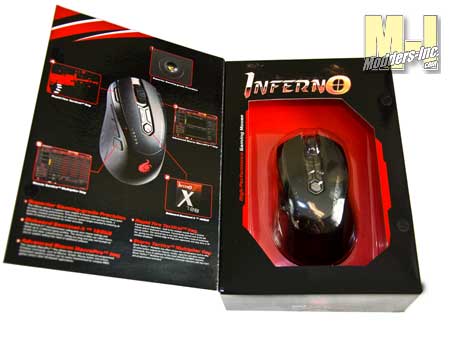 | | |
| --- | --- |
| Model Number | SGM-4000-KLLN1-GP |
| Available Color | Black and Grey |
| Material | Rubber Grip / ABS Plastic / Mesh Bezel / Metal Plate |
| Dimensions | (W) 80X (H) 135 X (D) 40 mm (W) 3.16 X (H) 5.3 X (D) 1.6 inch |
| Net Weight | 161.5 g / 0.356 lb |
| Sensor | 4000 DPI Storm Tactical™ Laser Sensor |
| X&Y Axis Configuration | Independent and programmable |
| Maximum Tracking Speed | 115 IPS |
| Polling Time | 1.0ms |
| Speed Measurement | Real-time |
| Dynamic Surface Adaptation | Tracks on all surfaces, lift-off distance 2mm |
| Onboard Memory | 128Kb |
| Form Factor | Right Hand Ergonomic |
| Button Assignment | 11 |
| Illumination | IC controlled Illumination with red lighting effect |
| DPI Display | LED |