Keyboards
Patriot Viper V770 RGB Mechanical Keyboard Review
« A Closer Look at the Patriot Viper V770 Keyboard
|
How did it Perform? »
Patriot Viper V770 Driver Software
The Patriot V770 driver software is not included in a disc form in the package, but it is available for download via the Viper V770 product page.
The software runs light with a simple, single page layout so it is easy enough to use.
Lighting Effects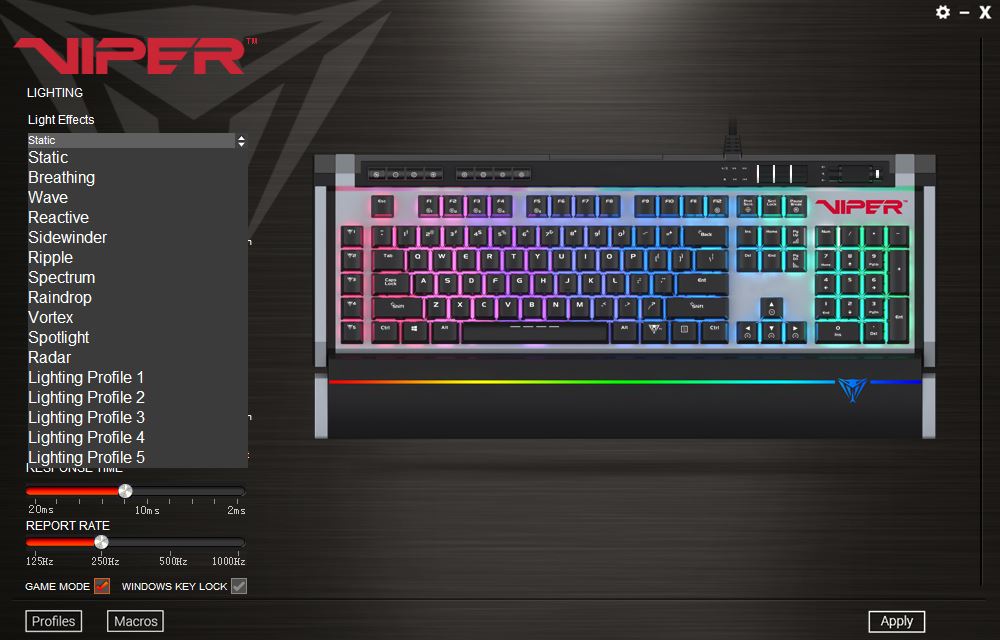 All the lighting effect presets are available here as well, including the sub-options and the custom profiles. Once the user hits 'Apply' the color changes automatically.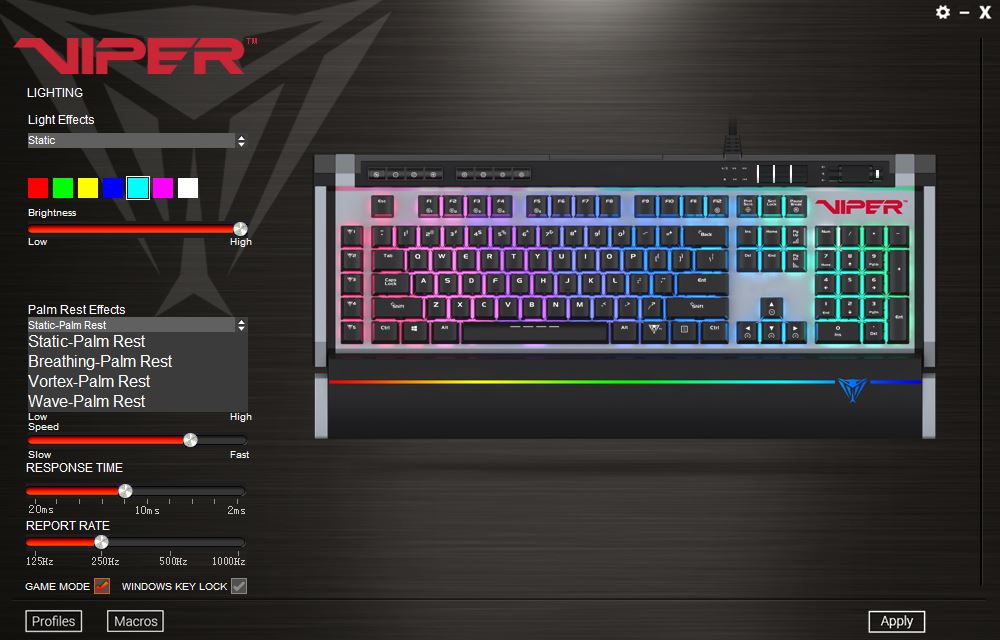 Aside from choosing the LED behaviour, users can also set the color preset. There are seven color banks available, but users can just double click on one to change it to a preset they prefer. Users can also adjust the palm rest effects via this software, while also being able to set the wave direction and speed.
Macro and Profile Assignment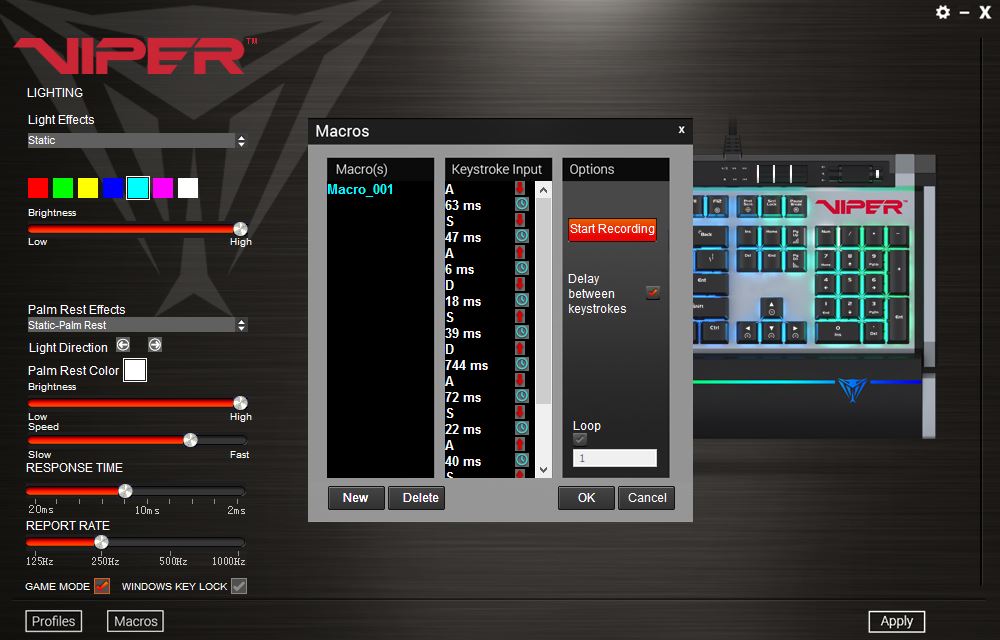 A built-in macro recorder is available in the software. By default, it does not measure the delay between input and release, but it can be enabled. Users can also directly edit the delay by double clicking on it and changing the desired value. This delay can be set from 2ms to 60000ms.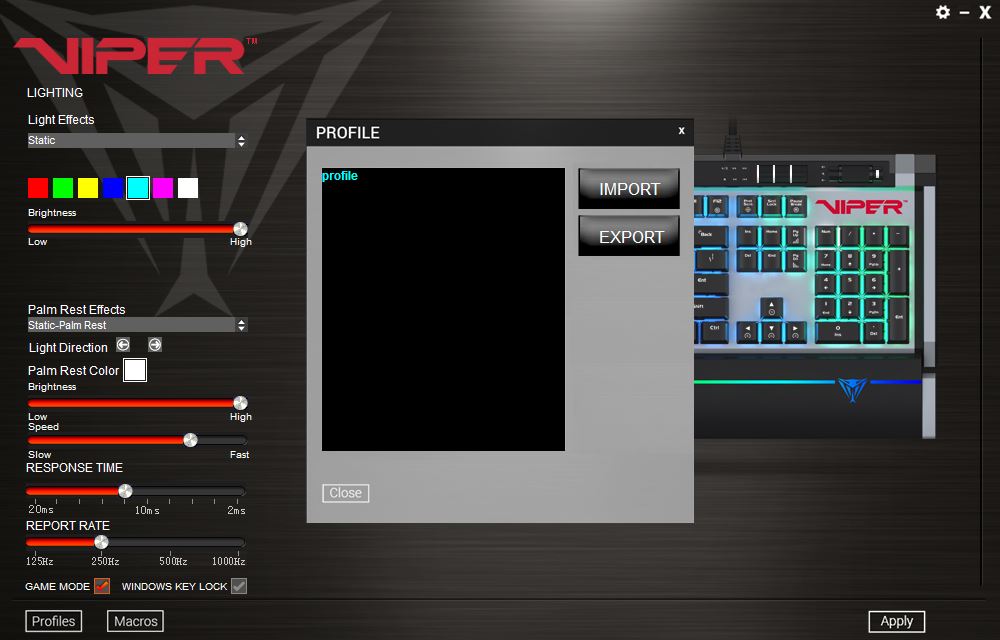 For convenience, users can also import as well as export profiles to the computer.
Key Re-assignment Options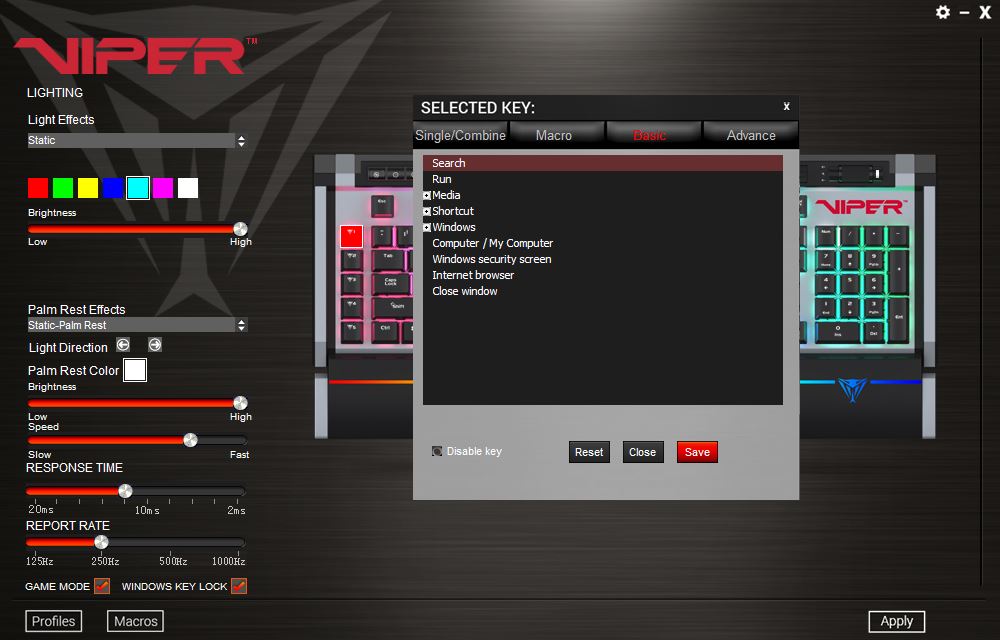 Almost every mechanical key can be re-assigned. The only exception is the Fn key so users cannot lock themselves out of the other functions. Users can set the value to either one of the several dozen presets, create single entry or design complicated macros.