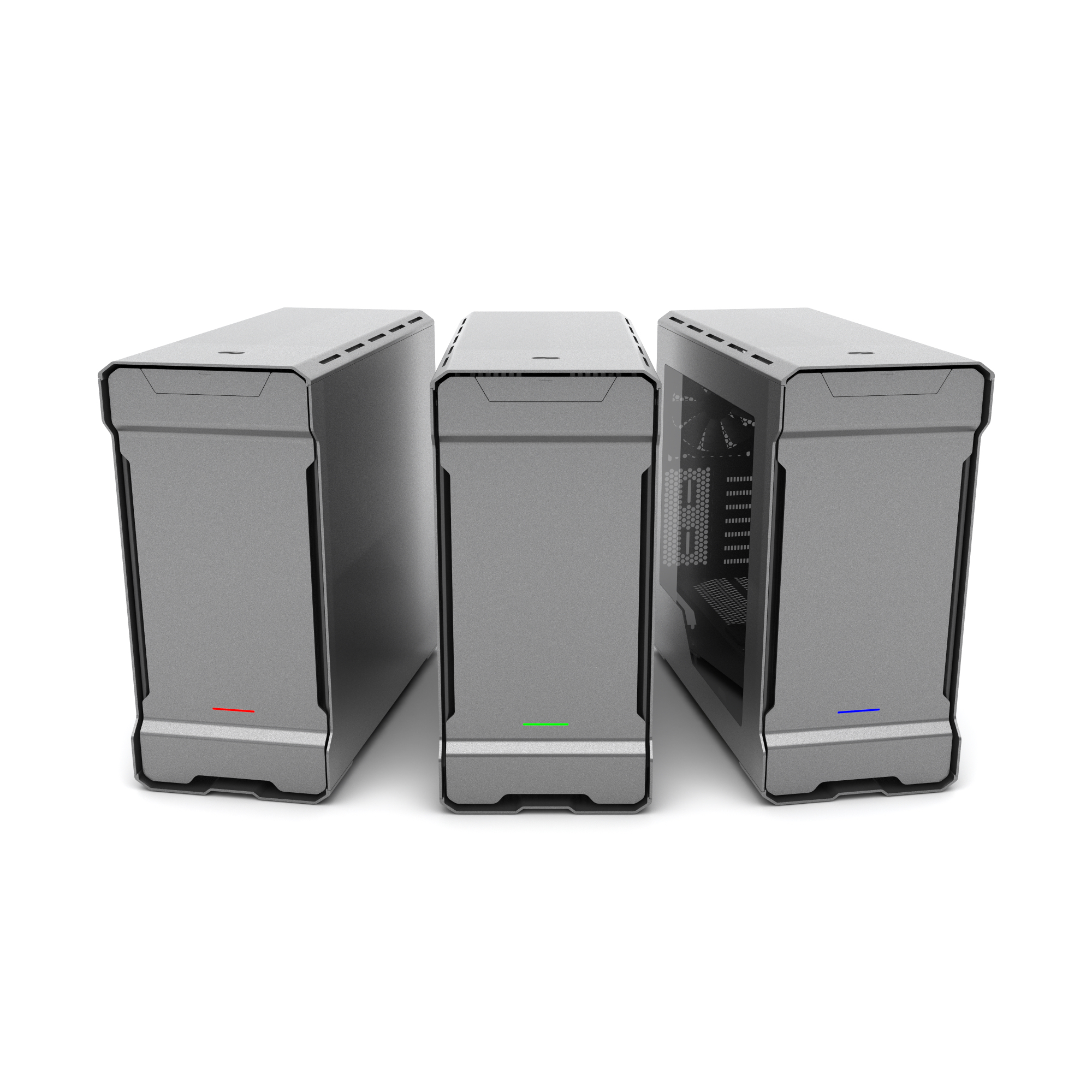 Initially announced at CES earlier in 2015, Phanteks has finally released the mid-tower ATX version of their popular Enthoo EVOLV ATX mini-tower chassis. It is available in both black and anthracite gray and will sport the same comprehensive water-cooling support users have come to expect from Enthoo series cases. Here is Boon from Phanteks giving a quick video walk-through of some of the EVOLV ATX' features (3 min, 26 sec in):
Pricing when it was first unveiled was at $149.99 (shown in the video above) but it seems the MSRP is actually $179.99 for both the black and anthracite gray versions. Maybe some features have been improved and new things were added since the initial unveiling. For more information, check out more photos or read the official press release below:
Walnut, California June 1st, 2015 – Addressing the online community's desire for the ATX verison of the Enthoo EVOLV case, Phanteks today release the new Enthoo EVOLV ATX to the EVOLV series. A premium mid tower chassis with an aluminum exterior with minimalistic design based on the original Enthoo EVOLV. The EVOLV ATX features the quick release side panel system, innovative top radiator bracket, and the new HDD mounting system.
Like the EVOLV, the EVOLV ATX retains the full 3mm thick aluminum outer panels with the quick release system. Th EVOLV ATX features a 4 color changeable power LED.
With the EVOLV series ranging from mini ITX to micro ATX, the EVOLV ATX will feature a large interior to support full ATX. A innovative top radiator bracket to allow easy installation of the radiator and/or fans.
The EVOLV ATX now comes with the all new HDD mounting system and includes 3x modular HDD bracket (PH-HDDKT_02).
The EVOLV ATX is designed with watercooling in mind. Multiple reservoir and pump mounting locations, as well as storage capacity, the Enthoo EVOLV ATX will satisfy any pc builder looking for a design that doesn't sacrifice features.
"We tried to implement all the rich features from the Primo into a smaller case and position it in a lower price segment. Features such as being very versatile, having a spacious and clean interior and of course making it very easy to build watercooling systems is what the Enthoo Series is all about." – Boon Tuoh Khor