PC Case Fan
Under Pressure: Parvum F1.0 VS NoiseBlocker eLoop B12.2 Static Pressure Fan Comparison
« Introduction
|
The Fans Continued- Noiseblocker e-Loop B12-2 »
Parvum F1.0
The Parvum F1.0 comes in your choice of white or black, with the inner ring of the fan assembly being the opposite color of the outer color.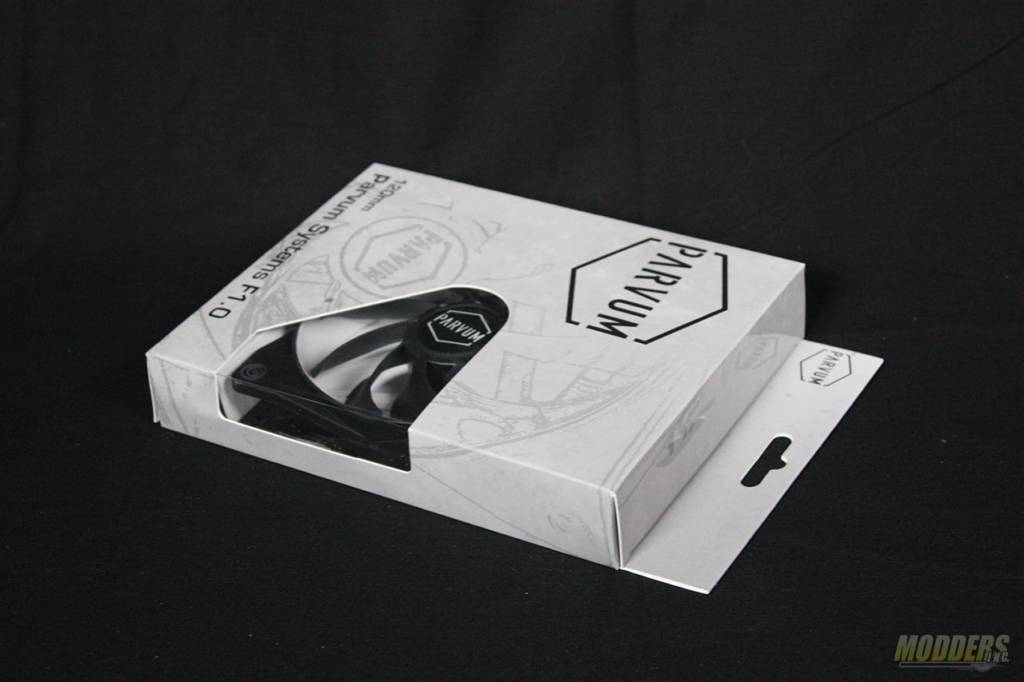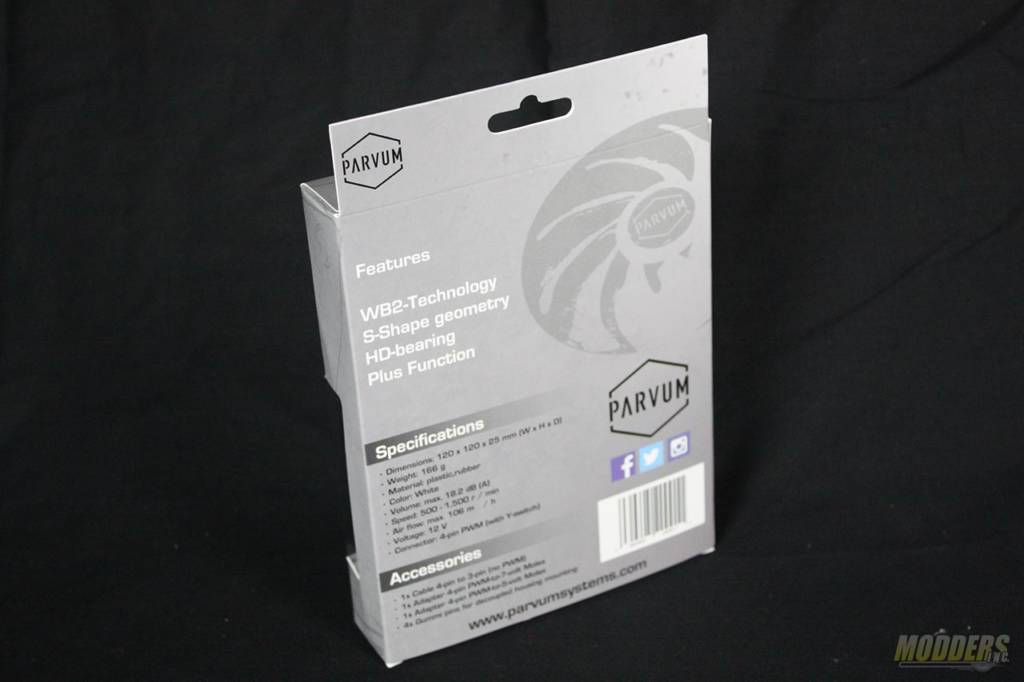 The frame features a heavy duty rubber construction with plastic inserts for the mounting brackets and for the fan housing. Leading to the power connector, the stock sleeving leaves something to be desired. The stock material is very rigid making it difficult to hide in a chassis.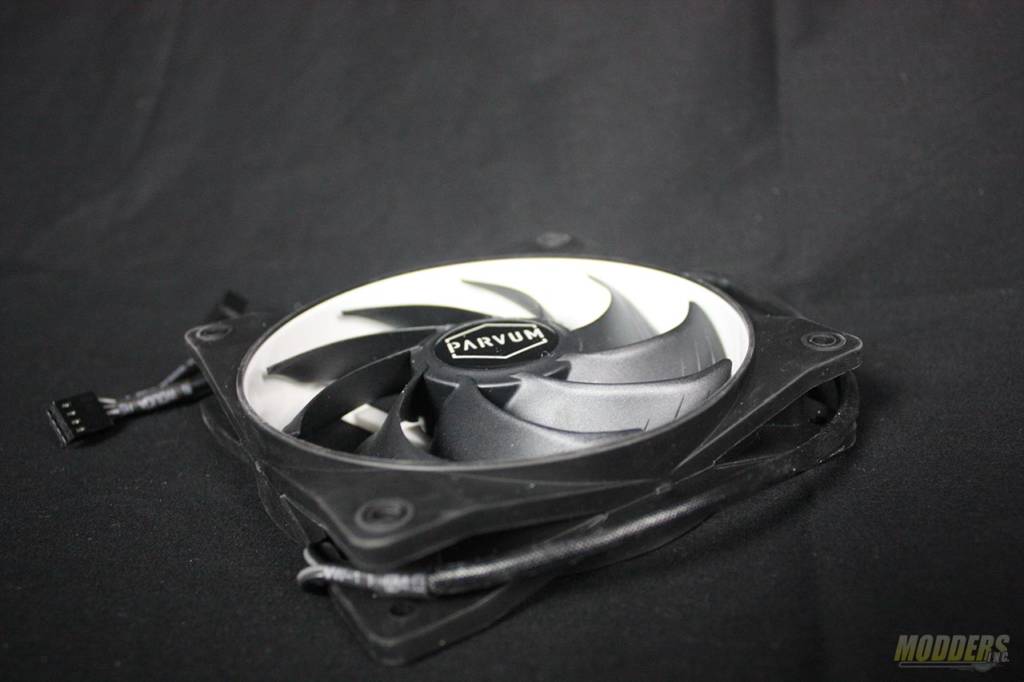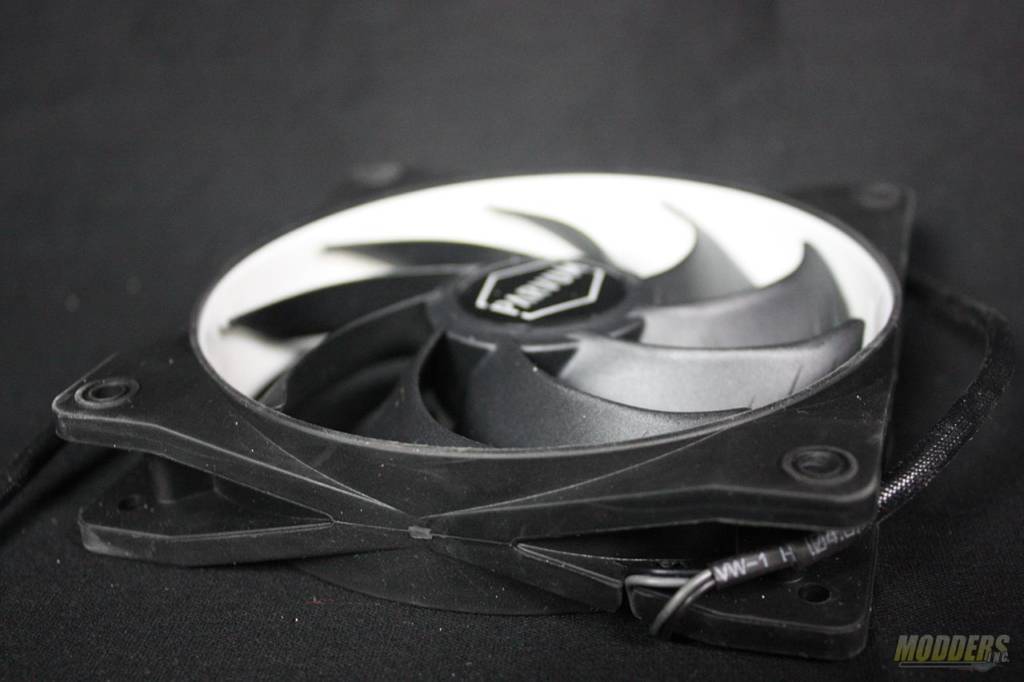 There is a silver lining to this complaint however; the team over at Performance-pcs.com re-sleeves all of their customer's fans with a much higher quality PET sleeving. Parvum has opted to use the PWM (Pulse Width Modification) style 4-pin connector, with a male 4-pin receptacle that splits off the primary connector that allows for the ability to daisy chain. Personally I would have loved to see Parvum offer the branch feature as an adapter rather than part of the stock configuration on the fan, but this is minor issue considering that most motherboards lack PWM connectors in a central spot. Also included in the box are the 4 pin to 3 pin adapter, 5V and 7V molex to 4-pin adapters and a set of four gummy pins.