QuakeCon
QuakeCon 2016: Volunteer and be part of it, not just at it.

It is almost that time to gather at the largest LAN in the USA. With 3000 gamers and over 12,000 attendees you need to have stuff for people to do. QuakeCon never falls short of the that. First off to make it a successful and fun event you need to make sure that you Volunteer to help. This show is ran by volunteers- THANK YOU! – and you get special treatment when you do so. This is one show that puts out a huge effort to make sure that the people who share their time get their fair share. We, Modders-Inc, will be part of the special raffle that is ran just for the volunteers. Last year Modders-Inc gave away a full system that was signed by Tim Willits and other top level people that make the even possible. Besides all the free stuff you can get there is one thing that is the absolute best…making new friends. Some of them will be people you see at each QuakeCon while others will stay with all year or longer.
Volunteer Director Onu has this to say.
"We're among the most notable gaming events in the world. Virtually everything this event is noted for wouldn't even be possible without volunteers. We have thousands of dollars in prizes to give away exclusively to the selfless individuals dedicated to making this all possible.
Easy enough. Leave it at that. Job done. Volunteer Services can go back to playing Doom (we've played more than 300 hours collectively, and a couple of us have a problem).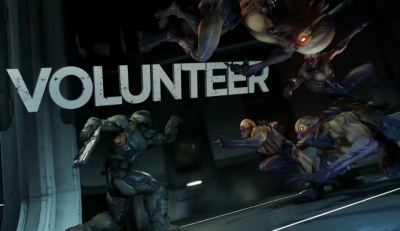 However, we have a secret. We know your future friends. We can introduce you to the extended family you've yet to adopt. Many other conventions ask us how we get so much done with volunteers; some of our accomplishments are beyond the belief of industry veterans. The truth is: it's just what we do while we're hanging out, having fun, and reconnecting with the gentlest badasses you'll ever meet.
Team leads are already reaching out on qconforums.org, but you don't have to sign up to join the party. We'll explain how easy it is in future communications. Email volunteer@quakecon.org for any inquiry.
Hundreds of us will tell you volunteering is the best way to experience QuakeCon.
Welcome to the Family! We're all just waiting to meet you."