A Closer Look at the Raijintek PAEAN »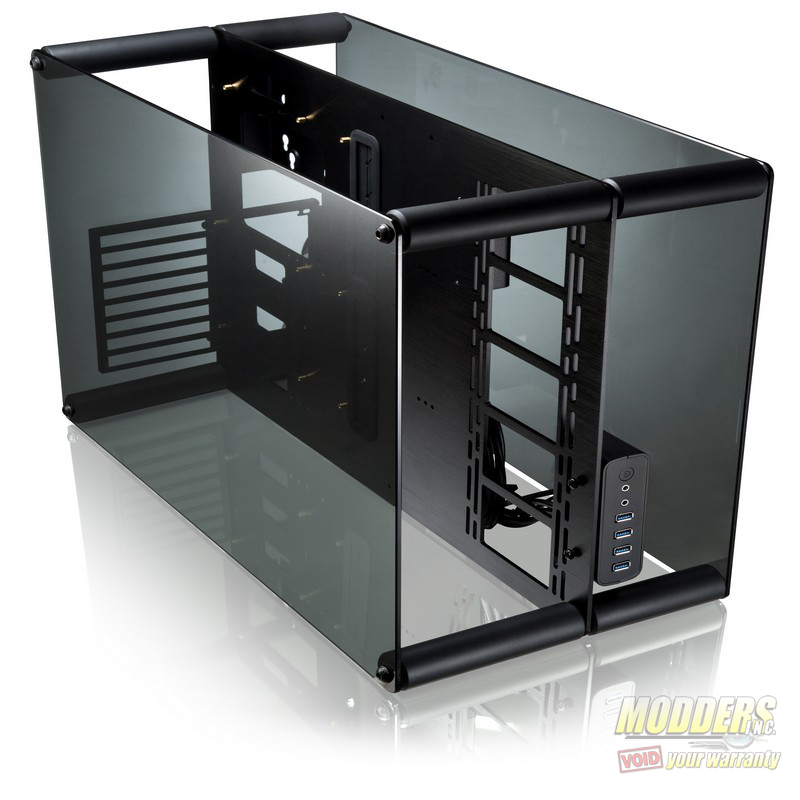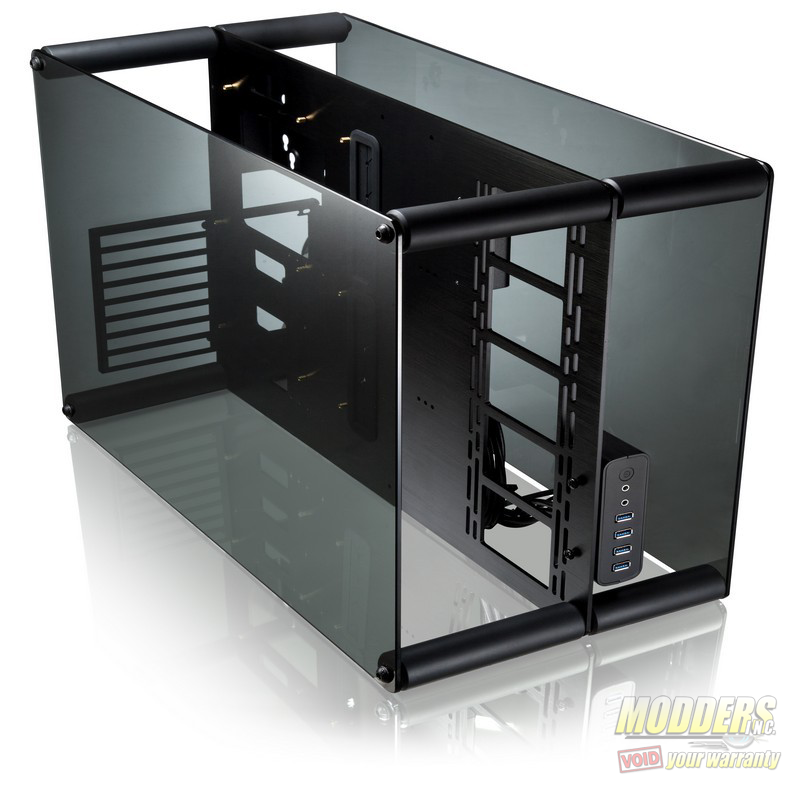 PAEAN is defined as "something  that expresses enthusiastic praise." Described as an enthusiast-level dual-chamber open-frame/bench table ATX chassis, this new product definitely looks capable of living up to that definition. With the market currently seeing it's fair share of open-air chassis, let's see if Raijintek can provide something that will set it apart from these other manufacturers.
Raijintek was established in 2013 and in just four short years has increased their chassis product lines to include twelve designs. Their product offerings also include fans, CPU coolers, All-In-One (AIO) coolers, and various waterblocks for video cards and processors.
The PAEAN chassis includes two tempered glass panels on the left and right sides and a beefy 4 mm aluminum mid-panel providing the rigidity necessary for mounting the plethora of components necessary for a full-blown gaming computer. This review will provide an overview of packaging, setup and component installation so that you can make an informed decision about whether to include this chassis for your next gaming rig.
Packaging
The Raijintek PAEAN ships in a standard cardboard box with black graphics on the exterior highlighting some of the features of this chassis. The carton measures 190 mm (H) x 660 mm (L) x 500 mm (W) and weighs approximately 12.8 kg.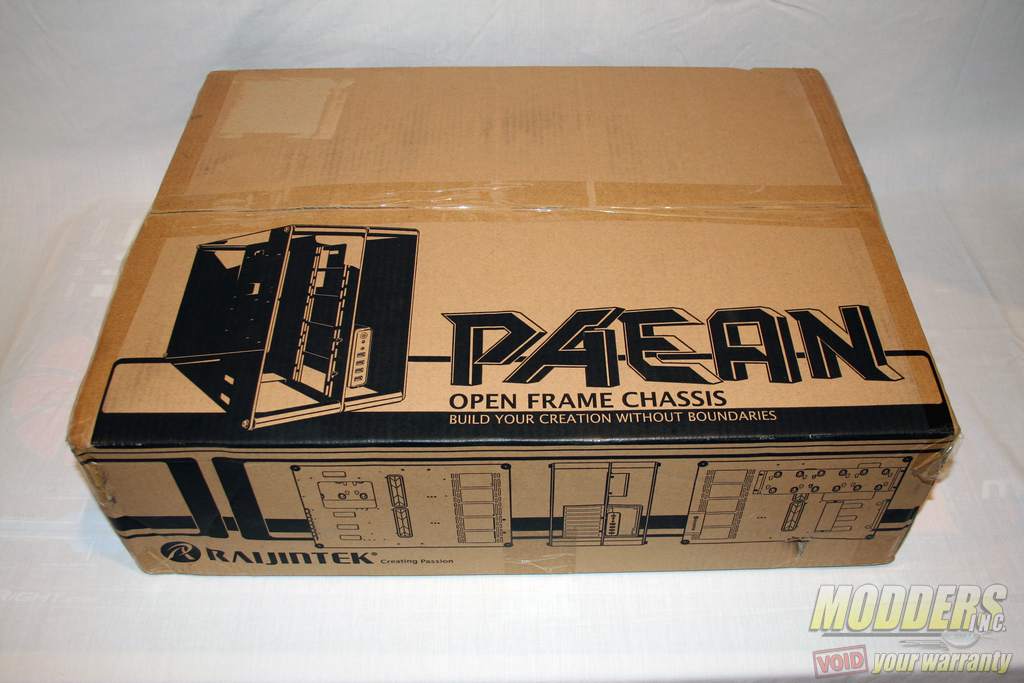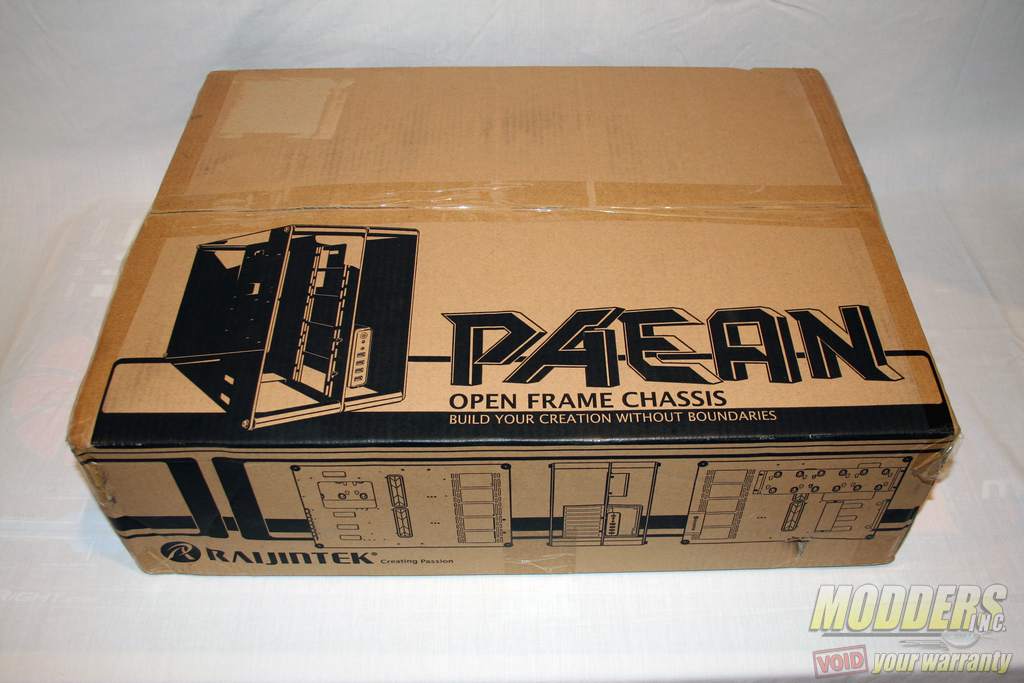 Raijintek put a lot of thought into the packing and provides some of the best cushioning I have seen for a flat-packed chassis. The packaging is arranged into three layers of components. The first layer has separate storage compartments for each item and contains four left-side tempered glass brackets, four right-side tempered glass brackets, PCI bracket, HDD cage, PSU front / rear brackets, I/O module, an instruction sheet and a small parts box containing screws, Allen key and cable management tie-downs.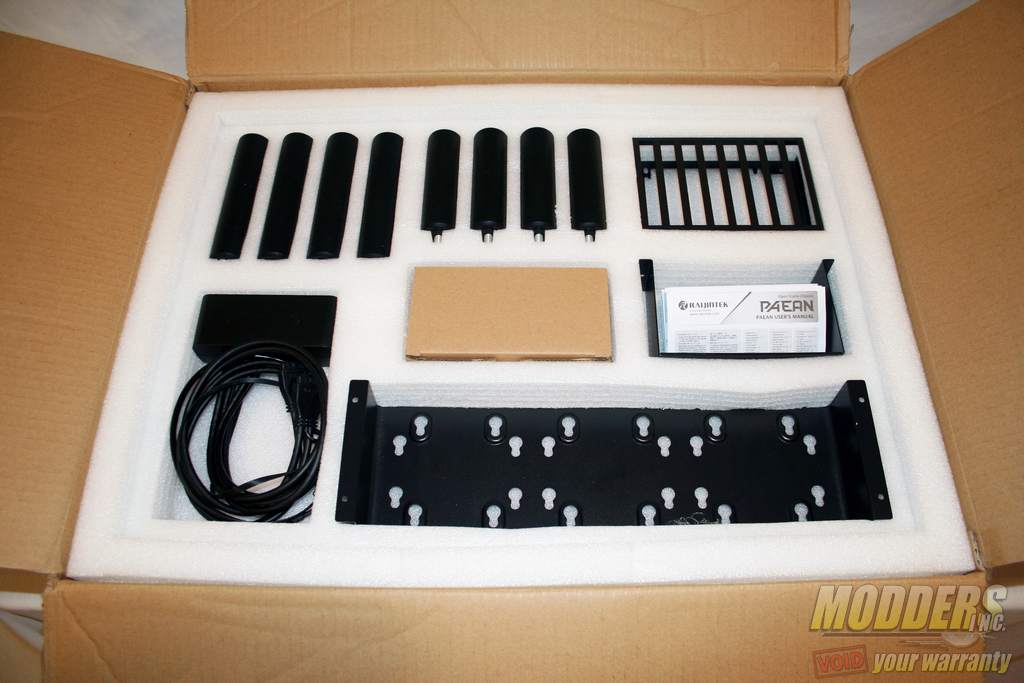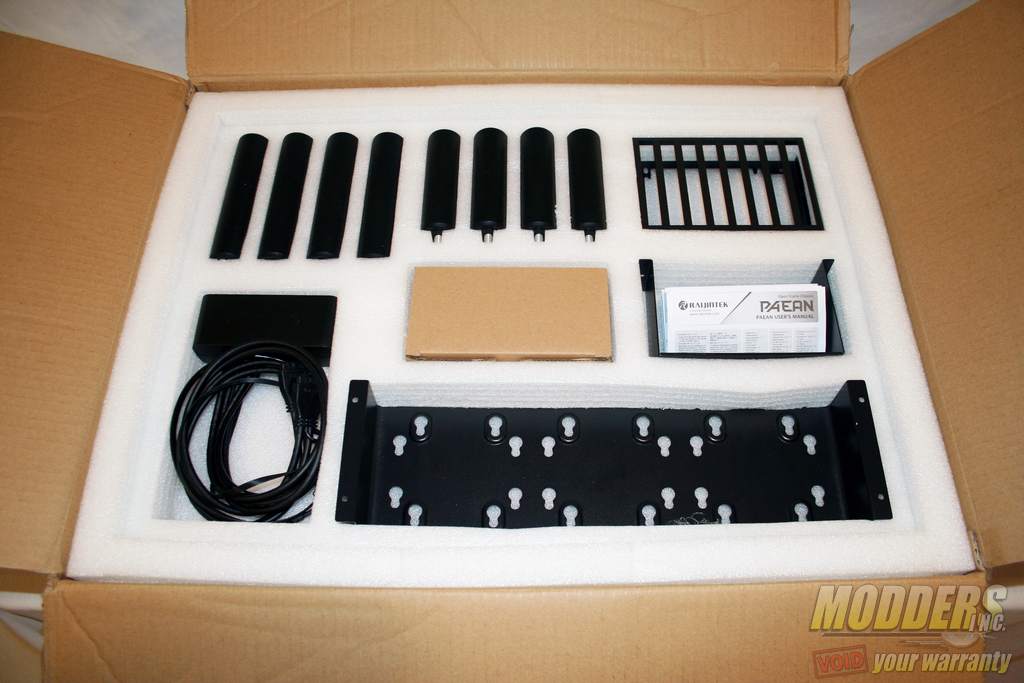 The second layer holds the beefy 4 mm center plate.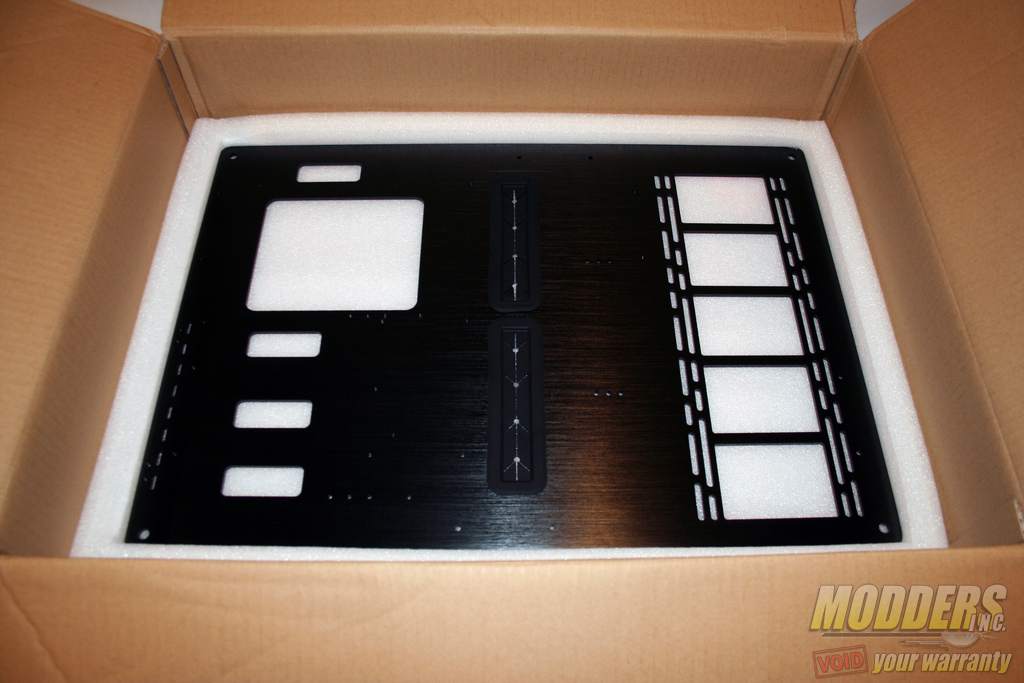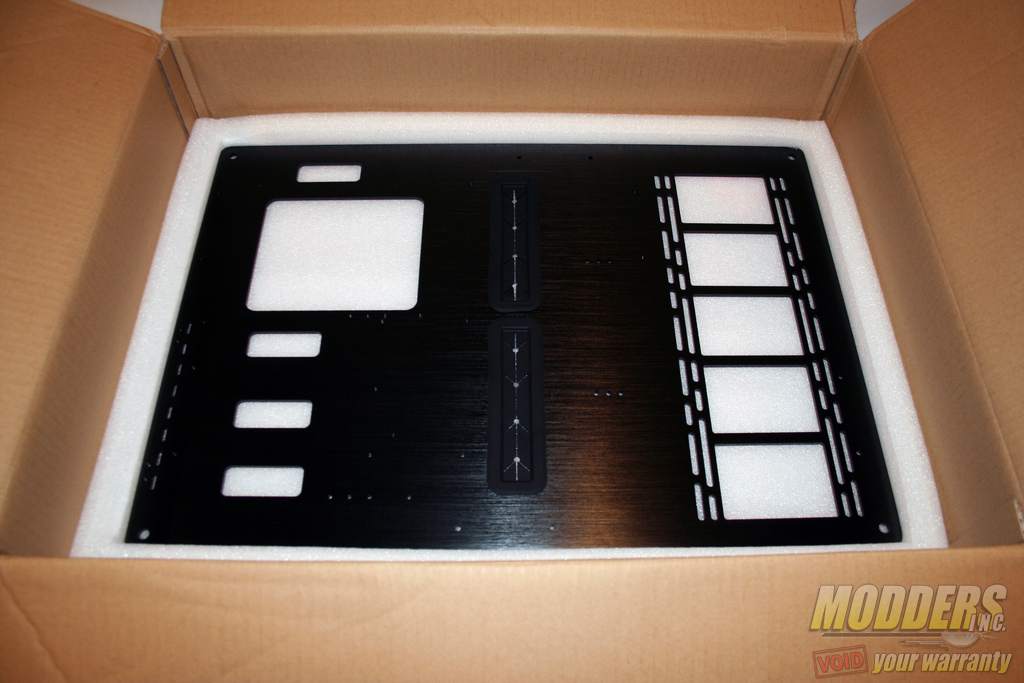 The last layer contains the two 5 mm tempered glass panels.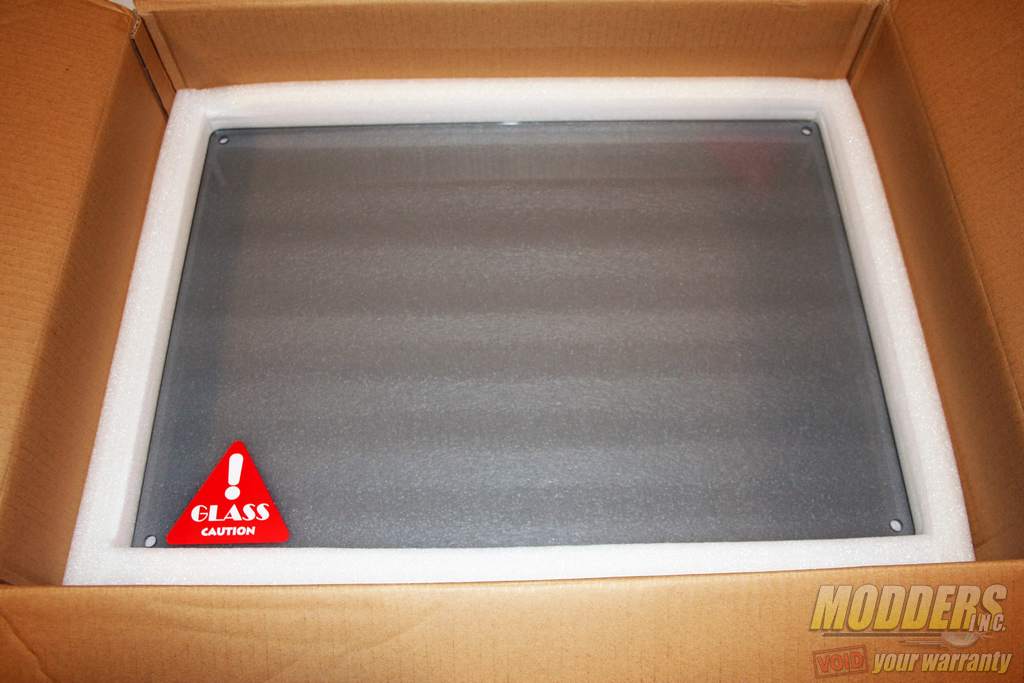 Each small parts box contains the following:
22 x #6-32 screws for VGA cards, PCI / PSU brackets and the HDD cage
9 x motherboard tray stand-off
9 x #6-32 motherboard screws
12 x #6-32 screws for 3.5″ HDD
12 x M3-L9 screws for 2.5″ HDD
2 x M3-L10 screws for I/O module
8 x M8-L16 screws for side panels
4 x rubber PSU anti-vibration pads
5 x cable management ties
1 x Allen key for the side panel screws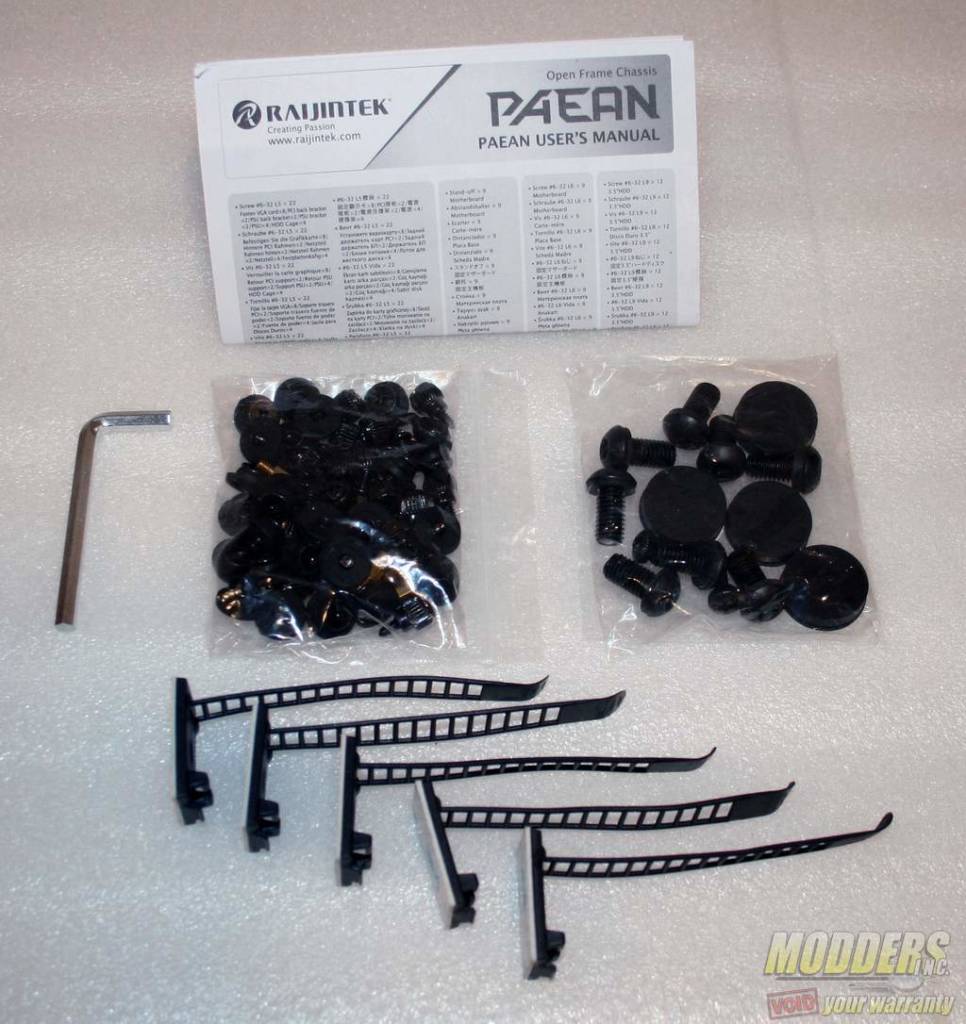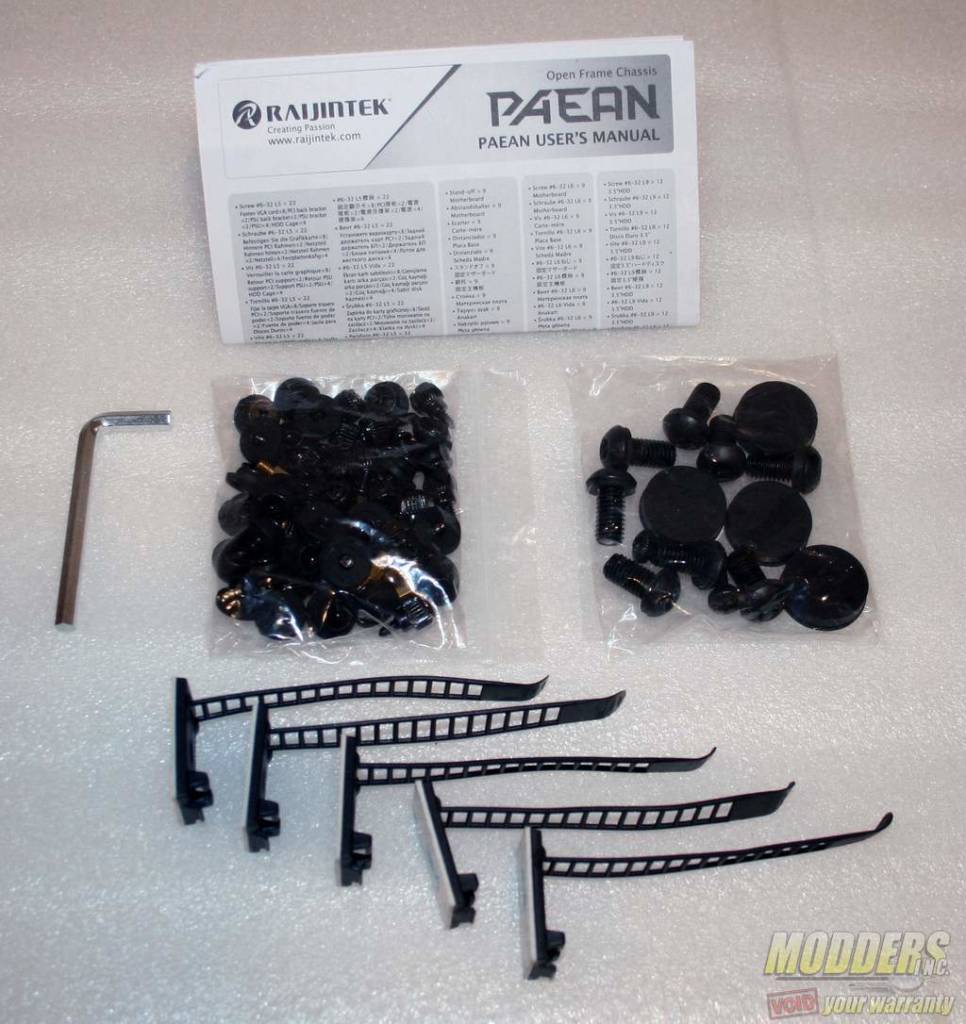 Raijintek PAEAN Specifications
Product Name
PAEAN
Case Type
Mid-Tower
Dimensions
286 mm (W) x 587 mm (D) x 417 mm (H)
Weight
10.8 kg
Material
4 mm Aluminum, 1mm SPCC
Color
Black; Hair-silk Anodized
Motherboard Support
ATX, Micro-ATX, Mini-ITX
Drive Bay
3 x Internal 3.5″ (tool-free)
3 x Internal 2.5″ (tool-free)
Expansion Slot
8
I/O Panel
4 x USB 3.0
1 x HD Audio
Power Supply
PS/2 (internal bottom-mount)
Cooling System
120 / 140 / 240 / 280 / 360 mm Radiator (option)
CPU Cooler Height
140 mm (maximum)
Graphic Card Length
310 mm (maximum)
Side Panel Style
5 mm Tempered Glass