« Hardware Installation and Clearance Compatibility
Final Thoughts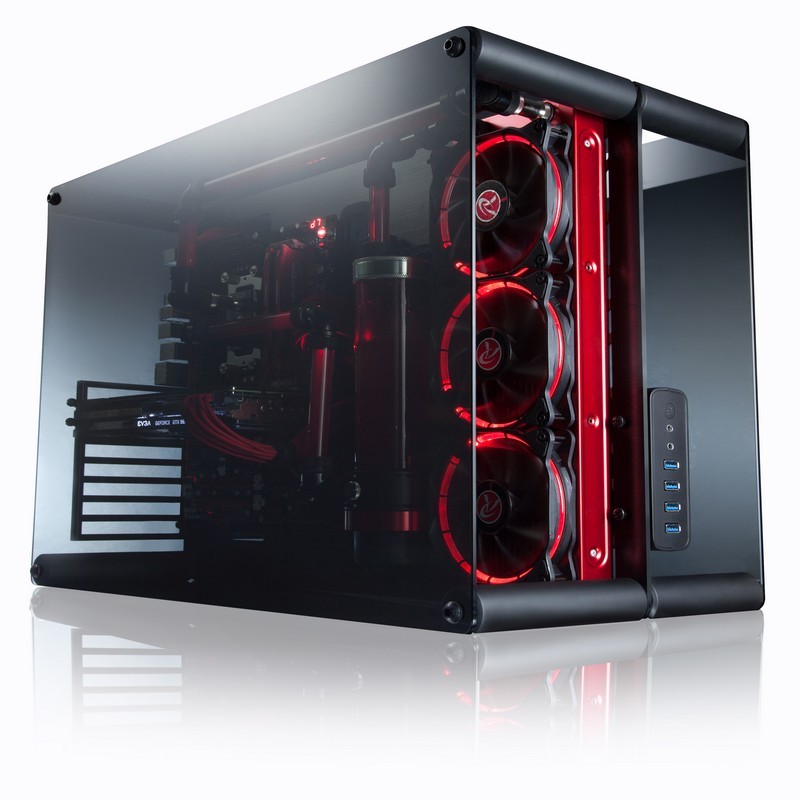 This is Raijintek's first foray into the open-frame/bench table sector and I would have to say that they came out swinging. The PAEAN certainly lives up to its' definition of "something that expresses enthusiastic praise." The quality and craftsmanship of this product is superior to many similar products on the market. The thick 4 mm center plate strengthens the case and provides a solid foundation for mounting all of your components.
The open-frame design lends itself to a wide interpretation of design aesthetics for each builder/modder. There are no case barriers to deal with that normally limit design possibilities.
This chassis is definitely geared toward the enthusiast watercooler since traditional AIO CPU coolers are not possible. An infinite variety of custom watercooling loops can be created with ease and the tempered glass panels allow viewers to easily see all the hard work that went into each creation.
The only flaw I encountered was with two screws holes not being tapped all the way through the center plate. An easy fix if you happen to have a 6-32 tap set available. This was probably an isolated incident and not indicative of any major design or manufacturing problems.
I absolutely love the idea of mounting the I/O module in any of three possible positions. This allows the builder to place the module in the most appropriate position to suite their needs. Many case manufacturers limit where such modules can be located and therefore limit the design possibilities.
Overall, a great product and an affordable price. In you are in the market for an open-frame or test bench chassis, the PAEAN is definitely worth looking into!