I don't know how many of you have ever been to Vegas but if you think about it for a second you will see that the way the case mod was made is that it resembles the Wynn Encore.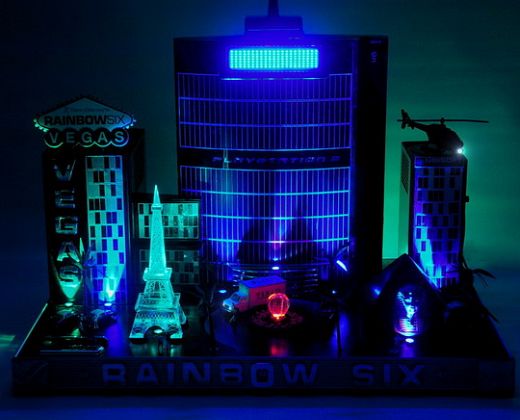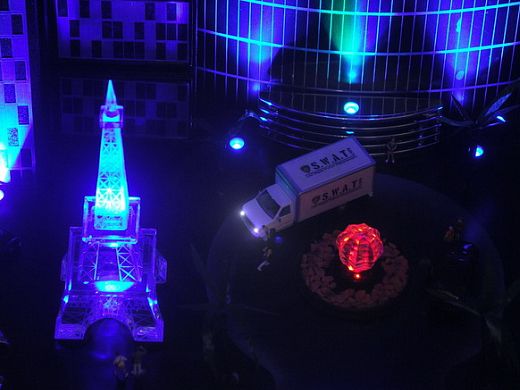 Motivated by the Rainbow Six Vegas video game, the PS3 console is hidden as a casino tower in the middle of the
Las Vegas Strip
.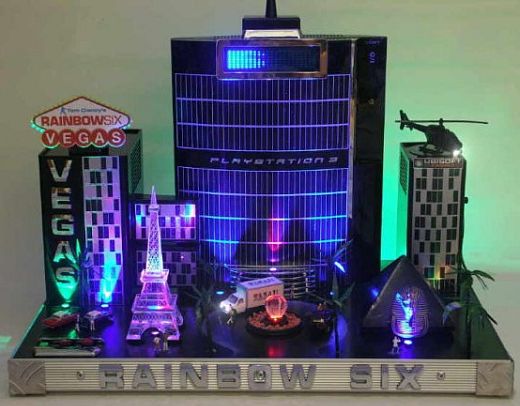 This display was built by German case modder Butterkneter, the Vegas PS3 was built for a special UbiSoft promotion.