Case Mod Mondays is a way for us, Modders Inc, to help start your week off in the right direction. This Monday we have a case mod that does not have all the flashing RGB lighting puke that everyone, except me, loves. The Old Man Logan case mod by Derek Wilson of Rhoadspc takes us back to where the look and styling of the PC case mod what grabs your attention and drags you in wanting to see more. Logan, or better known as Wolverine, is probably the X-Men hero we all know and this mod is a tribute to the comics of the older Wolverine.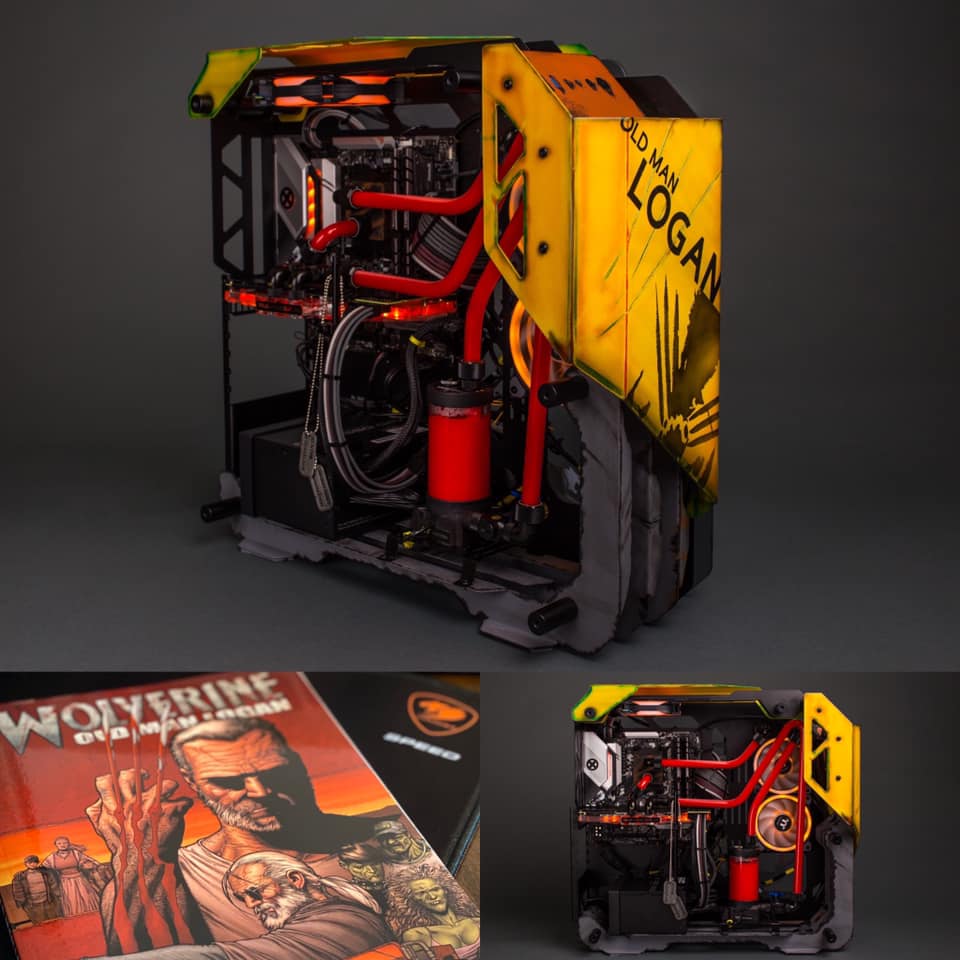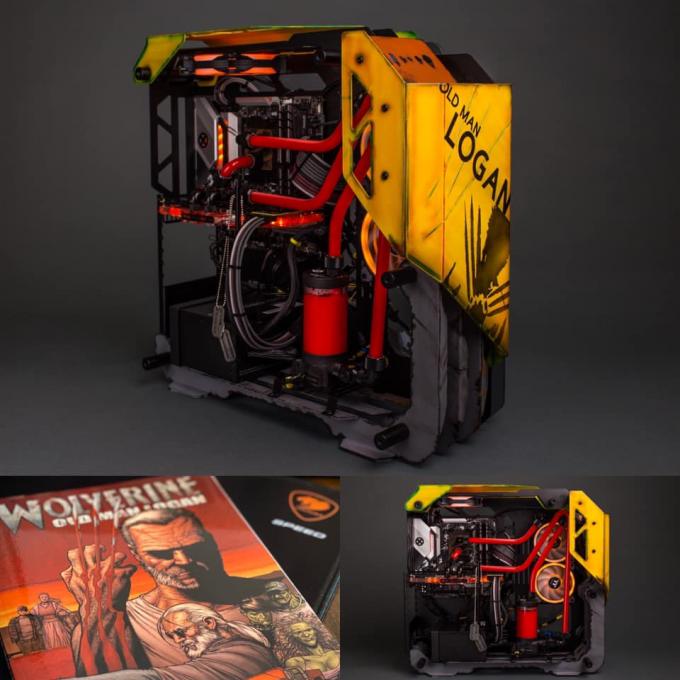 Let's have Wilson tell us about his custom PC.
The Mod was a joy to do, I loved the theme from the start, and chose the Cougar Blazer as I'd had such a fun time working with the Conquer previously.
The main processes used was to inflict the claw marks with my Dremel to different parts of the build (front panel, top panel, bottom rails) and the achieve the weathered and distressed look, to fit the Old Man Logan feeling.
I did this mainly through the painting process ( spray paint, hand paint, and airbrush) and was really happy with how it came out. I laid down a burnt orange layer below the yellow, that shone through when I applied a bit of sanding to the topcoat in specific places.
The specs for the build:
Ryzen 7 3700X
Asus 2070 Super Evo
Asrock B550 Steel Legend
Teamgroup T Force Delta 32gb @ 3600
2x HyperX Fury SSDs (1TB Each)
500gb WD Blue nvme.
Evga GQ 750
Cougar Blazer
Thermaltake Riing 2 Fans.
The water cooling components:
Thermaltake DDC Pump/ Res
Thermaltake C Pro Fittings
DarkSide 240mm Radiator
Optimus AM4 cpu block (Black, painted it)
Alphacool Aurora 2070/2080 GPU block.
EK Cryofuel scarlet red coolant.
Do you have or know of a case mod that you think would be great for the Case Mod Monday Feature?
Then please fill out the form below with a link to some images.
[contact-form][contact-field label="Name" type="name" required="1″][contact-field label="Email" type="email" required="1″][contact-field label="Message" type="textarea" required="1″][/contact-form]