Test System and Benchmarking »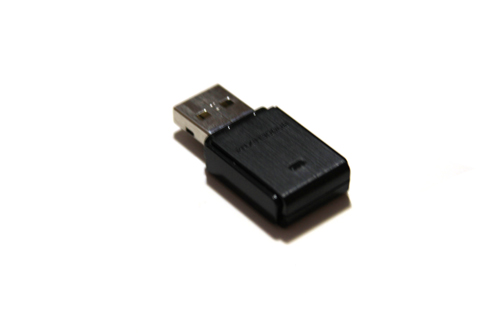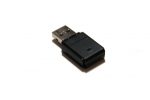 Wireless technologies has been around for quite some time. The base for the IEEE 802.11 specifications has been released in 1997 and since then has been expanding drastically to different protocols. Very recently, I had an opportunity to take a look at the smallest WiFi adapter by Rosewill which is the RNX-N150NUB. RNX-N150NUB offers IEEE 802.11 b,g and n standards and speeds up to 150Mbps. Today, I have the privilege to take a look at the RNX-N150NUB's big brother, RNX-N300UB. These two WiFi adapters are very similar in design and standards, however the RNX-N300UB offers wireless data rates up to 300Mbps and should have much longer reach to the router.
[sc:sponsor sponsor="Rosewill" product_link="http://www.rosewill.com/products/3075/ProductDetail_Overview.htm" product_name="Rosewill RNX-N300UB" product_price_link="http://amzn.to/1LeH2yi" product_price="$13.99″ ]
Technical Specifications
| | |
| --- | --- |
| Standards | IEEE 802.11b, IEEE 802.11g, IEEE 802.11n |
| Wireless Data Rates | Up to 300Mbps |
| Security | 64/128-bit WEP, WPA/WPA2, WPA-PSK/WPA2-PSK |
| Interface | USB 2.0 |
| Frequency Band | 2.4GHz – 2.4835GHz |
| Modulation | DBPSK, DQPSK, CCK, OFDM, 16-QAM, 64-QAM |
| Antenna | Internal Antenna |
| System Requirements | Windows 8.1/8/7/Vista/XP 32/64bit |
| | |
| --- | --- |
| Dimensions | 0.31″ x 1.54" x 0.72" (H x W x D) |
Just like other networking products that are designed by Rosewill, the RNX-N300UB has the same blue/white color scheme of the packaging. The packaging for RNX-N300UB is very small. Just to give you a general idea on the size of the unit is a little bigger than a US quarter dollar. So as you can imagine that the packaging is tiny as well.
The packaging is informative enough to understand what you are buying. On the back of the packaging I found an extensive list of specifications of the product inside. RNX-N300UB supports 64/128-bit WEP, WPA/WPA2, WPA-PSK/WPA2-PSK. As far as standards, this unit supports only IEEE 802.11 b/g/n.
Theoretical data rate of RNX-N300UB is 300 Mbps that operates only on 2.4 GHz frequency.
Just like RNX-N150NUB RNX-N300UB comes with Quick Installation Guide and Resource CD. CD is very small and it only contains Drivers, User Guide and Rosewill Wireless Adapter Utility.