« Page 3
|
Page 5 »
Observation
  Test Setup
 Processor
  Intel Core i7 920 (Stock)
 Memory
 Crucial Ballistix 6GB kit DDR3 (SPD settings)
 Motherboard
 ASUS P6T Deluxe
 OS
 Windows Vista Ultimate 64 bit
 Graphic Card
Sapphire Radeon 5750 HD 1GB GDDR5
 Power Supply
Thermaltake Toughpower 850 watt
 Case
 Silverstone FT01 Fortress
Frames Per Second or "FPS" and Testing
We have all heard this term before and how it is used in benchmarking to compare one card against another. This can be a very useful measurement tool on seeing the results of any tweaks or overclocking that you may have done to the card.
Gamer always want the most out of their graphic cards and tend to do what ever they can to get the most performance, but truthfully if you can get anywhere between 50-60 frames per second you are in the good zone.
A good rule of thumb is that less that 30 frames per second will give you a unpleasant game play. A frame rate between 31-40 will give you a more enjoyable game, but there maybe some stuttering in heavy action parts of the game. 41-60 is your average range for good and enjoyable game play. Above the 60 frames per second range you will have any not troubles playing or enjoying you game.

3dMark06:  A 3DMark score is an overall measure of your system's 3D gaming capabilities, based on comprehensive real-time 3D graphics and processor tests. By comparing your score with those submitted by millions of other gamers you can see how your gaming rig performs, making it easier to choose the most effective upgrades or finding other ways to optimize your system. 3DMark06 is a PC benchmark suite designed to test the DirectX9 performance of your graphics card.
Our first test will be with all the test selected and with a resolution of1280x1024.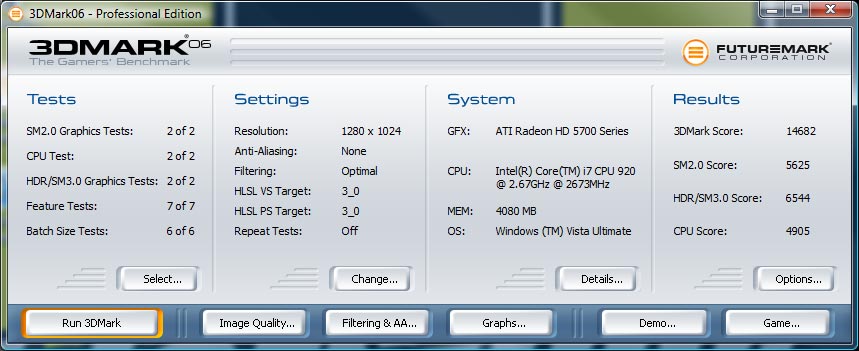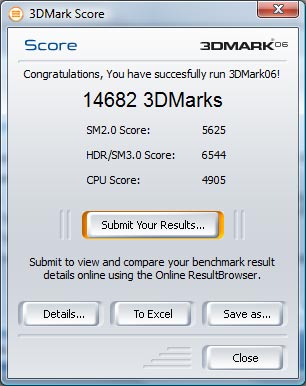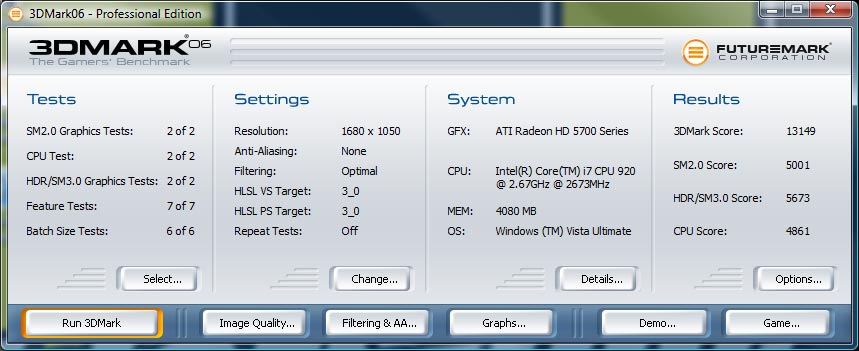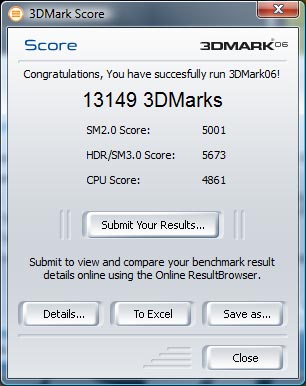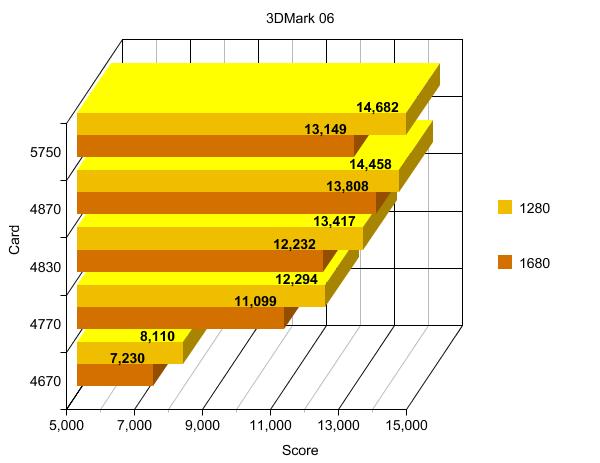 3DMark Vantage is the new industry standard PC gaming performance benchmark from Futuremark, newly designed for Windows Vista and DirectX10. 3DMark Vantage is based on a completely new rendering engine, developed specifically to take full advantage of DirectX10, the new graphics API from Microsoft.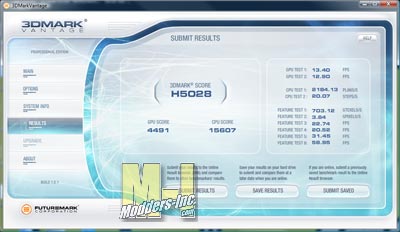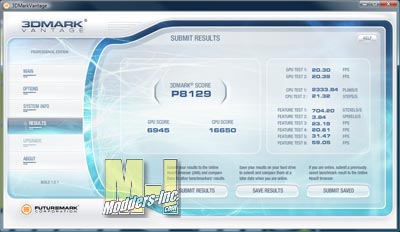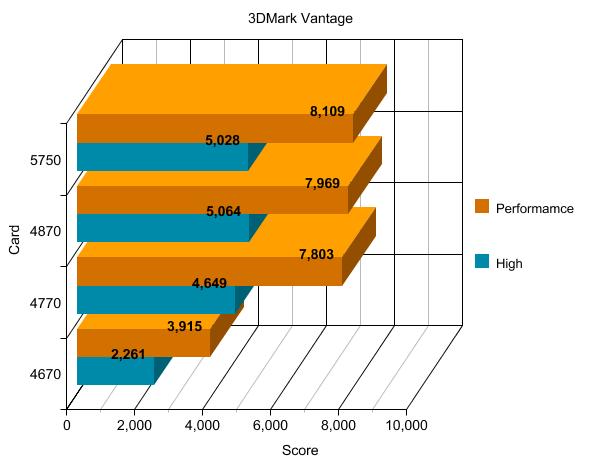 FarCry2, Ubisoft has developed a new engine specifically for Far Cry 2, called Dunia. The Dunia engine was built specifically for Far Cry 2 by Ubisoft Montreal development team. It delivers realistic semi-destructible environments, special effects such as dynamic fire propagation and storm effects, real-time night-and-day cycle, dynamic music system and non-scripted enemy A.I actions.The engine takes advantage of multi-core processors as well as multiple processors and supports DirectX 9 as well as DirectX 10.Far Cry 2 also supports the amBX technology from Philips. With the proper hardware, this adds effects like vibrations, ambient colored lights, and fans that generate wind effects.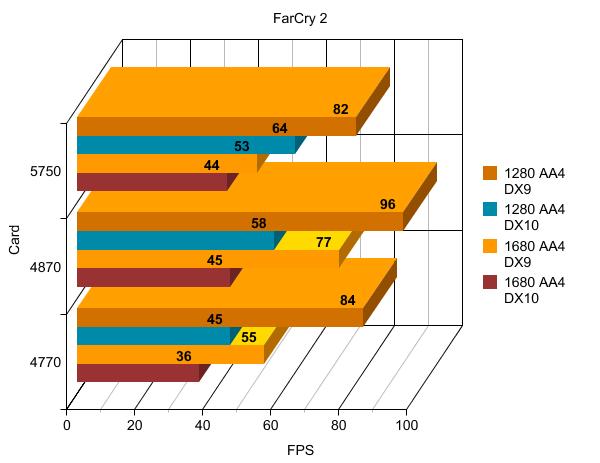 OverClocking
I was able to over clock the card by using the ATI Overdrive and I obtained a 50MHz increase on both the GPU Clock and the Memory Clock. This was done by using the Auto-Tune feature in the software, but I think the software was not ready for the 5750 as I could not go any farther than the limits set in with the control display.