Scythe Improves Kabuto 3 Cooler for Compatibility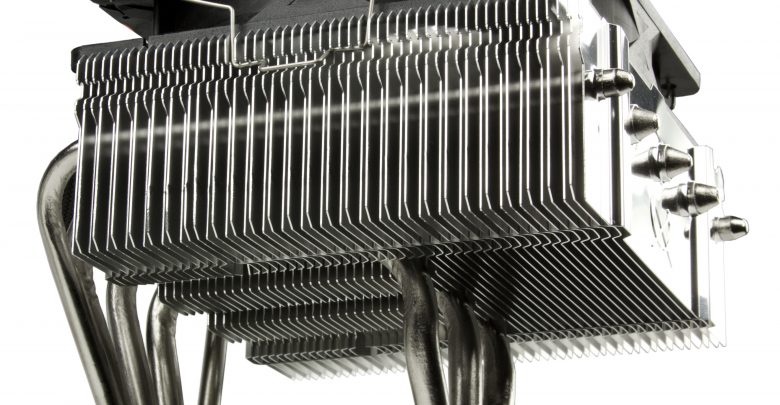 Due to the increasd popularity of more compact systems, top flow as well as C-type CPU coolers have gained ground and manufacturers have been improving their design to meet tighter clearance requirements. Scythe's Kabuto is the latest to receive such treatment with its 3rd generation top-flow CPU cooler design increasing system clearance with a rearranged fin array for taller memory modules (adjusted slightly from 52.8mm to 54mm).  Compared to the second generation Kabuto CPU cooler which stands 105mm tall without a fan, the Kabuto 3 is a few millimeters shorter at 101mm although it is 9mm longer compared to the 140mm long Kabuto II.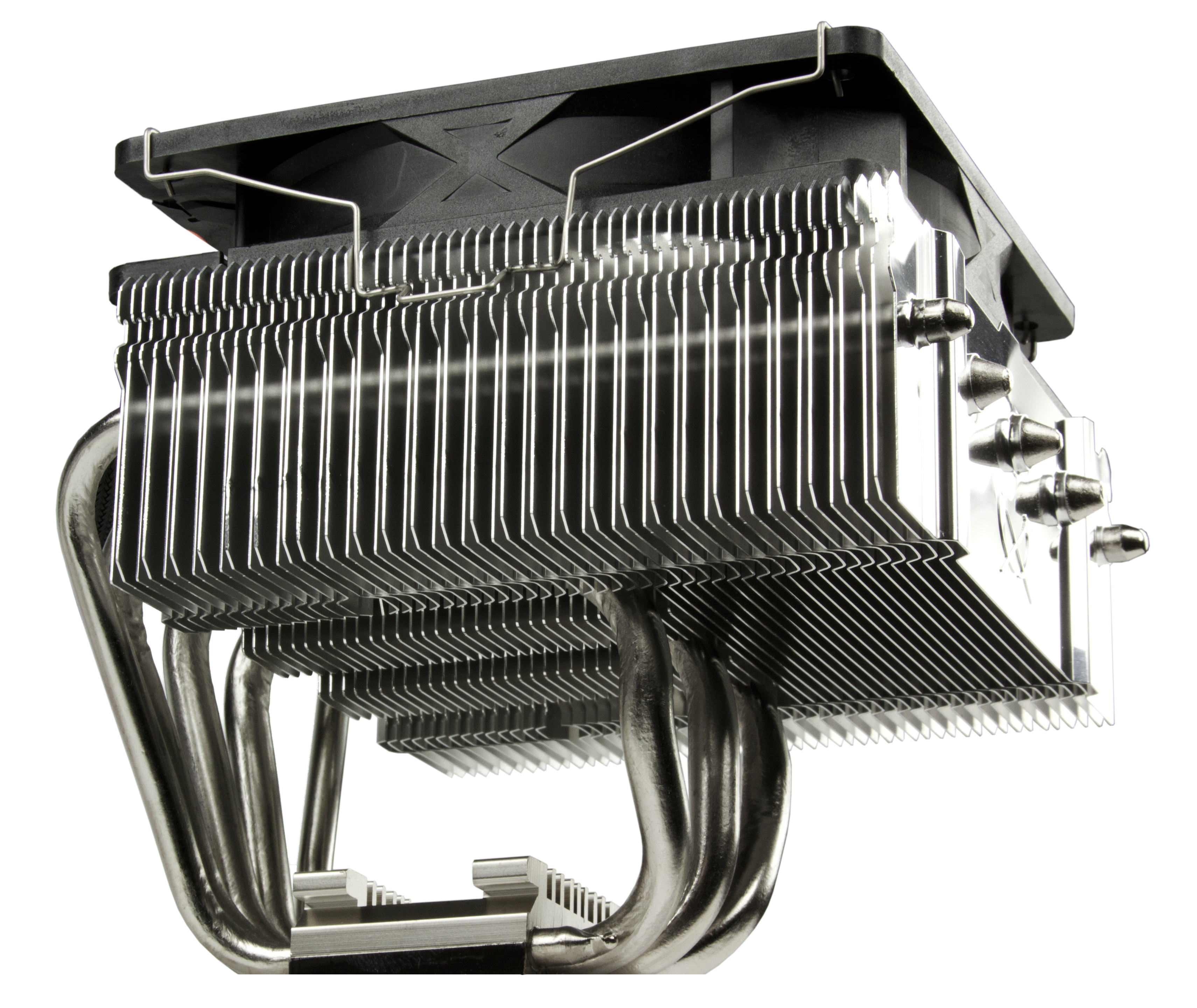 The heatpipes have also been reconfigured for what Scythe claims is superior performance. The looks have also been significantly improved with a full nickel plating on the copper heatpipes compared to the Kabuto II's exposed copper. Fan compatibility remains the same at 120mm and the bundled Glidestream 120mm PWM stays as well. Accessories in each pack include 2x Mounting clips (Intel), Mounting clip (AMD), 1x Mounting bar, 2x screws, 2x fan clips, Thermal paste, and Installation manual. Motherboard compatibility range begins from Intel LGA775 through the latest sockets and even includes LGA1366 as well as all non-Opteron/non-AM1 AMD motherboards.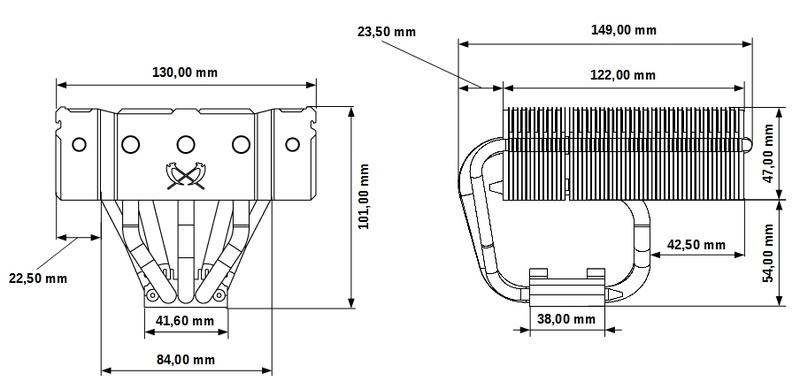 MSRP is expected to be 38 Euros. For more information, check out the product landing page: http://www.scythe-eu.com/en/products/cpu-cooler/kabuto-3.html
Specifications:
Model Name:
Kabuto 3 CPU Cooler
Model Number:
SCKBT-3000
Kompatibilität:
Intel®:
Socket LGA775
Socket LGA1150
Socket LGA1151
Socket LGA1155
Socket LGA1156
Socket LGA1366
AMD®:
Socket AM2
Socket AM2+
Socket AM3
Socket AM3+
Socket FM1
Socket FM2
Socket FM2+
Overall Dimensions:
130 x 125 x 149 mm / 5.12 x 4.9 x 5.9(including fan – more details)
Weight:
720 g / 25.4 oz (with fan)
Accessory:
2x Mounting clips (Intel), Mounting clip (AMD), 1x Mounting bar, 2x screws, 2x fan clips, Thermal paste, Installation manual
Baseplate Material:
Nickel-plated copper (additional information)

Fan Specifications
Model Name:
GlideStream 120 PWM
Model Number:
SY1225HB12M-CIP

Fan Dimensions:
120 x 120 x 25 mm / 4.72 x 4.72 x 0.98 inch
Noise Level:
4 ~ 28,0 dBA
Air Flow:
12.93 ~ 79.0 CFM – 21,96 ~ 113,34 m³/h
Fan Speed:
300 (±200 rpm) ~ 1.400 rpm (±10%) PWM
Static Pressure:
0,69 ~ 15,3 Pa / 0,07 ~ 1.56 mmH²O
Bearing Type:
Sleeve Bearing