Closer Look at XPG Invader »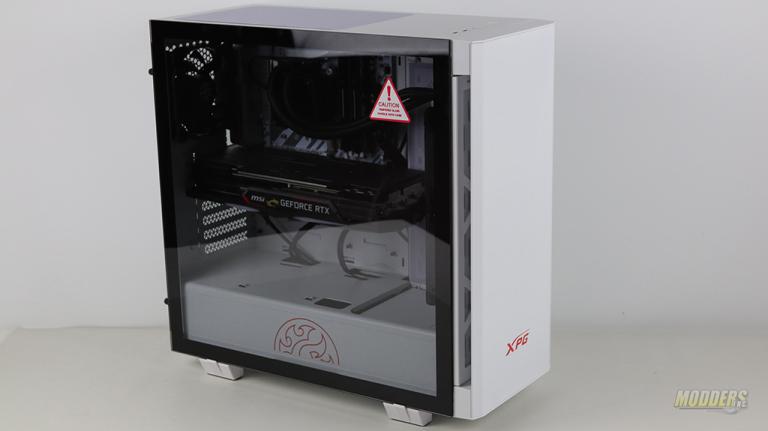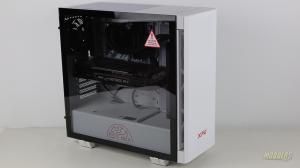 Finding the right case to show off your internal components is not hard these days. There are dozens of look-alike cases out there on the market. They all have the same basic features but some do stand out with some kind of specific feature that makes them stand out in the crowd. One of these cases I am talking about is the ADATA XPG Invader Mid-Tower. XPG is a Gaming brand by ADATA that offers storage solutions for gamers and other PC Components. The company has just recently started to sell PC cases so their selection is a bit scarce. The two PC cases that XPG offers are BATTLECRUISER and Invader. Both of these cases are similar in structure but also different in features. XPG was kind enough to provide me with their Invader case for a review and of course, that got me excited as I love seeing innovative cases. Invader is a Mid-Tower ATX form factor case that comes in both Black and White finish. This case offers a spacious internal design along with a tempered glass side panel and a lightweight skeleton structure. XPG targets the gamers market and these two cases are a perfect addition to the existing lineup.
The ADATA XPG Invader is being shipped in a cardboard box. This packaging works and delivers all of the information about the chasse inside. All of the specifications of the XPG Invader are provided on the side of the box while features and detail construction of the case could be seen on either side of the shipping box.
Just like we see with many other cases, the XPG Invader is being transported with supporting foam inserts on the top and bottom of the case and the case is wrapped in a plastic bag. A plastic bag is almost always used to protects the finish from any accidental scratches.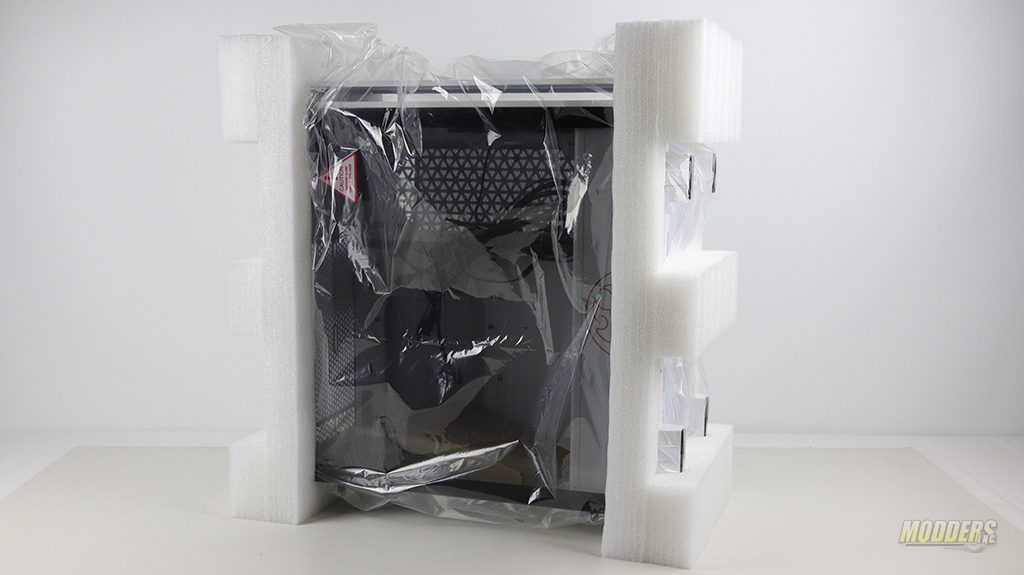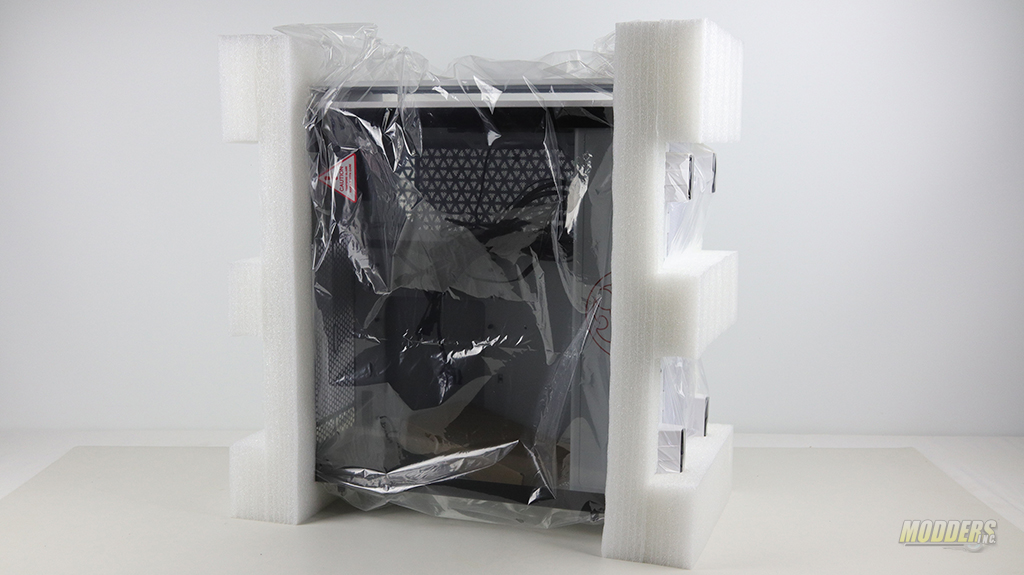 Inside the case, there is a small accessory box. In this box is the power supply mounting plate, bag of screws, four zip ties instruction manual to the case a sheet of stickers.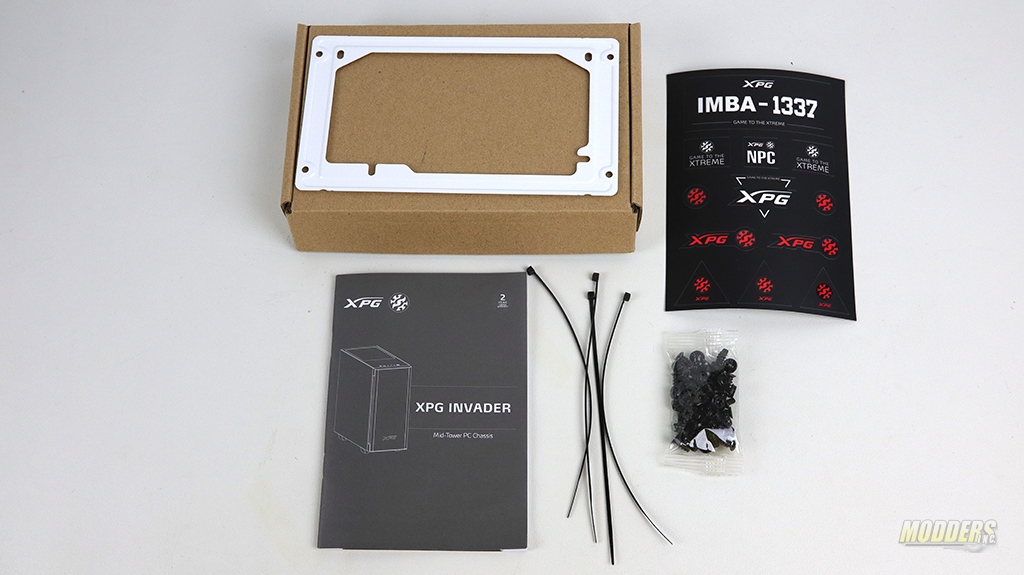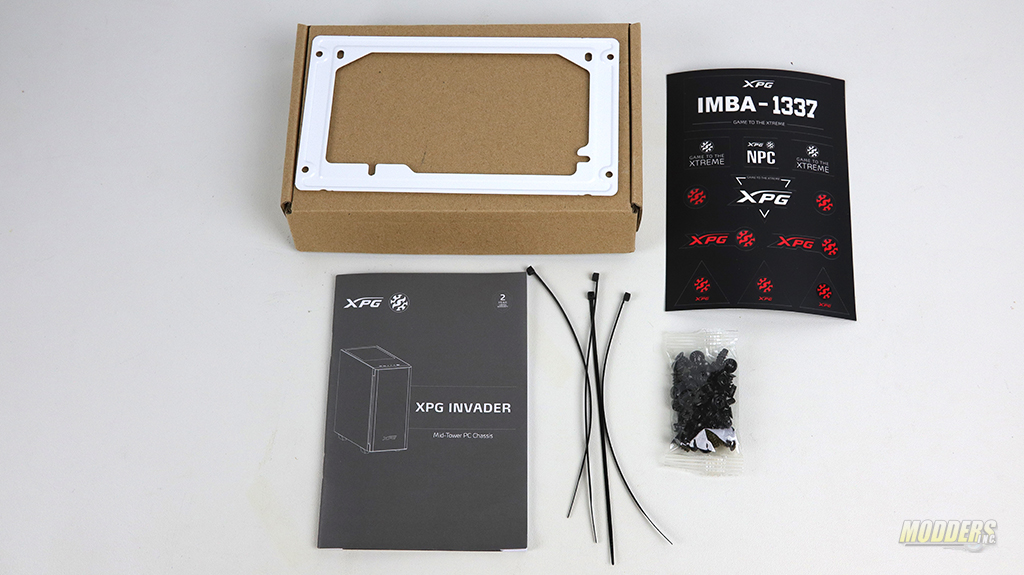 The tempered glass is located on the left side of the case and is protected with a clear thin plastic sheet.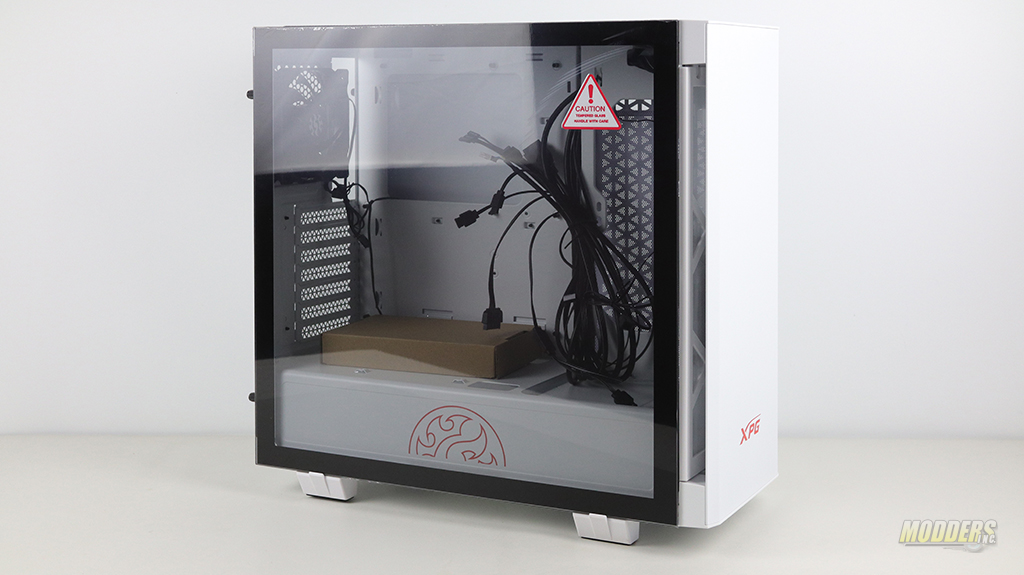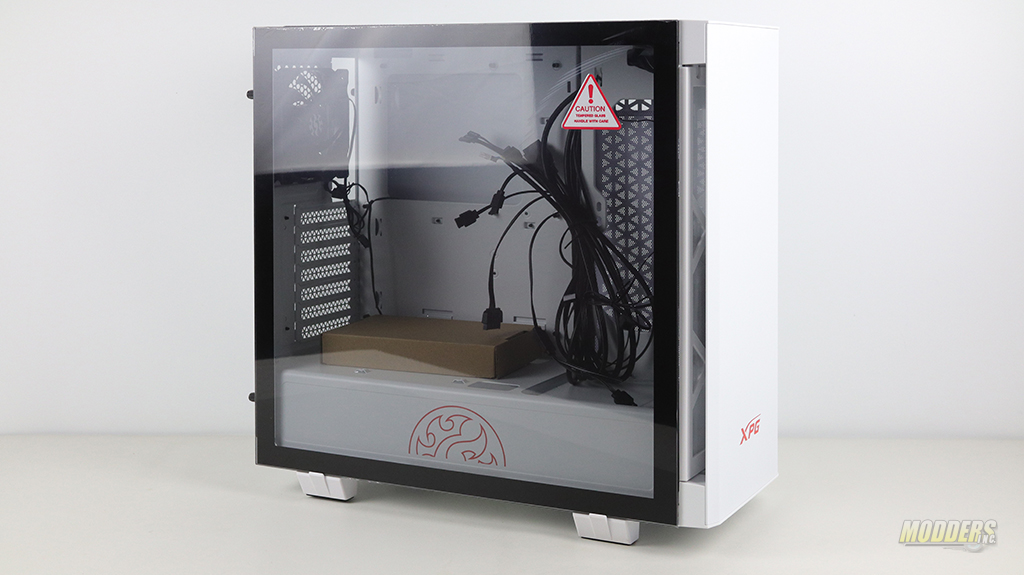 Technical Specifications
| | |
| --- | --- |
| Dimension (H*W*D) | 470*206*482mm (18.74*8.11*18.97 inch) |
| Color | Exterior & Interior : Black / White |
| Material | SPCC |
| Side Panel | 4mm Tempered Glass*1 (Left Side) |
| Form Factor | Mini-ITX, Micro-ATX, ATX |
| 3.5″ HDD/HDD tray | 2 |
| 2.5″ HDD/SSD tray | 2+2 (Combo 3.5"/2.5") |
| I/O Port | USB 3.0 * 2 , Audio*1, HD Audio ( Mic & SW ) * 1 , LED Control * 1 |
Fan Included
| | |
| --- | --- |
| Front | 1 x 120mm Fan (1200 rpm) |
| Rear | 1 x 120mm Fan (1200 rpm) |
Fan Support
| | |
| --- | --- |
| Front | 3*120mm , 2*140mm |
| Top | 2*120mm |
| Rear | 1*120mm |
| Bottom | 1*120mm |
| Right Side | 2*120mm |
Radiator Support
| | |
| --- | --- |
| Front | 360 / 240mm |
| Top | 240mm |
| Right Side | 1*240mm |
| Rear | 120mm |
Clearance
| | |
| --- | --- |
| CPU Cooler Height Limitation | 170mm |
| Graphic Card Length Limitation | 400mm |
| PSU Length Limitation | 225mm |
Warranty