SP/ Silicon Power, the world's leading provider of memory storage solutions, today announces the launch of its first dual USB drive – Mobile C80 with a USB Type-C connector and a standard USB Type-A connector. Type-C is the next-generation interface that will simplify all formats into one universal interface that will deliver both data and power between devices. Mobile C80 can absolutely fulfill the needs of storage space for Type-C ready smartphones, tablets, and notebooks. Type-C standard enables not only slim designs but also reversible connector which allows users to insert it into their device's port no matter which way up it is. Moreover, Mobile C80 has a USB 3.0 connector to truly bridge various computing devices and makes your digital life easier.
Type-C Interface Rules the Next Generation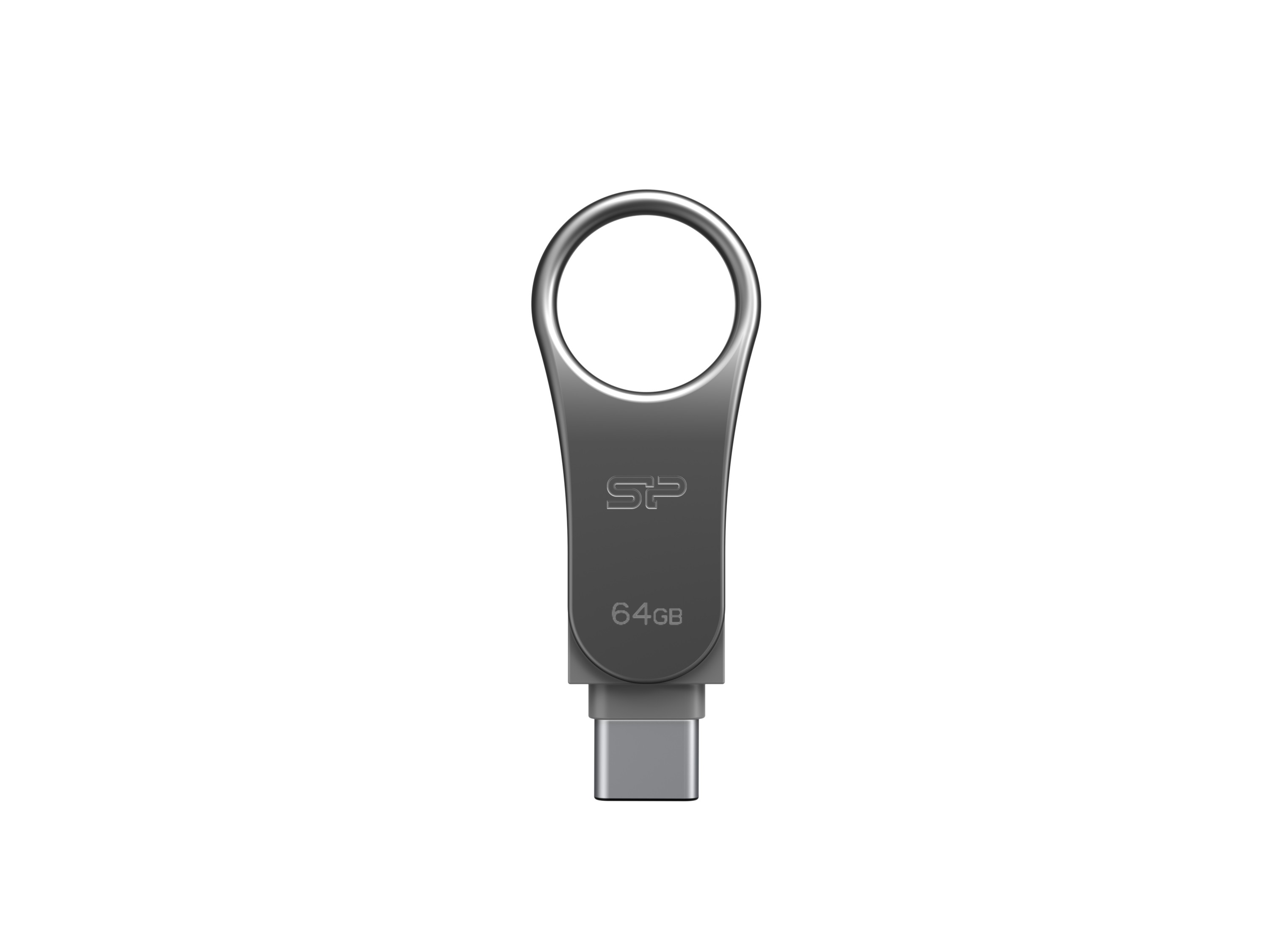 The announcements of new Apple MacBook and Chromebook Pixel in March this year have brought attention to USB Type-C interface, and it is gaining rapid support from top-tier PC and consumer electronics manufacturers. However, many users may suffer from relatively few and specific expansion slots of new-generation mobile devices, and it is costly for additional storage space. Mobile C80 delivers up to 64GB of instant capacity for you to transfer and store content. Without constraints of internet signals and different kinds of cables and adapters, C80 promises easier, faster and more stable data transmission. Inheriting from Jewel J80/ Firma F80, Mobile C80 retains the ergonomic circular shape for easy grasp and perfect keychain accessory, but adds a sturdy 360° swivel cap to protect the connector from harm when it is not in use. Moreover, the zinc alloy casing of C80 features sandblasting treatment that enables delicate touch and provides superior resistance to scratches and fingerprints.
SP File Explorer Manages Files Smartly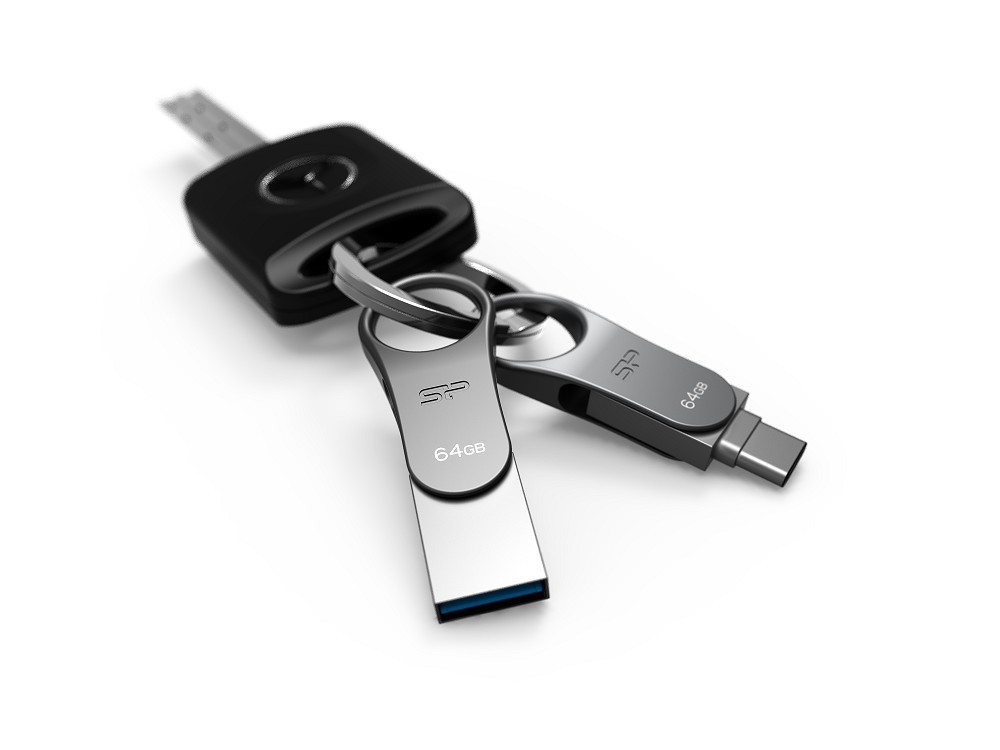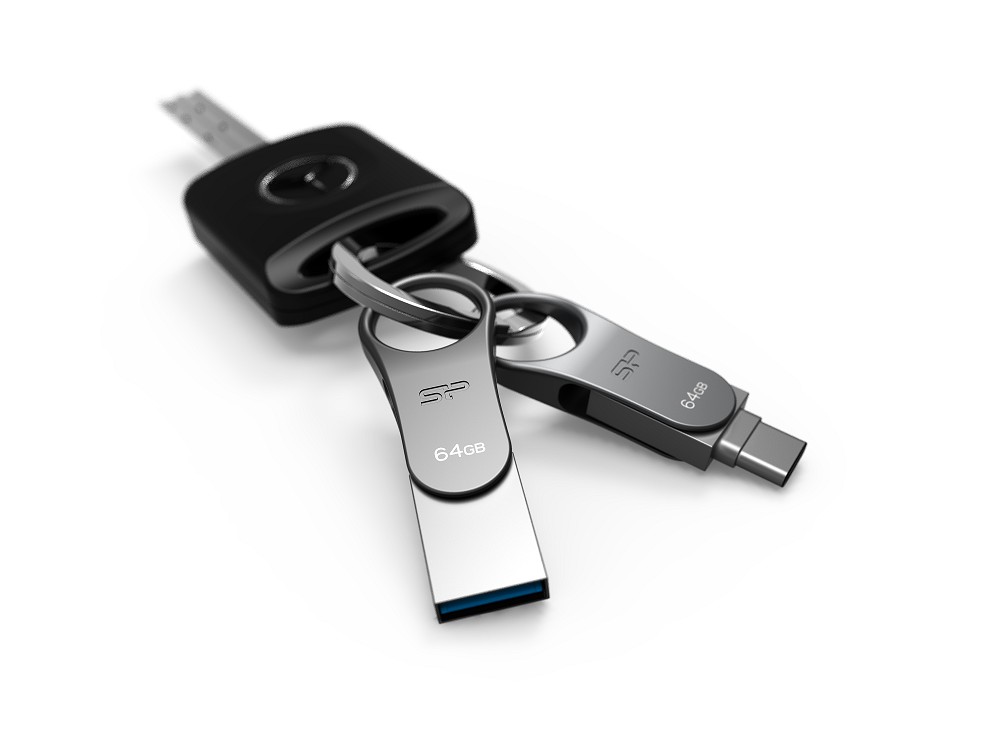 Mobile C80 offers the exclusive free-download App-SP File Explorer, which is a file management app for your Type-C Android™ smartphone or tablet. In addition to the intelligent function of automatic file categorization, the app provides"one-touch backup" by which you can back up files stored on your mobile device with a simple touch only. All Silicon Power USB flash drive products come with a lifetime warranty, SP Widget application software which provides seven major back up and security tools and a 60-day trial version of NIS (Norton Internet Security). Furthermore, SP also provides users with the Recuva File Recovery software which allows users to easily rescue the deleted files including digital photos, documents, music and videos. For more information, please visit the Silicon Power website: www.silicon-power.com
Join "Dual USB Drives" Event to Win a Dual USB Drive You Want
Do you recognize different types of transfer interface on various devices? Are you looking for the most suitable dual USB drive to expand storage for your smartphone and tablet? SP provides a complete series of dual USB drives, and launches the quiz-and-prize "Dual USB Drives" online event as Mobile C80 comes to market. During the period, you can take the quiz "Knowledge Challenge" to win a dual USB drive, and learn new information by taking the tests. Welcome to join the event and become the expert in dual usb drives! For detailed information, please visit the event site: http://www.silicon-power.com/spm/dualusb/en/
Mobile C80 Features
Dual interface for USB Type-C and USB Type-A ports
360° swivel cap design
Ergonomic design, easier to use and grasp
Exquisite circular shape, perfectly fitted on a keychain
Sturdy zinc alloy casing
COB (Chip-on-board) technology for water, dust and vibration proof
Exclusive free-download file management App-SP File Explorer
Recuva File Recovery, allowing recovery of erased files, such as digital photos, documents, music and videos
Mobile C80 Specifications
Size:49.4 x 18.0 x 6.6 mm
Weight:8 g
Capacity:16GB、32GB、64GB
Material: Zinc alloy
Color:Titanium
Interface: USB 3.0 / USB 2.0 / USB 1.1 Compatible / USB-C
Operating temperature: 0° C ~ 70° C
Supported OS Operation Systems:
PC- Windows 8 / 7 / Vista / XP, Mac OS 10.3.x, Linux 2.6.x
Mobile device- Android 4.1.X* / Windows phone 8* (*For USB Type-C ready mobile devices)
Certifications:CE/FCC/BSMI/KCC/Green dot/WEEE/RoHS
Lifetime warranty
####
About SP / Silicon Power
Silicon Power Computer & Communications Inc., was founded in 2003 by a group of enthusiastic specialists of flash data storage industry. Dedicated in developing strong brand value and outstanding products, SP has been recognized and well accepted by millions of users from more than 100 countries and become one of the world's leading manufacturers of flash memory cards, USB flash drives, portable hard drives, solid state drives, DRAM modules and industrial-grade products. Headquartered in Taipei, SP endeavors to create high-quality products and has received great recognition from Taiwan Excellence for seven consecutive years. Furthermore, our products stood out in many competitions with innovative designs and were awarded with numerous prestigious design awards, such as red dot design award, iF Design Award, GOOD DESIGN AWARD, IDEA and COMPUTEX Design & Innovation Award. After setting such incredible awarding records, SP makes the best statement for its great achievement in product design. For SP, the product we introduced is not only a digital storage device but also a real promise to create and preserve your most valuable memories in every moment.