PAX
SuperMicro @ PAX East 2018
PAX East 2018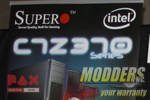 We don't usually see enterprise level gear at PAX however I was pleased to see SuperMicro with their newest products.  Supero brand has been slowly growing among the gamer communities.  Their proficiency is in motherboard however, they do have chassis and complete built systems.
At PAX East 2018 we saw two of their flagship motherboards  C9X299-PG300 and C7Z370-CG-IW.
C9X299-PG300 is a gamers dream offering support for latest Intel x299, LGA 2066 socket, a maximum RAM capacity up to 128 GB of DDR4 memory, Gigabit Ethernet adapter and one Aquantia 10Gbit Ethernet adapter.  We don't usually see 10Gbe adapters on gamers motherboards however, Supero has no issues including one for future expansions.  This board also has two NVME U.2 support up to 32 Gbps.  What's really cool about this board is that it has four PCIe 3.0 x16 slots.  With this board you can have up to 4 video cards running simultaneously for the maximum 4k and VR experience.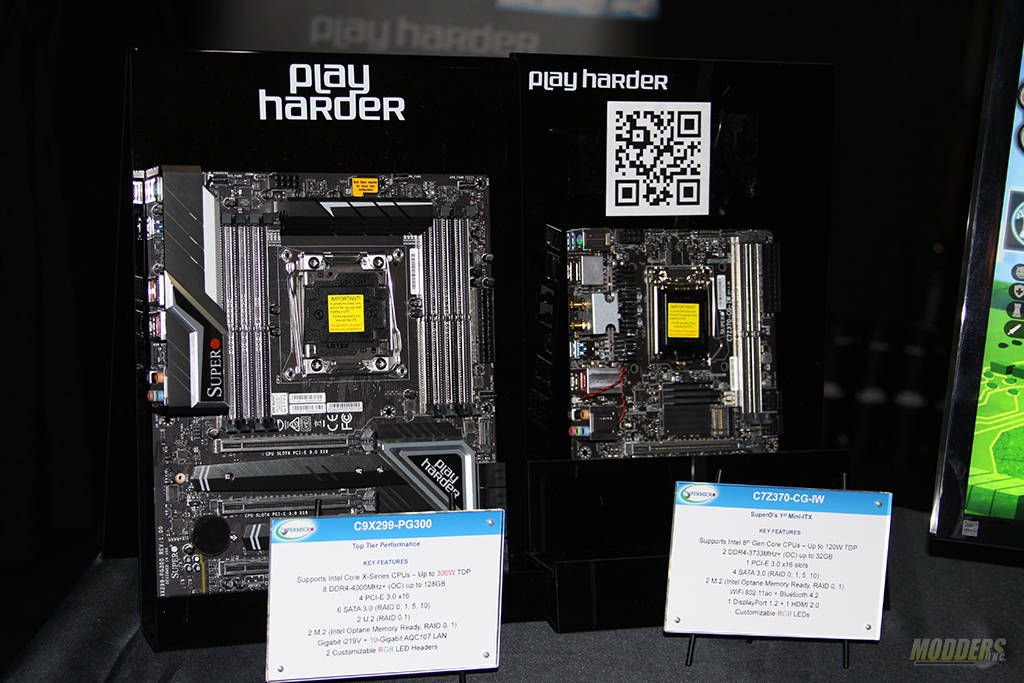 C7Z370-CG-IW board is for enthusiasts who want to keep their build as compact as possible (mini-ITX) with a single GPU.  This LGA 1151 board supports Intel 8th Gen Core chips and comes with 802.11ac WiFi in addition to Gigabit Ethernet adapter.
Both of these boards support Intel Optane technology.  Optane technology takes performance to the next level by combining DRAM memory to boost storage up to 1000x faster than current NAND storage, and up to 100,000x faster than standard HDDs. Pair it with your slower storage media and enjoy faster and better gaming performance than ever before.
Currently C9X299-PG300 retails for $ 380 USD and C7Z370-CG-IW retails for about half that, $ 190 USD.  Check out Supero site for additional details on these boards. C9X299-PG300 | C7Z370-CG-IW