One of the biggest modding competition of the year is the 2018 Thermaltake CaseMOD Invitational. 2018 is here and they are starting it off with Season .
Thermaltake has invited eleven of the best known case modders from China, France, Germany, India, Malaysia, Netherlands, Spain, Thailand, the Philippines, the USA, and the UK to join the 2018 CaseMOD Invitational Season 1. All the case modders will use Thermaltake liquid cooling components and the Toughpower Grand RGB 850W Gold – a fully modular power supply – to transform View 91 Tempered Glass RGB Edition Super Tower Chassis into their own creation!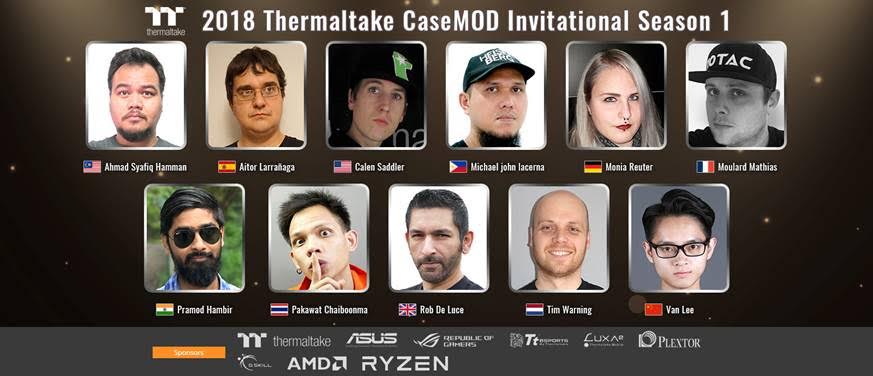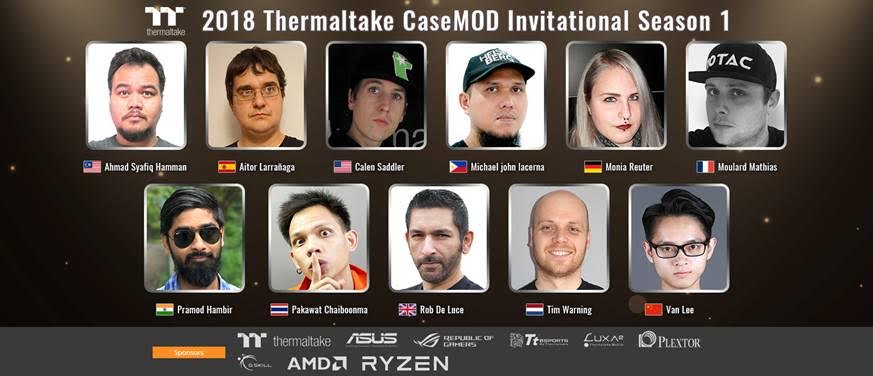 The modding competition is being held on the Tt Community Forum and the Tt MOD App. The APP is Designed for mobile users so you can check on the contest's progress, and join the weekly voting event anytime.
The Pre-Event Predictions Voting Event starts from May 11th to June 8th. The Prediction Voting Event starts from June 12th to July 10th.The Final Voting Event will start from July 19th to August 1st. Everyone is welcome to register and vote on the Tt Community. During this time you will have the opportunity to win fantastic prizes from Thermaltake, TT Premium, TteSPORTS and LUXA2, and other sponsors, including: ASUS, ASUS Republic of Gamers (ROG), G. Skill, Plextor, AMD, and Ryzen. Thermaltake also offers cash prizes up to $15,000USD in total for the top 3 winners.
For more details about the 2018 Thermaltake CaseMOD event can be found at: http://casemod.thermaltake. com/2018s1/
The 2018 Thermaltake CaseMod Invitational Season 1 Modder Introduction Video: