Page 2 »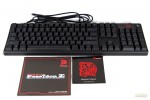 It seems like gaming keyboards are a dime a dozen and almost everyone makes them now. However quality keyboards are few and far between. Thermaltake has a new gaming keyboard to offer to the market and not just a standard keyboard. The new Thermaltake eSPORTS Poseidon Z keyboard is mechanical and fully backlit. However that's not even the unique part about it. The most unique thing is that Thermaltake has used their own switch design in the Poseidon Z.
[sc:sponsor sponsor="Thermaltake" product_link="http://www.ttesports.com/productPage.aspx?p=130&g=ftr" product_name="Poseidon Z" product_price_link="http://www.newegg.com/Product/Product.aspx?Item=N82E16823162029″ product_price="$69.99″ ]
Thermaltake has decided to use their own "Blue Switch", which is presumably a lot like the MX Cherry Blue switch that is ever so popular. Thermaltake has also rated these switches at an astonishing 50 million key strokes. They have fully warranted the Poseidon Z for 5 years, which has never been done on a mechanical gaming keyboard before. The Thermaltake Poseidon Z is a fully plug and play USB design with no software required, or even available for that matter. It seems as though Thermaltake has gone with a minimalist, budget friendly design and has priced the Poseidon Z at just $69.99 at the time of this review.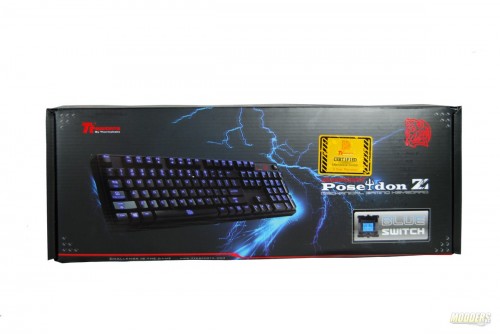 The Thermaltake eSPORTS Poseidon Z is contained in a relatively small box. On the front of the box the first thing we notice is the large graphic of the keyboard. Next we see a large yellow sticker which goes over the 50 million key stroke, 5 year warranty that Thermaltake has put on the Poseidon Z. Finally we see that this particular variant of the Poseidon Z features Thermaltake's own custom Blue Switch design.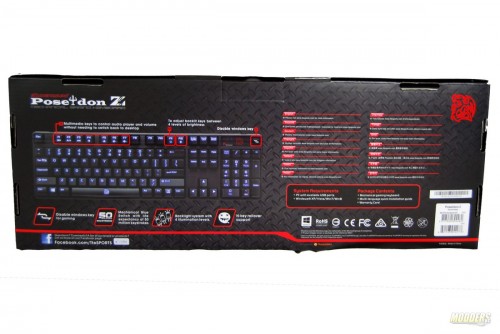 Once we spin the box around and look at the back side, we see another large graphic of the keyboard. This time, there are some features labeled. They've outlined the media control functions, back light brightness control, and Windows key disable button.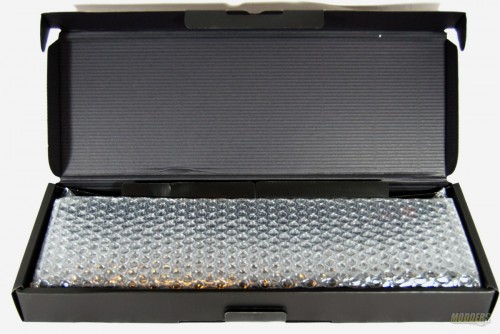 When you open the box up you will find the keyboard sitting nicely wrapped in bubble wrap. At the top of the box there is a flap of black cardboard which hides the USB cable.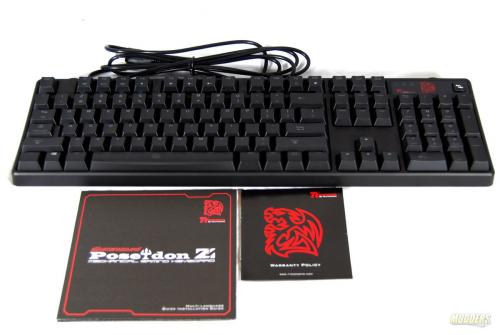 After getting everything out of the box and unwrapped, you'll have your Poseidon Z keyboard, quick start guide, and warranty information card. The Poseidon Z is a standard 104 key keyboard. There are no special macro keys, or profile buttons or anything extra beyond the bare essentials. Your F1 through F7 keys do function as media keys when used in conjunction with the function key to the right of the space bar.
 Specifications
Tt eSPORTS certified mechanical blue switches
Disable Windows key function
Dimensions: 17.32″ x 5.24″ x 1.46″
Wired connection with 6 foot USB cable