« Page 2 | Page 4 »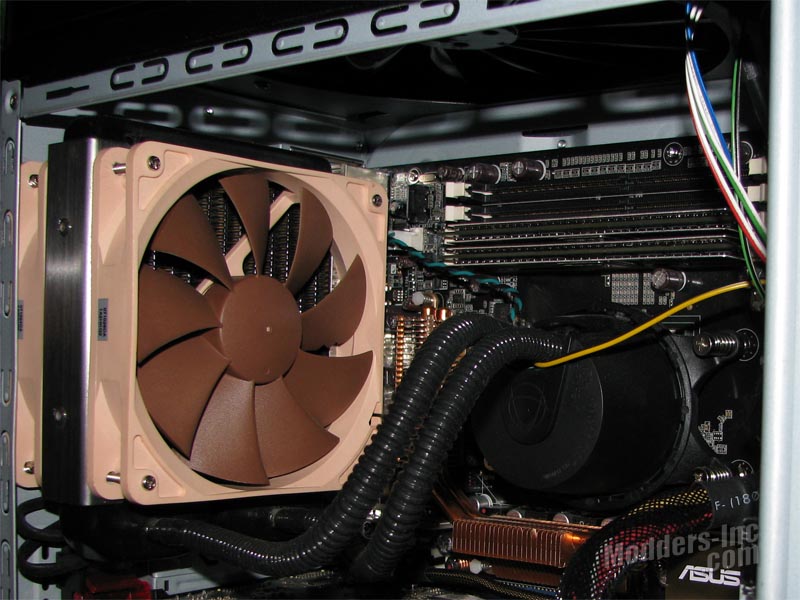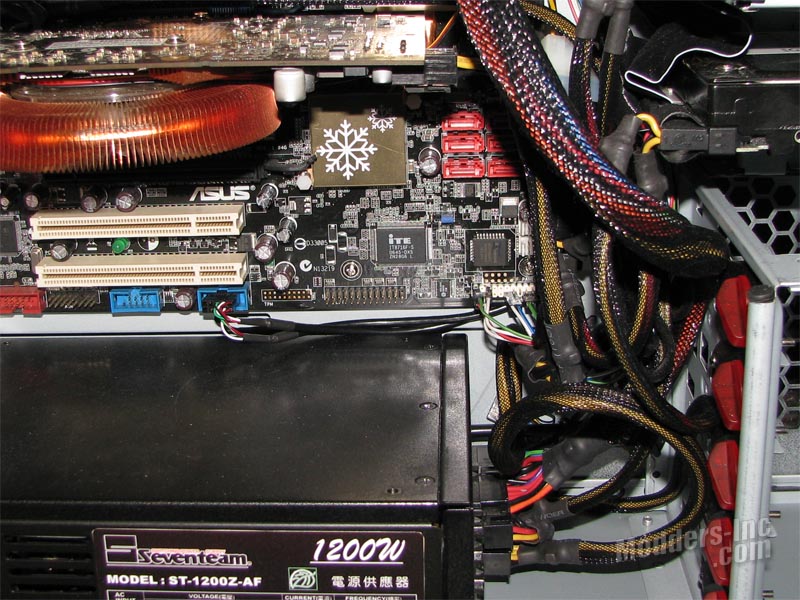 The installation process is pretty straight forward. I decided to use my backup system for this part of the installation. It consists of an AMD AM2 5600 processor, Asus M2N32 SLI Deluxe mobo, XFX7900 GT, one IDE optical drive, one IDE HDD, and a NorthQ Siberian Tiger water cooling setup, which is all normally housed in a Ultra M998 case. I simply removed the components from the Ultra M998 and bolted them right into the V9. As you can see by the right photo, I plopped a large 1200W modular PSU in the case just to show that you can install even the largest of PSU's. Although routing the cables isn't something that is easily done in the V9 .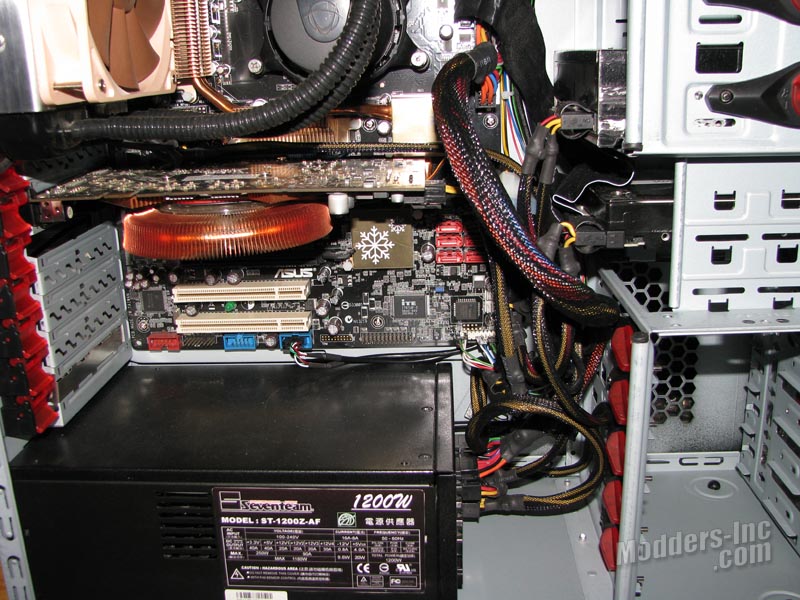 The PCI locks will hold the cards in, but it is not solid. I would be very leery about using these if you plan on toting the setup from LAN to LAN. Although you can not pull the card out, the card does move up and down a tad. I would feel much safer removing the tool-less locks and simply screwing the cards down.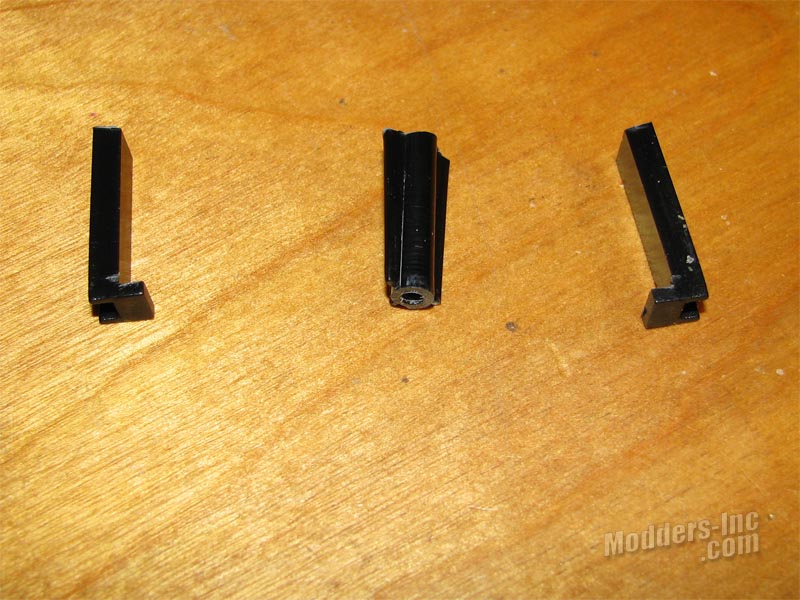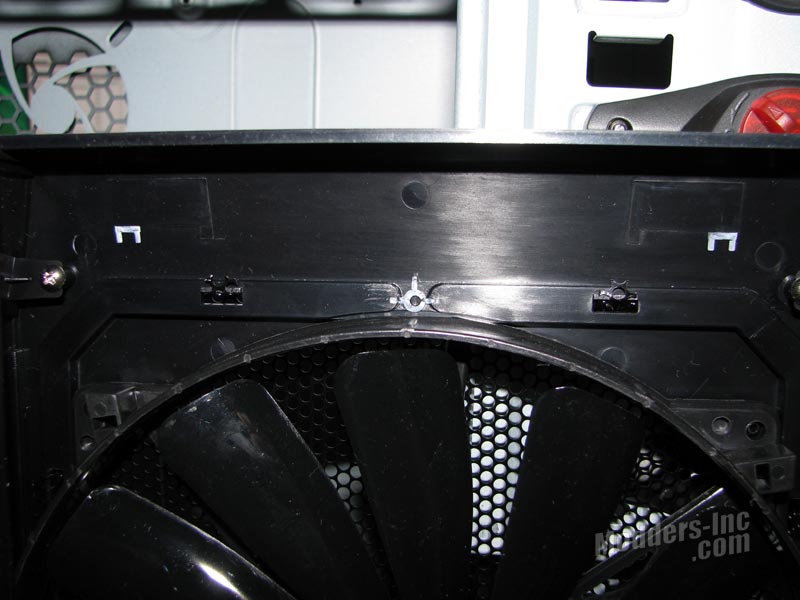 I mentioned earlier that I found some plastic pieces when removing the case from the box. Well these are the three pieces that fell out. Looking at the right picture we can see that we found where they belong. That is the under side of the top plastic panel on the V9. It has a total of six tabs, and three screw mounts that are used to hold it in place. Two tabs broke completely off, two more cracked.
When talking with Thermaltake about the issue, they assured me that they are in the process of adding extra support to these areas to prevent this from being an issue for consumers.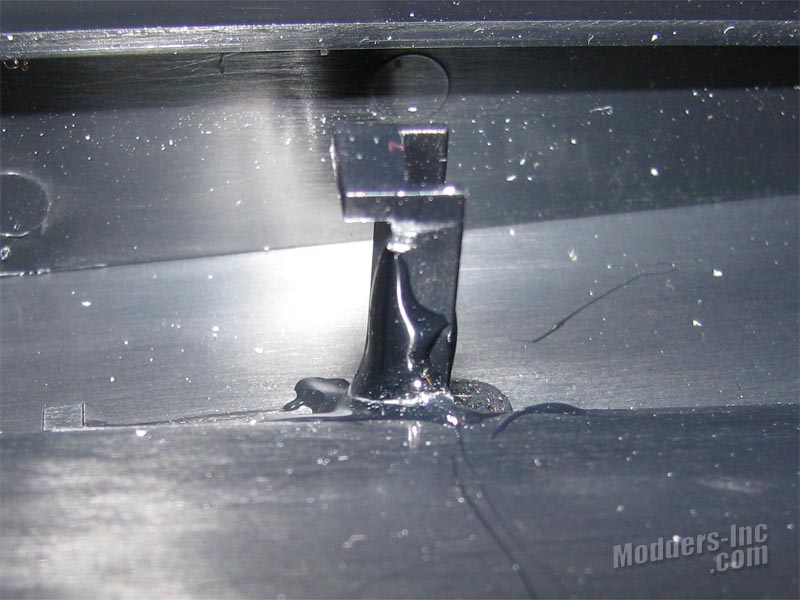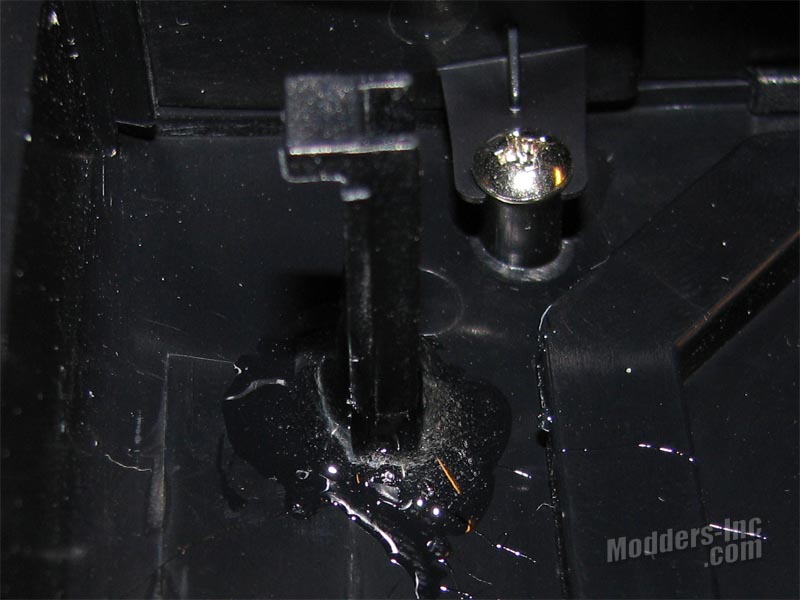 For those that have received one with cracked / broken tabs. If you're anything like me, and you hate dealing with sending something in for RMA. You can easily repair the top panel. I have seen some people state they super glued the tabs back on, but I decided to use some epoxy. Only takes a few minutes and I think it is actually stronger now that it was before.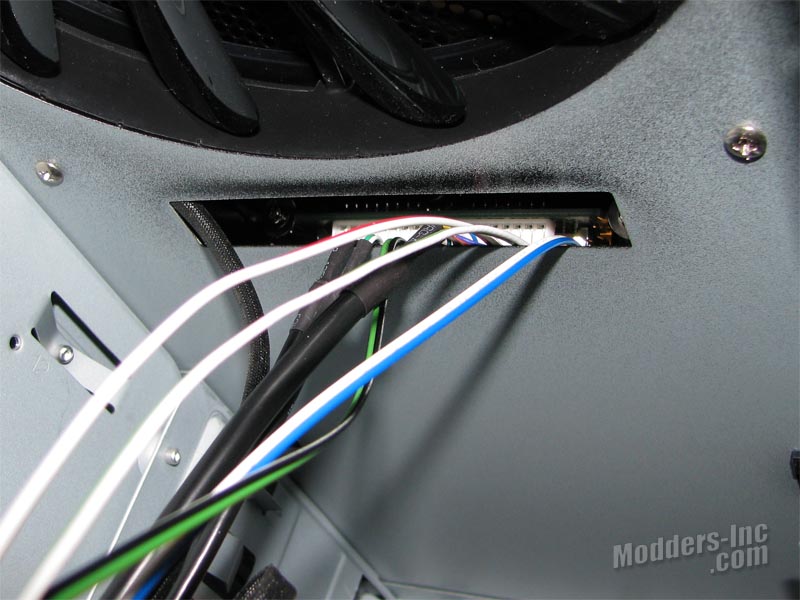 Just remember, don't over tighten the three screws when you put it back together. Those could easily crack and keep you from tightening the screws.