« Page 3 | Page 5 »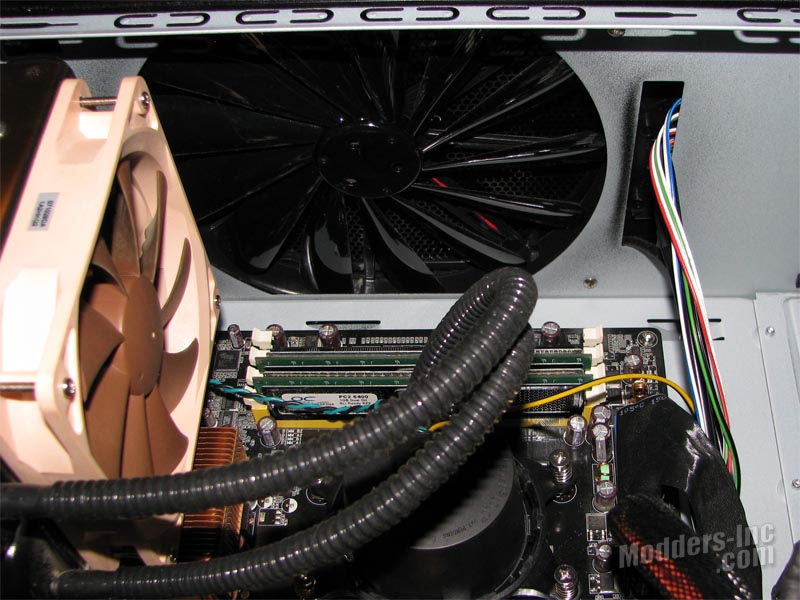 The top 230 mm fan placement is pretty good. The NorthQ Siberian Tiger CPU cooler that I have installed, has two Noctua fans installed in a Push/Pull configuration. So it does come out a bit from the rear of the chassis.
Seeing that I still use IDE drives on this setup (no sense in replacing them until they die, right?). I found that the V9 isn't ideal for it. With using 1 IDE cable for both the optical drive and the hard drive, I had to keep the hard drive close by. The 3.5″ external rack was the only option I had. As we can see, we are not able to bolt a hard drive down here (which is normal for most external 3.5″ bays), but I do wish we had the option. Not everyone uses SATA drives yet.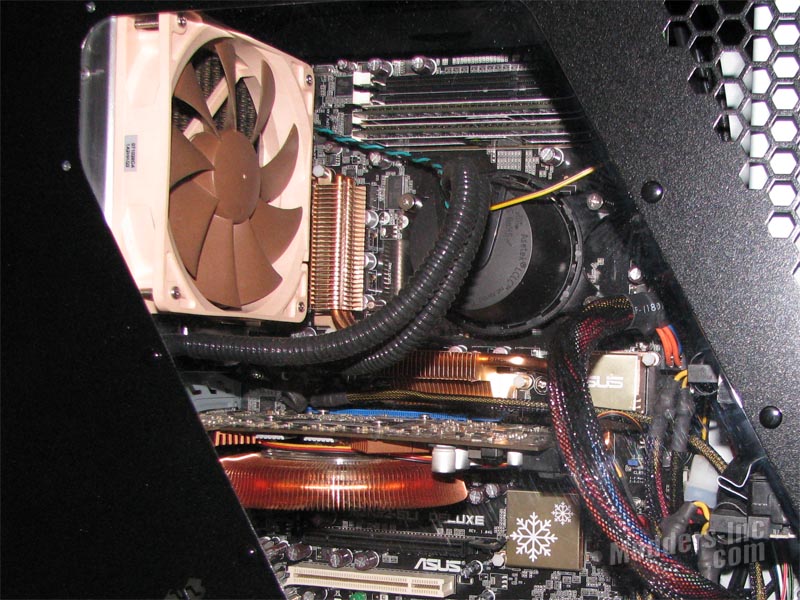 Another area that I found was a little tight. Once I had everything setup, I attempted to put theside panel back on… The plastic push pins holding the window in hit the side of my radiator. I had to remove two of them to get the side to go all the way on. With a normal water cooling system, you could mount your radiator to the outside of the case utilizing the water cooling holes in the V9. With my setup, thats not any option. This leads me to think that some of the larger than normalCPU heatsinks, might have an issue with height as well. So keep that in mind.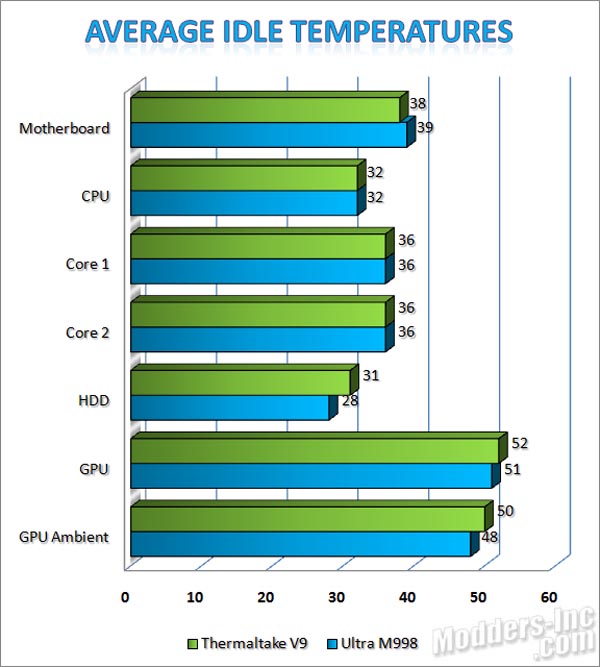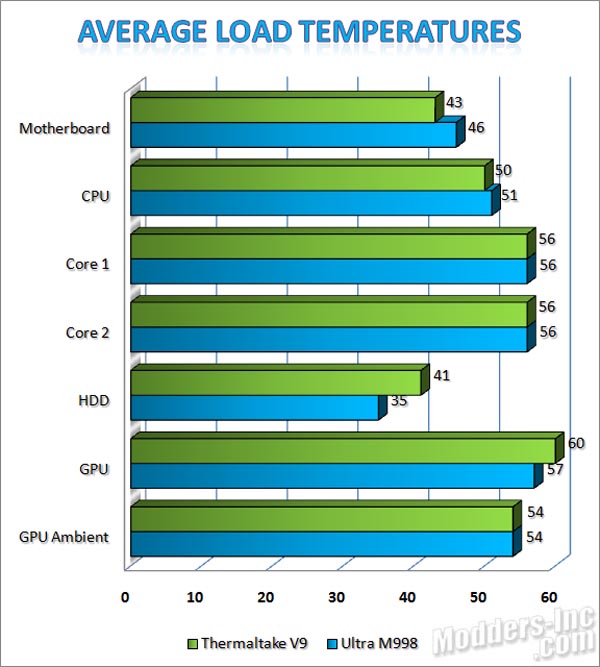 I wanted to see if the Thermaltake V9 would give me better overall cooling on the system. So before taking the Ultra M998 down I ran a couple of tests to heat the system up and record the max temps achieved. I then repeated the tests once I had everything in the V9. Looking at the above Idle and Load charts, we can see that V9 performed equal or better in the motherboard and CPU area, but performed worse on the HDD and GPU sensors. The HDD one is obviously due to my mounting it in the 3.5″ external bay instead of the 3.5″ internal bay. I was a bit surprised on the GPU side though, I thought for sure it would have improved as well, but in the defense of the M998, it does have a VGA and CPU vent on the side window. So it wasn't lacking in the air flow category.