Computex
Thermaltake Custom Casemods of Computex 2017
The Tower 900 case mods as far as the eye could see
At Computex 2017 Thermaltake, once again, displayed a huge amount of case mods at their booth which is huge and right up front for everyone to see. Most the of case mods where based of the Thermaltake The Tower 900, with a few based off of other Thermaltake cases.
Not only are these awesome cases on display for everyone to enjoy, but the modders who created them were present at the booth. This is always great as you get to talk with the people that created the work and get those inside details right from the source. Plus you get to shake the hands of some the hobbies most famous modders.
Even though most of the cases are the same you will see a wide diversity of imagination, workmanship and inspiration that goes into the creating these case mods.

Donkey Kong Casemod by Mike Fierheller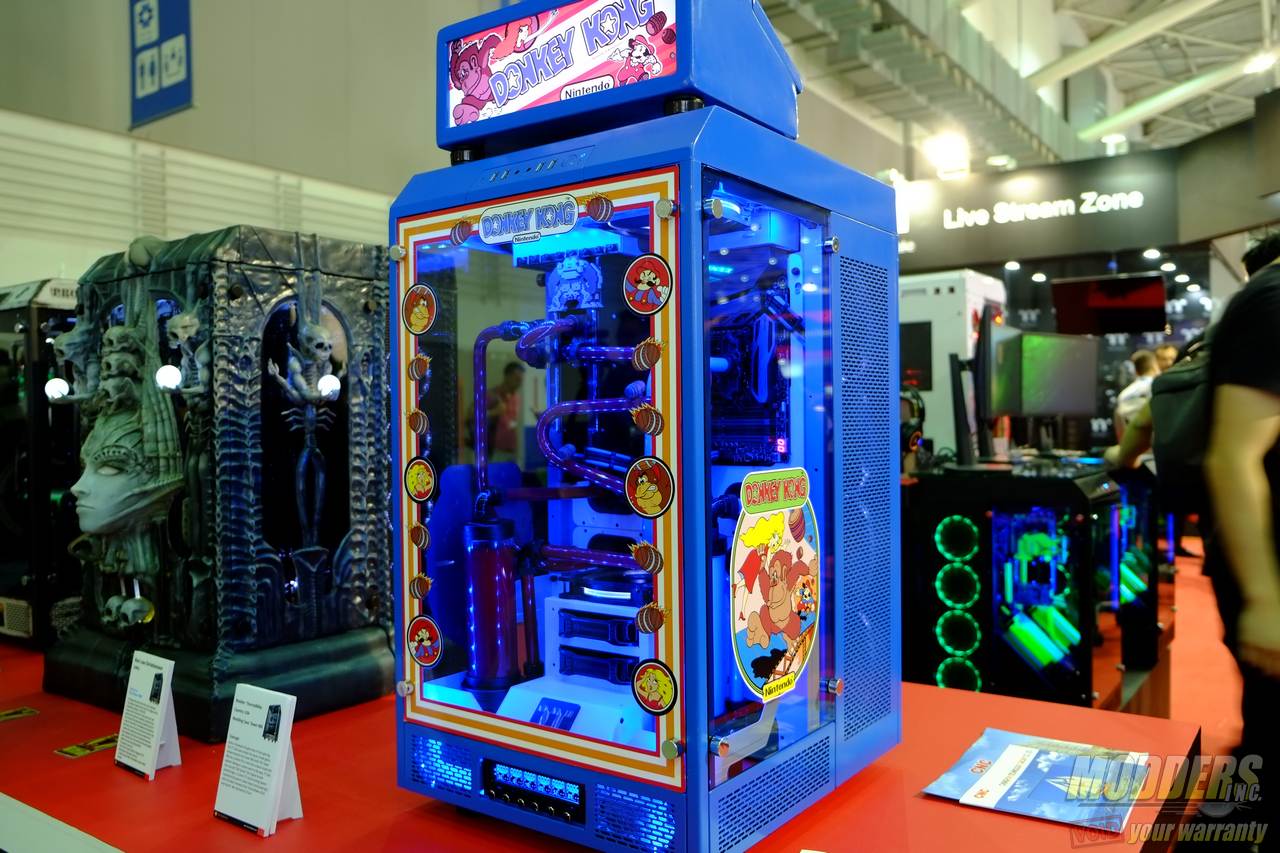 Alien-themed Casemod by Ron Lee Christianson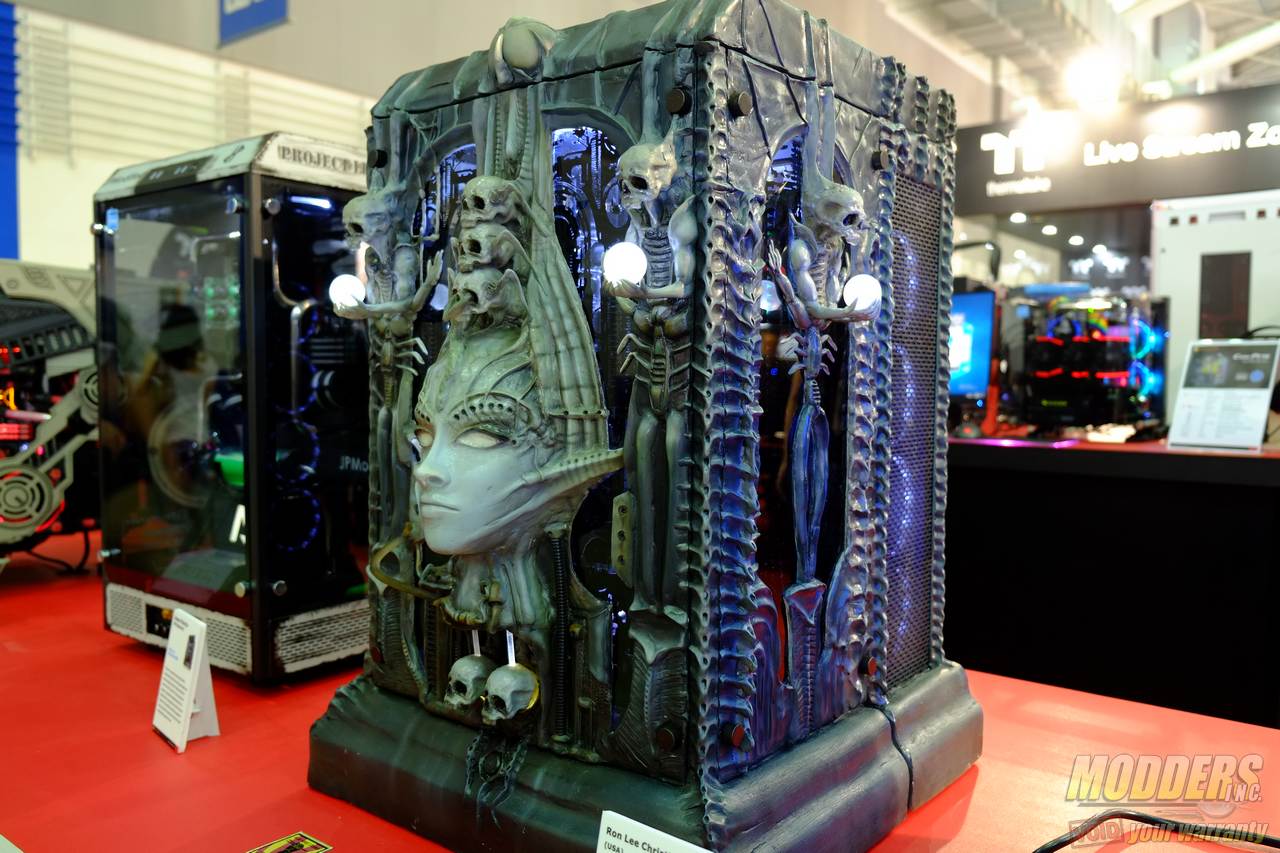 Copper Steampunk by Ronnie Hara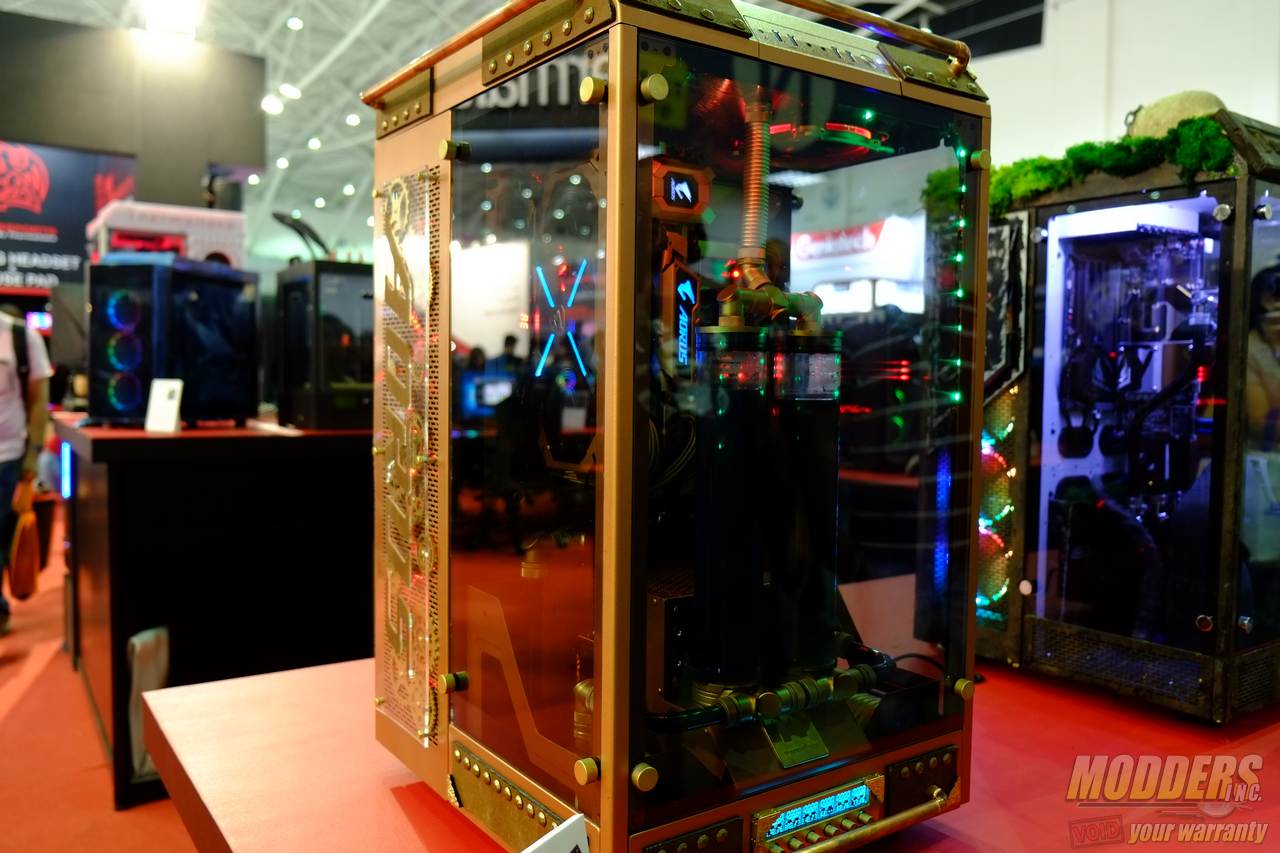 Pirates of the Caribbean by Corey Gregory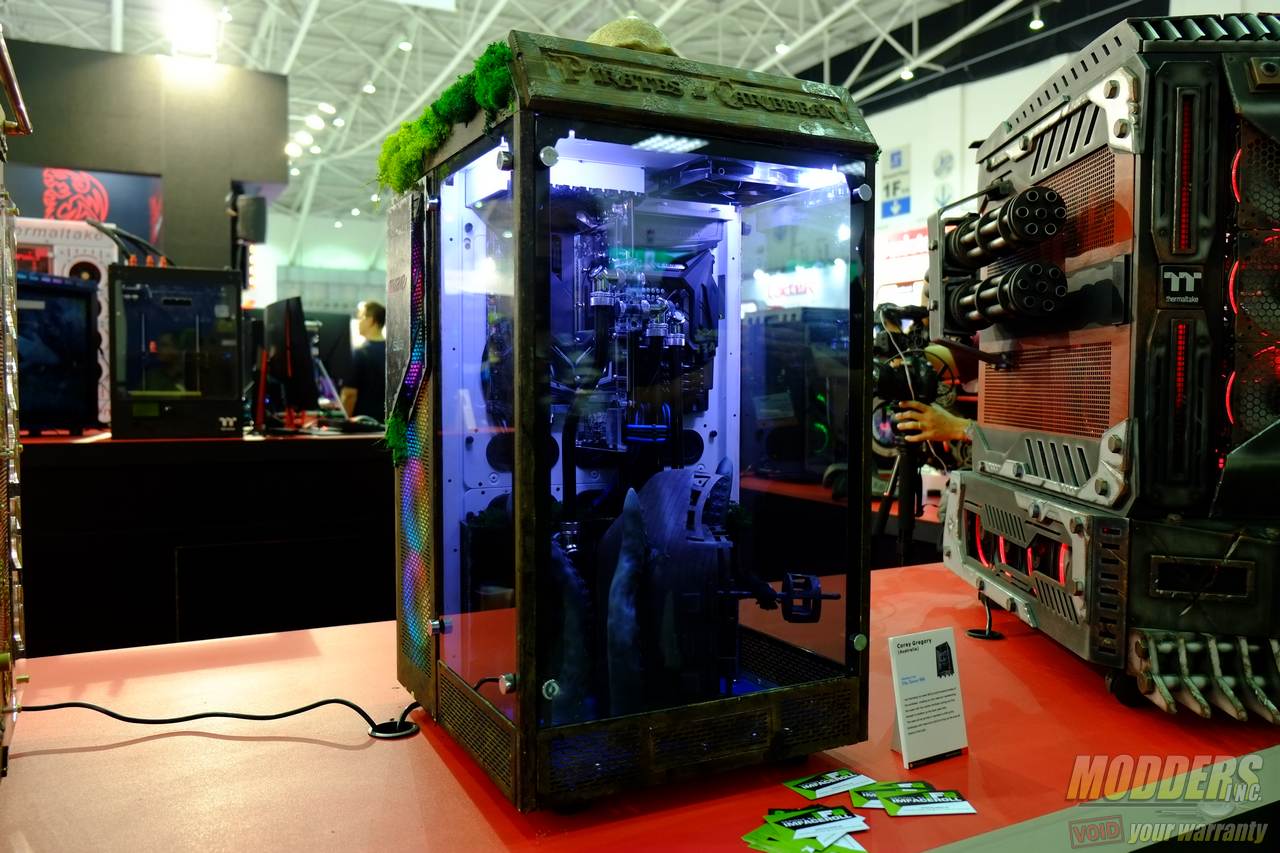 MYTHRA by Maciel Barreto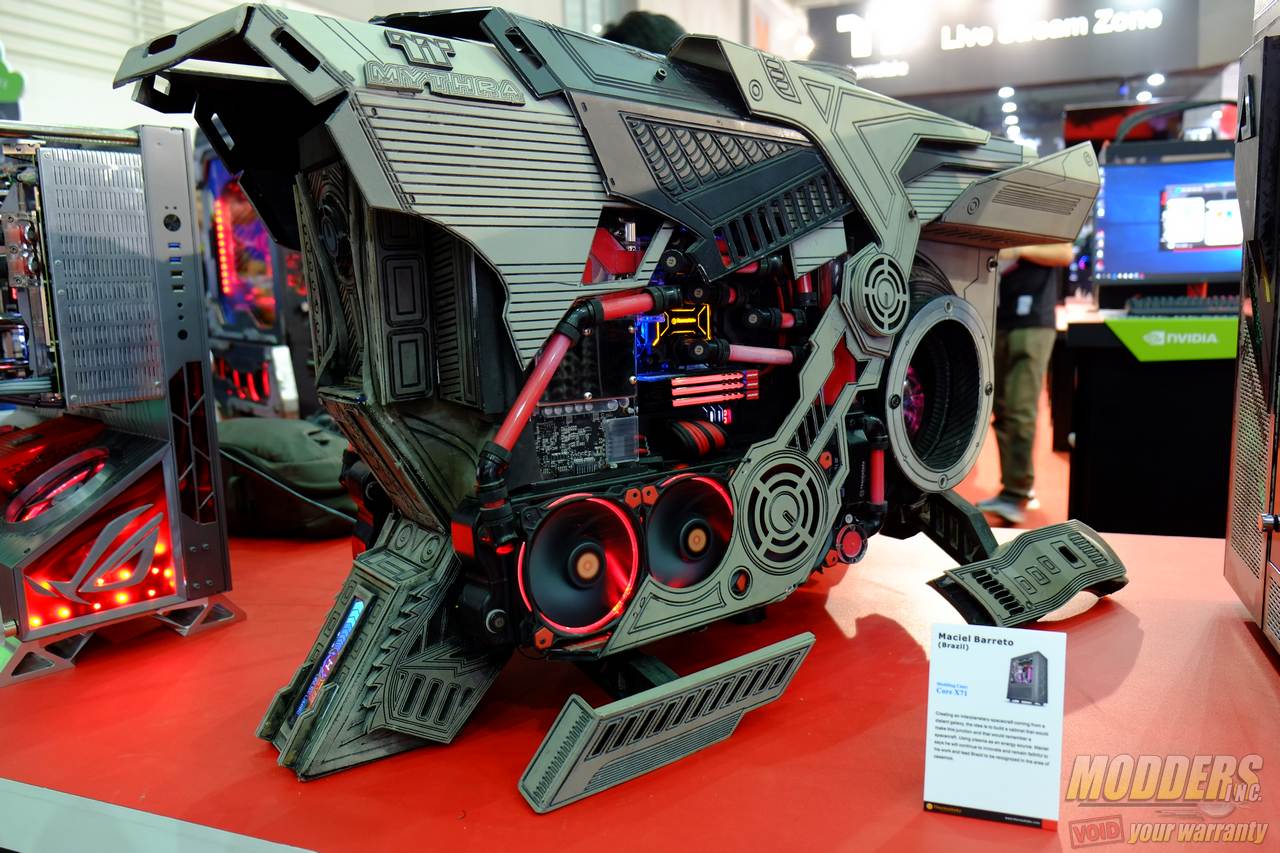 Death Race 2000 by Suchao Prowphong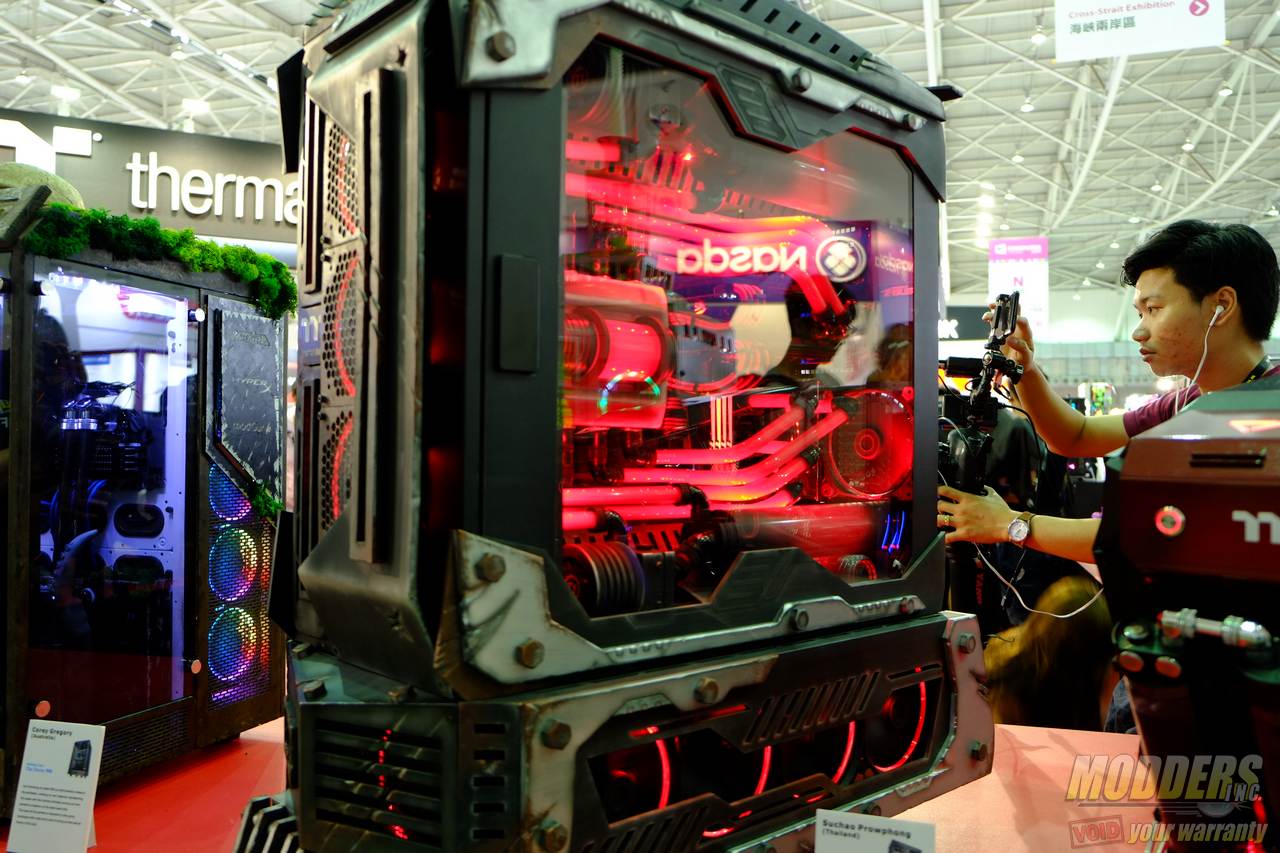 ROG Red Base by Siwasak Sirisomboon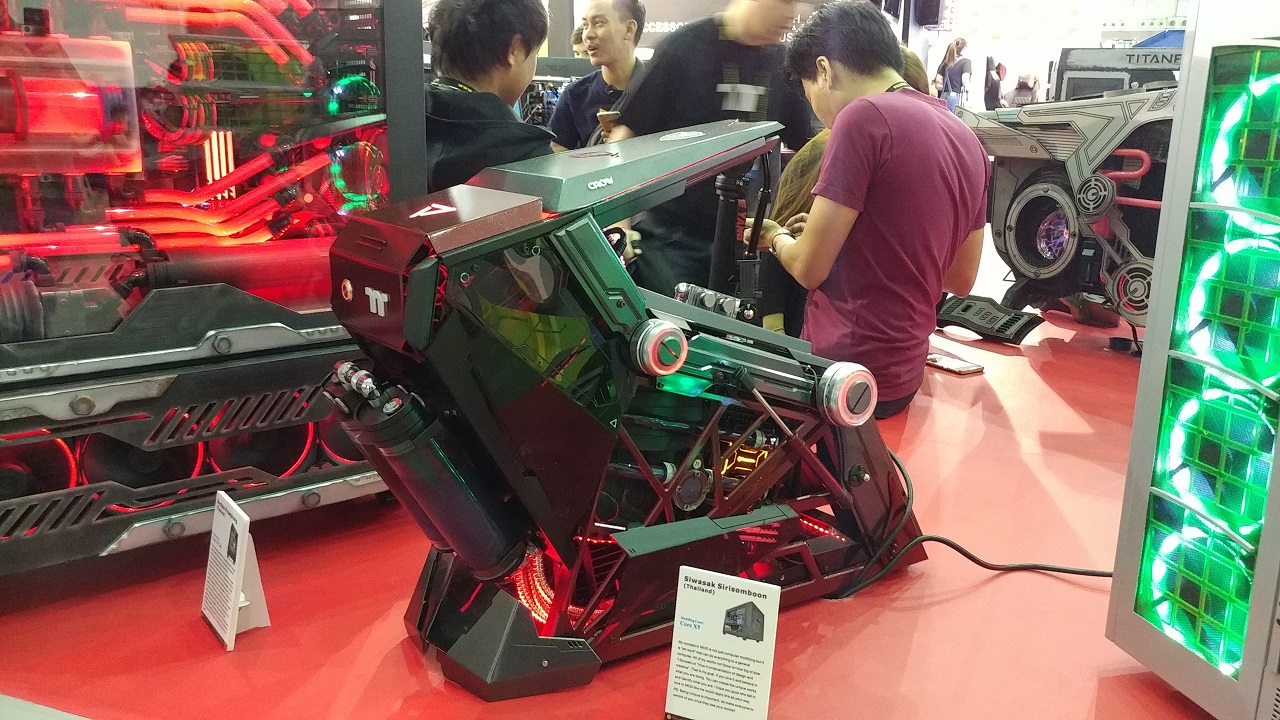 Tower 101 by Mike Peteryns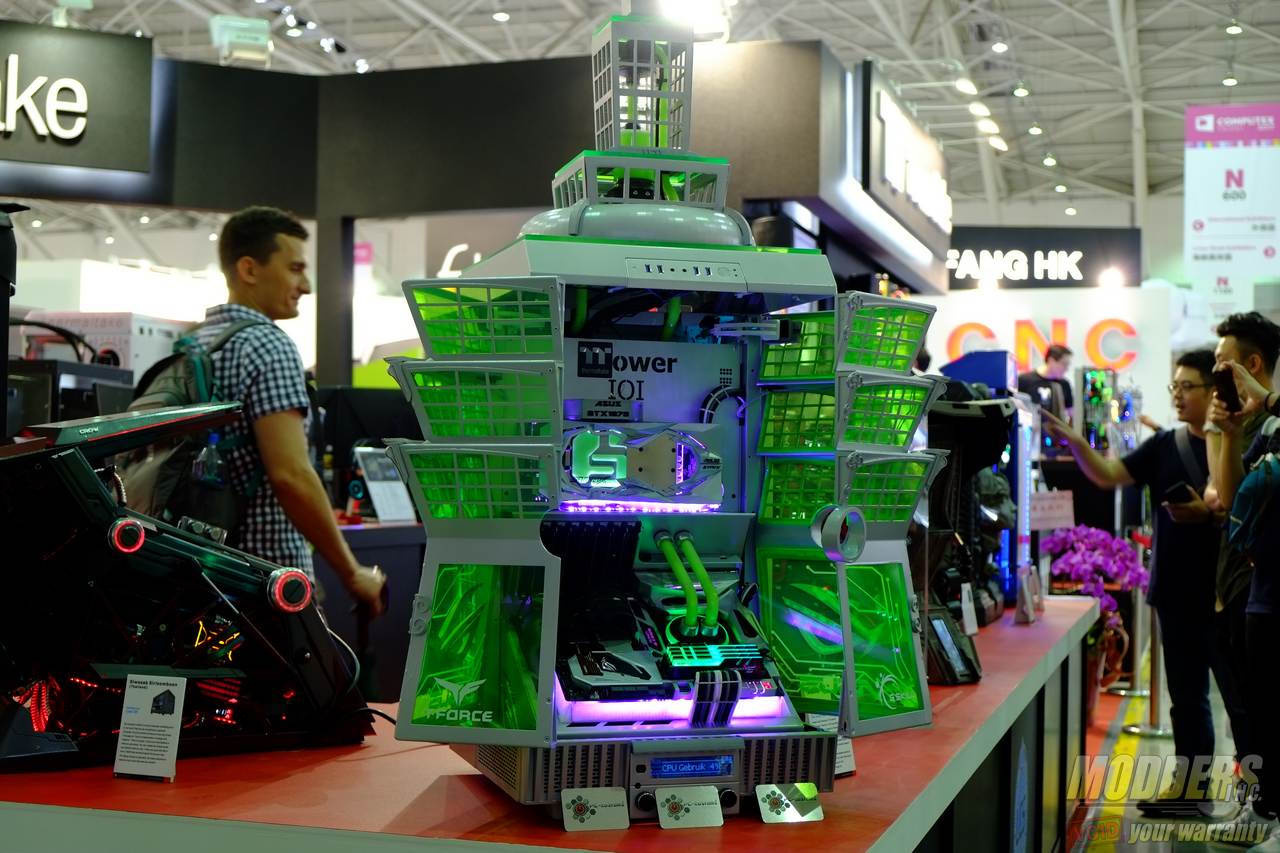 We hope you enjoyed the awesomeness of these case mods and the hard work the modders put into them.
Make sure that you check out the rest of Modders-Inc Computex coverage here.