Tt eSPORTS POSEIDON ZX mechanical gaming keyboard; a tenkeyless mechanical keyboard at a great price
Tt eSPORTS, the leading expert in professional e-Sports gaming peripherals is releasing the new POSEIDON ZX tenkeyless mechanical gaming keyboard. The POSEIDON ZX ditches the number pad area found in a standard full sized keyboard, to help reduce  length to 80% of a regular one. The POSEIDON ZX, as with all keyboards in the POSEIDON Z series, feature Tt eSPORTS Certified Mechanical switches.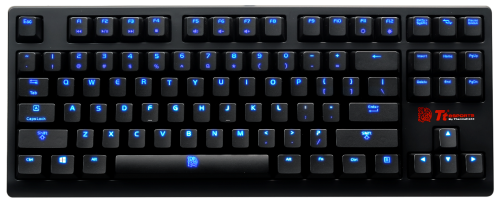 The POSEIDON ZX will come in Tt certified blue switches, with full LED backlighting, N-Key rollover via USB, dedicated key to disable windows key, accessible media keys, and adjustable brightness. It is fully plug-and-play, requiring no drivers and software. The tenkeyless form factor is especially useful for gamers who could benefit from the extra space for mouse usage, in both gaming setups and LAN environments. It's also easier to transport due to weight and size when compared to a full sized keyboard.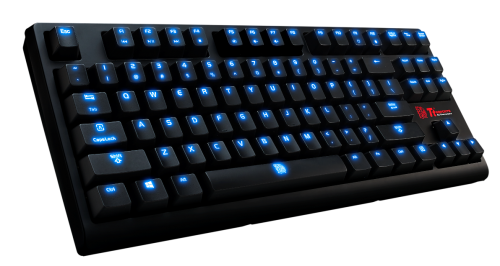 Tt eSPORTS spent two years testing various mechanical switches with its engineers and professional gamers. And eventually, we found the right one- with White-Ra, Team DK, Prime Team, as well as our other sponsored teams, and our keyboard engineers all agreeing unanimously. The first keyboard to offer these switches in mechanical blue & brown switch options was the POSEIDON Z Illuminated, and now Tt eSPORTS brings it to consumers in the POSEIDON ZX. The POSEIDON ZX offers users a budget friendly full featured mechanical gaming keyboard that could both be the perfect choice for a first time mechanical keyboard user as well as a mechanical keyboard enthusiast.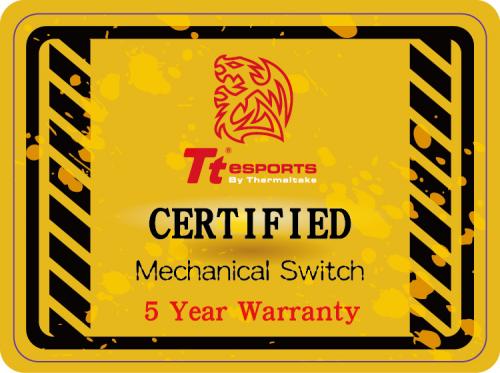 The testing process for these mechanical switches was an arduous one, but these switches passed and we believe in them so much that Tt eSPORTS is now offering the world's first 5 year warranty for a mechanical gaming keyboard across the whole POSEIDON Z line which features the Tt certified switches.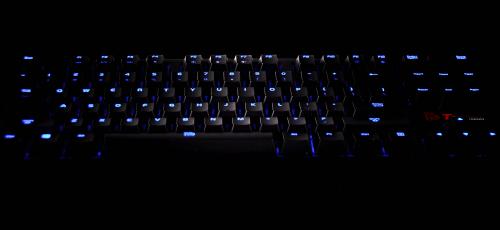 The POSEIDON ZX with Tt eSPORTS Certified Mechanical blue switches MSRP is USD $74.99, will go on sale in the USA, Taiwan, and China starting July, and rolls out to select regions after that. Please kindly refer to your local stores for information regarding its availability.
For more information on the Tt eSPORTS POSEIDON ZX mechanical gaming keyboard:
http://ttesports.com/productPage.aspx?p=143