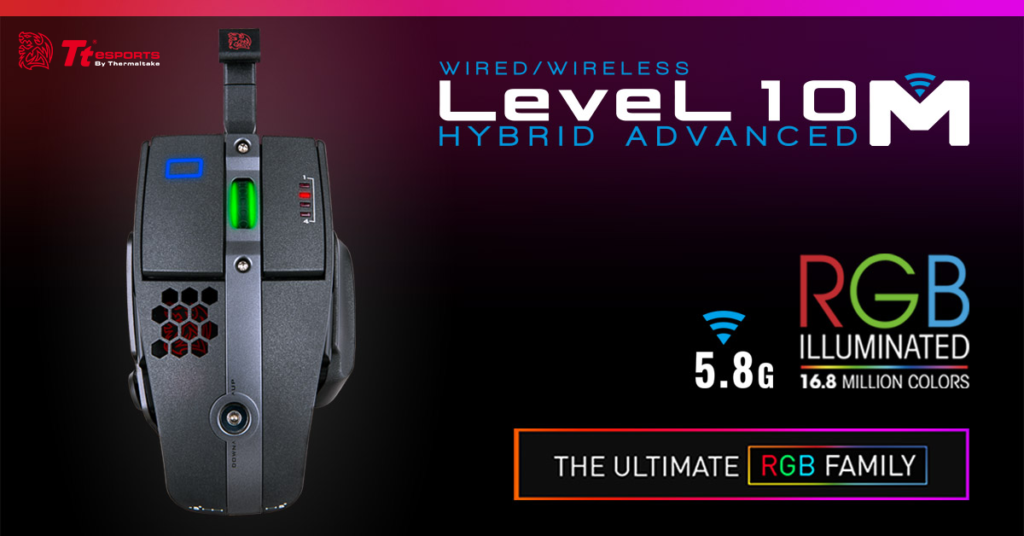 Tt eSPORTS is announcing the release of the Level 10 M Hybrid Advanced, a unique gaming mouse with dual mode operation. This means it can be used in wired mode as a regular mouse, or it can operate unplugged wirelessly. The Tt eSPORTS Level 10 M Hybrid is based on the previous award-winning design of the Level 10 M having a comfortable yet unique styled body. The new Level 10 M Hybrid Advanced is further refreshed from the BMW-DesignWorks USA 2012 original with an updated 16,000 DPI max sensor and RGB LED lighting.
More Features, Lower Price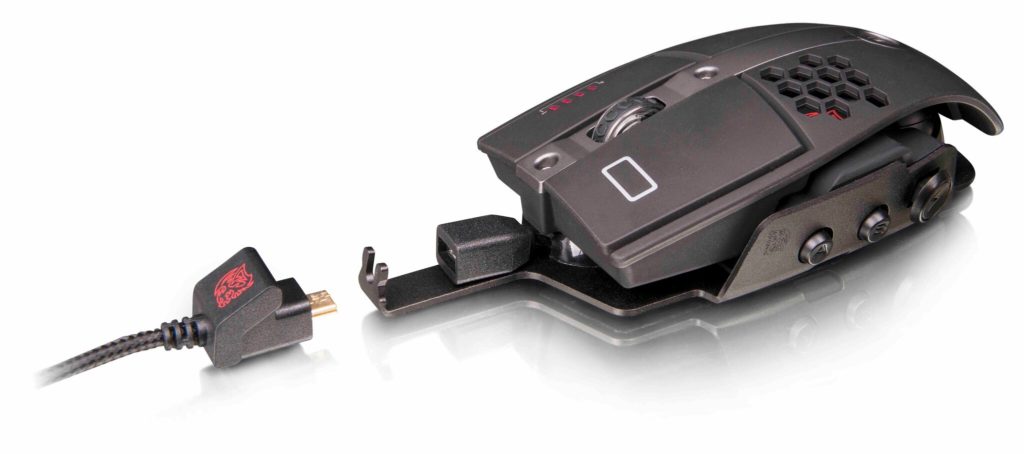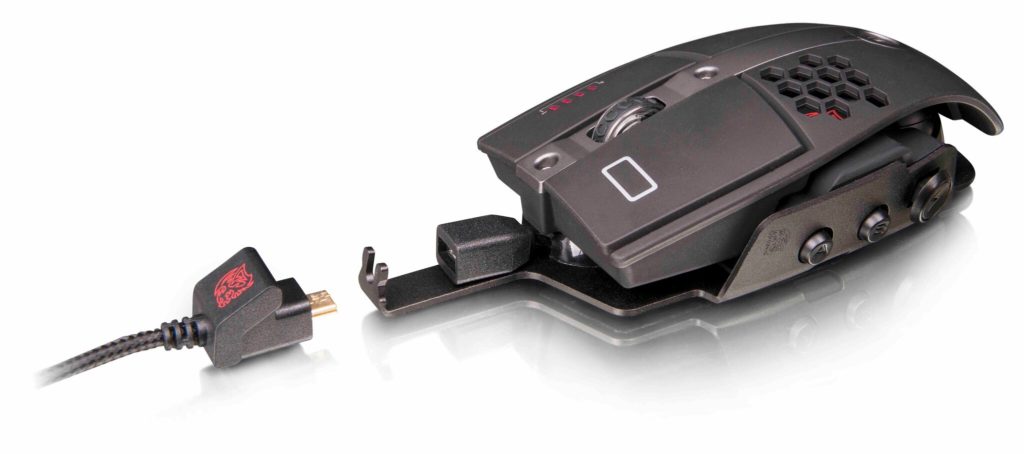 This seems to be a recurring theme with many of Tt eSPORTS' refreshed models. Which is good news for many users. The previous Level 10 M Hybrid mouse retails for $109.99 originally. However, the new Level 10 M Hybrid Advanced retails for $89.99 while having more features.
It operates wirelessly via the 5.8GHz wireless band, which is less populated than the 2.4GHz band typically used. This ensures that the wireless operation remains smooth. A single charage lasts up to 15 hours of gameplay.  Additionally, users can choose up to 16.8 million RGB LED colors on two separate zones. This also includes behaviour adjustment such as static, pulse or spectrum effects.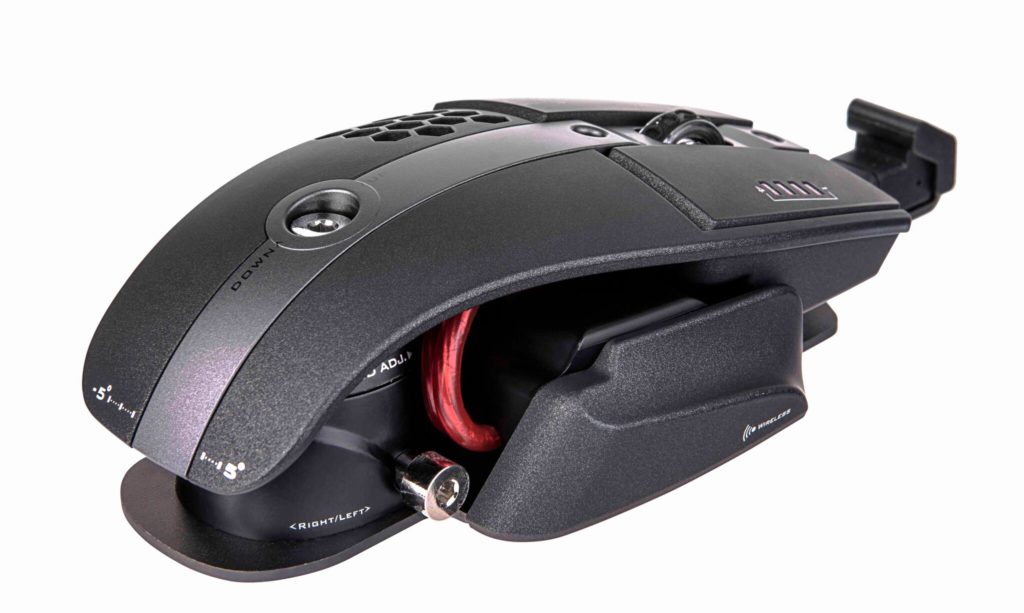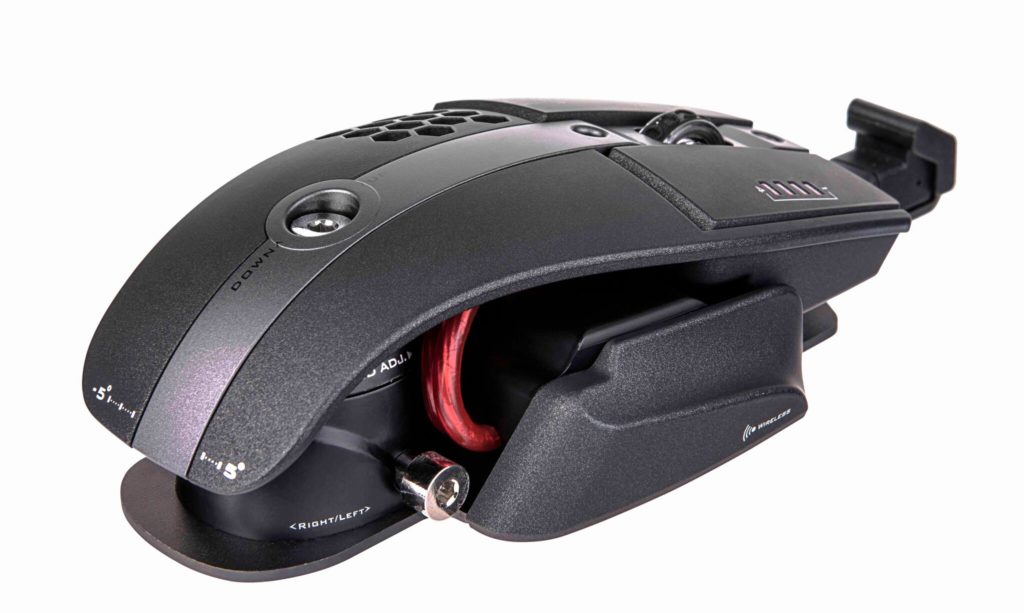 Underneath the Tt eSPORTS Level 10 M Hybrid Advanced is still a solid mouse of course, having long-life Omron microswitches for the mains and on-the-fly DPI switching. It also includes a 32bit ARM controller inside so that the settings are stored and recalled faster. Additionally, this also lets users customize six buttons and save up to five profiles with macro settings.
Level 10 M Hybrid Advanced Gaming Mouse Video