« Intro
|
Page 3 »
Tt eSports Ventus Packaging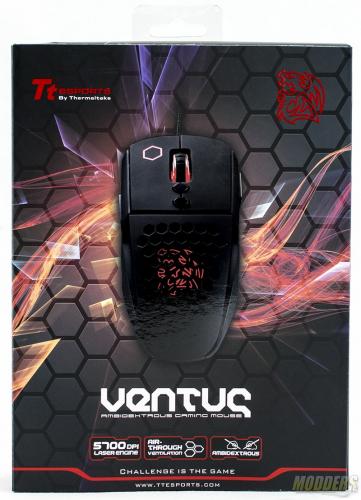 In typical Tt eSports fashion, the Ventus' packing is adorned with catchy, colorful  graphics. The front of the box features a large and clear image of the mouse housed inside. This gives the consumer a clear view of what they will be purchasing. A little bit of information is included on the front of the box.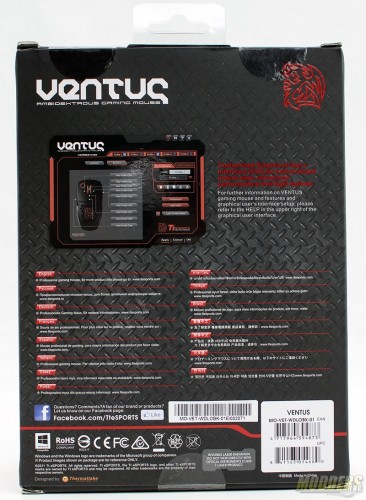 However, the back of the box features even more information. The information presented on both sides of the box should give the consumer enough information and help figure out if the Ventus is right for them.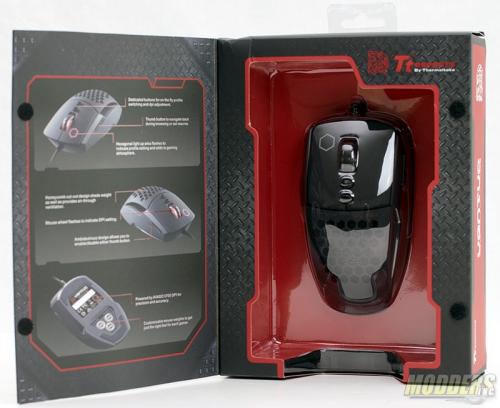 Opening the flap on the front of the box gives additional information on the mouse. The mouse is clearly visible through the plastic casing and you can even put your hand on the mouse to see if it is the right size for your hand. The bottom of the box features a relief for your wrist so that you can get a feel for the mouse without taking it out of the box.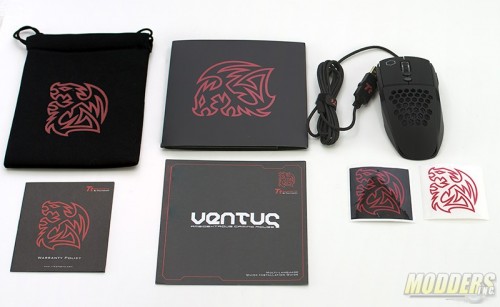 Included in the box for the Ventus is a soft velvet bag to carry the mouse around and keep it safe from scratches and dings,  Tt eSportt's warranty policy, a quick installation manual, and a couple of Tt eSport's dragon stickers.