« Page 2
|
Page 4 »
Ventus Overview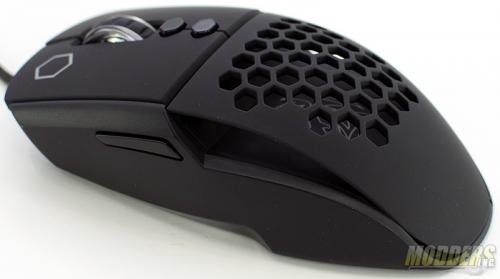 To start off, we will take a look at the "typical" right handed view. The left side of the mouse features one side button. Five buttons are located up top, with the scroll wheel adding the fifth button. Notice too, the body of the Ventus is not completely solid. The back half of the mouse actually drops down with a vented curved cover. This is done to help keep your hand cool while gaming.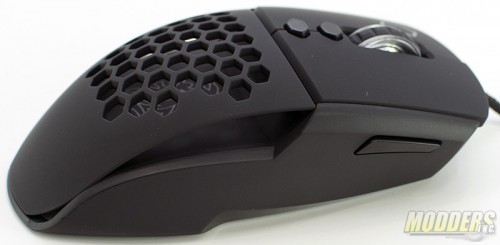 The right side of the Ventus is the same. Being an ambidextrous mouse this should be expected.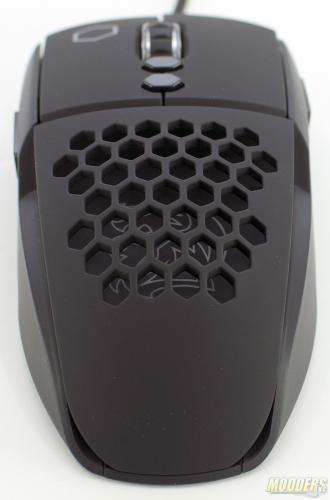 The back of the mouse features the honey-comb style cutouts. This is a passive cooling technique helps to relieve hand sweat.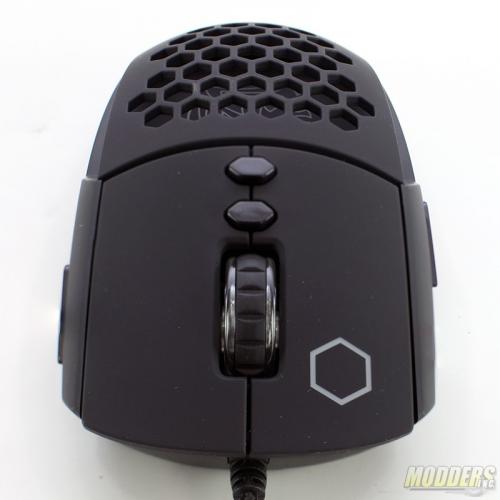 Up front on the Ventus there are two large buttons for standard right and left mouse click. The scroll wheel features a toothed rubber strip to make sure that the movement of the wheel is registered. Two additional buttons are located just below the scroll wheel. The Ventus contains Omron switches for increased durability and they give a great feel when in use.
Under the Ventus is the Avago laser sensor. The sensor can be configured with a maximum of 5700 DPI. Large pads help ensure smooth mouse movement over the mouse pad.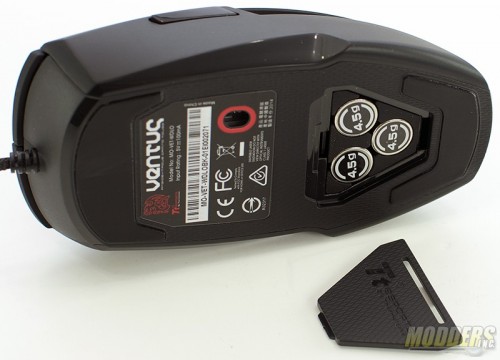 The Ventus weight can be adjusted using the weight system located at the bottom rear of the mouse. A total of three 4.5g weights are housed under the access door.