« Page 3
|
Page 5 »
Ventus Software
In order to fully utilize the Ventus, the software needs to be installed. A quick trip to the Tt eSports Ventus mouse page is all that is needed to download the software. After I installed the software and plugged the mouse in, a notification window popped up letting me know the firmware for my mouse was out of date and needed to be updated. It took less than a minute to update the firmware.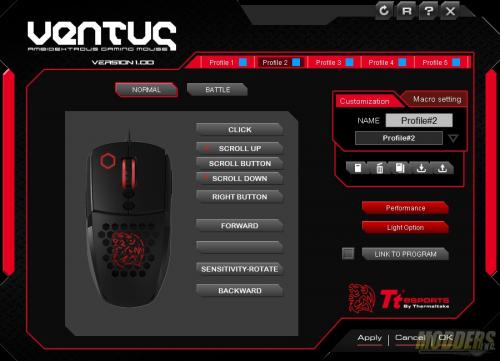 Every button on the Ventus can be customized. They can be programmed as standard mouse functions, keyboard combination functions, disabled, or can be used to call up a macro. Five profiles are available for use and can be switched on the fly.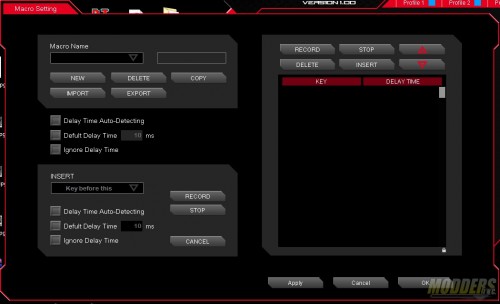 In the Macro menu, macros can be created, edited or deleted. In all my time gaming, I have only used macros a hand full of times. With seven buttons available in each of the five profiles, a total of 35 macros can be created.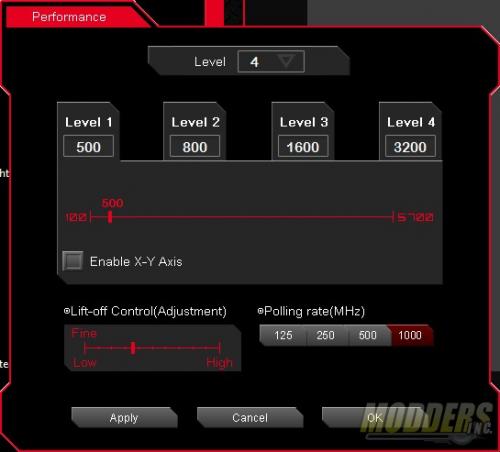 In the performance menu is where I tend to spend most of my time when I get a new mouse. The DPI and polling rates can be adjusted here. There are four different levels available for on the fly adjustment. You set the DPI for each level and can call up each level by programming a button on the mouse. Lift off control adjustment is here as well. I have a small desk with large screens and in most of my daily work I keep the DPI somewhere between 400-800 DRI. This means that I lift my mouse and reset. In some applications when I lift the mouse, the cursor will move and this movement can be adjusted almost all the way out.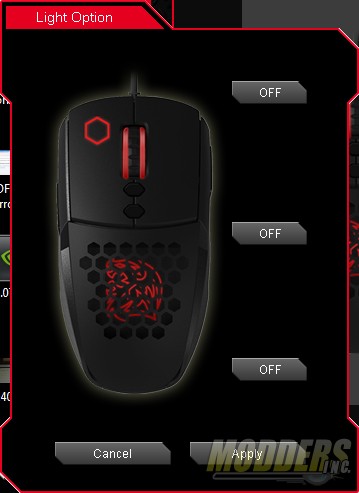 The last menu in the Ventus software is the lighting control. This is very simple, each of the three lights can be turned either on or off.