In Win is proud to announce that its unique S-Frame and D-Frame mini chassis have received the prestigious 2015 CES Innovation Awards. In addition, the existing black/red S-Frame will be joined by a new black/gold version, eschewing the limited edition status, to be unveiled at CES and available in 2015.
The S-Frame
The S-Frame is an open-air chassis constructed from two square meters of CNC cut, 4mm aluminum, which is then hand-bent 15 times into its unique shape; thus combining the most unconventional craftsmanship techniques to create impeccable artistry. The black backbone features red or gold anodized edges to draw the eye to its angles, while seamlessly showing the beautiful texture of its brushed hairline finish. The sides are made from 5mm tempered glass, continuing the premium materials theme and to give a clear view of the PC inside, while also adding a protective layer.
For further details see: http://www.inwin-style.com/en/goods.php?act=view&id=S-Frame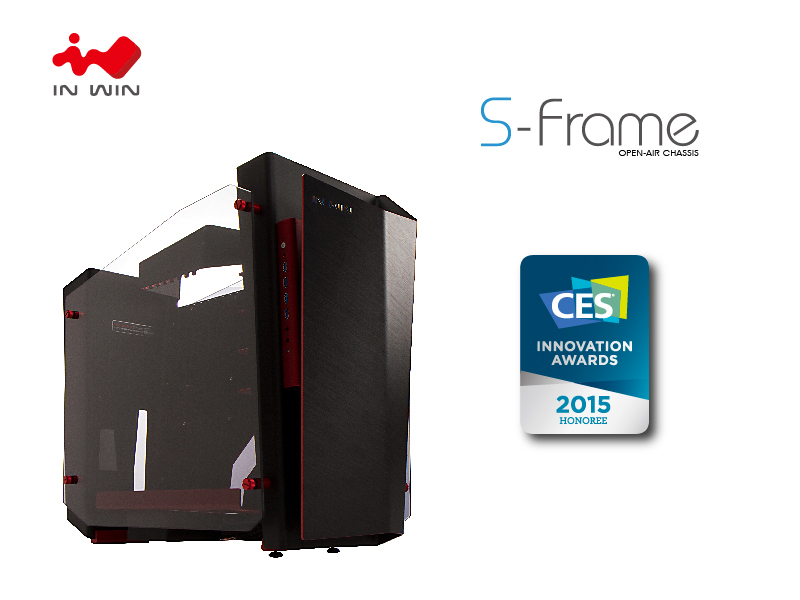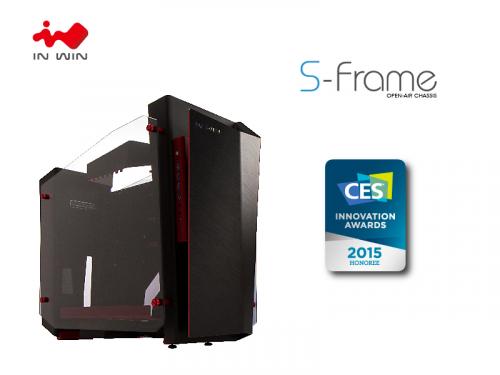 The D-Frame mini
The D-Frame Mini is built using a hand-welded 4mm aluminum construction technique, with 3mm tinted tempered glass side panels. The smaller 'mini' chassis has been designed specifically for mini-ITX PC systems. Its 16 shock-proof rubber stands and glass panels mounting inside the frame mean it can be placed on any side.
For further details see: http://www.inwin-style.com/en/goods.php?act=view&id=D-Frame%20mini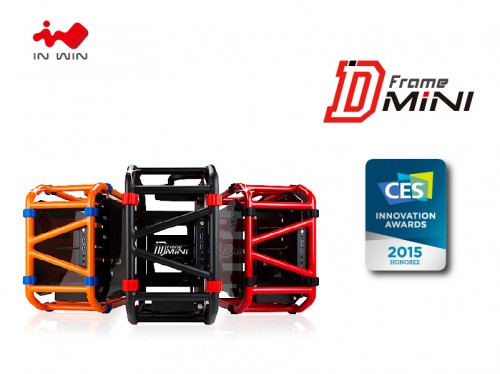 CES Booth Information
The In Win S-Frame and D-Frame mini will be on display at the In Win CES Booth # 21809 at the Las Vegas Convention Center, South Hall 1. The 2015 International CES Show will be held in Las Vegas, Nevada (USA) during January 6th-9th, 2015.