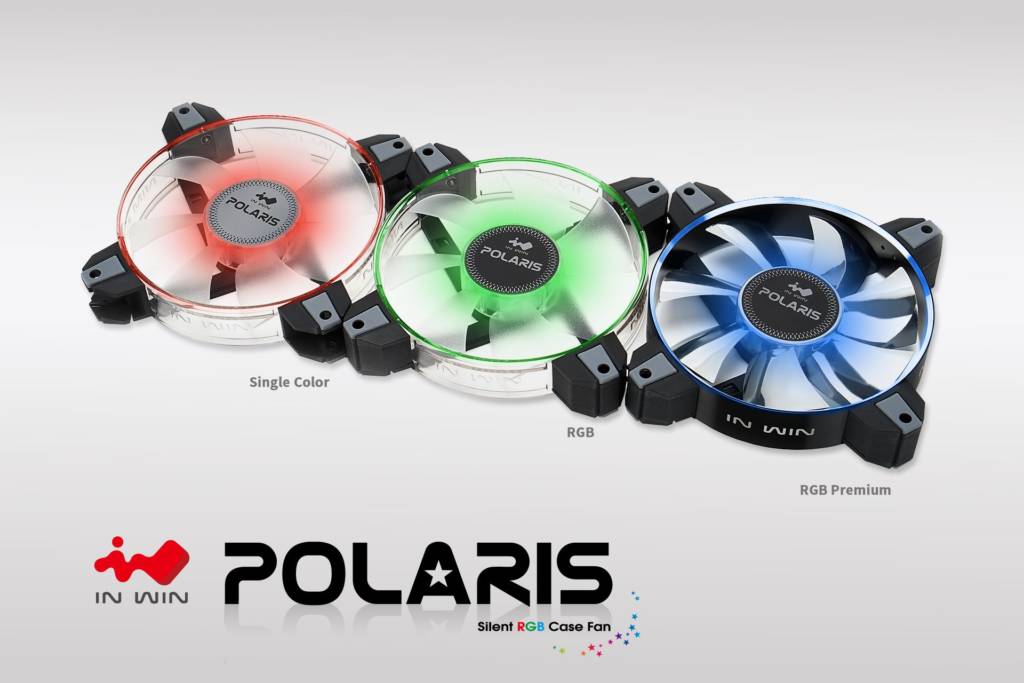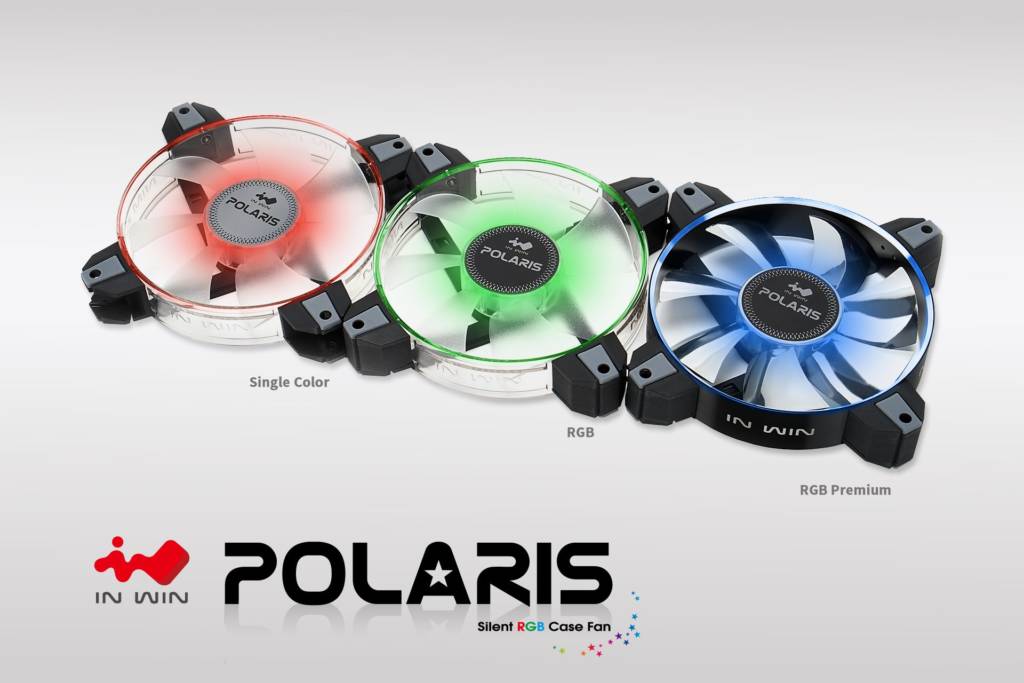 InWin may be a big name in case design, but they also offer some other interesting hardware. Their new Polaris Premium fan series in particular feature a unique design available in aluminium, and RGB variants designed for silent performance.
Polaris LED
Clocking in at only 20.2dB while producing 43.31 CFM, the Polaris fan is available in white, blue, green or red to match almost any system build. The center hub's embedded LED emanates through the clear fan blades producing a lovely looking fan when in operation.  This fan is available individually and comes with four mounting screws.
Polaris RGB
For those with a taste for RGB LEDs, the Polaris also comes in an RGB variant. It can be daisy chained and be kept in sync with most RGB-enabled motherboards. Like the standard Polaris fan, six RGB LEDs are on the center hub and illuminate the fan blades when working.  This fan comes in a single and a 2-pack variety. The 2-pack version comes with an RGB Y-cable, 4-pin header, 8x mounting screws, 8-8-pin long connecting wire, and 8-8-pin short connecting wire.
Polaris RGB Aluminium
For those who prefer a metal construction can opt for the Polaris RGB Aluminium version, with sturdier aluminium housing. It has the same features as the Polaris RGB but is of higher quality. Similar to the Polaris RGB, it is also available in a single and 2-pack variant.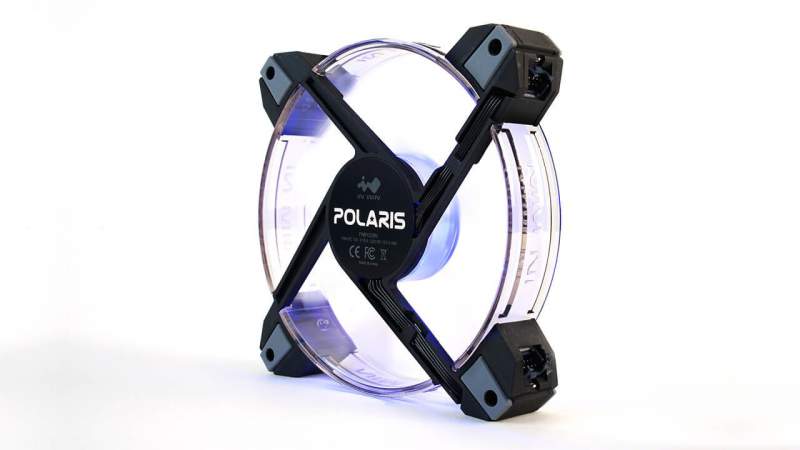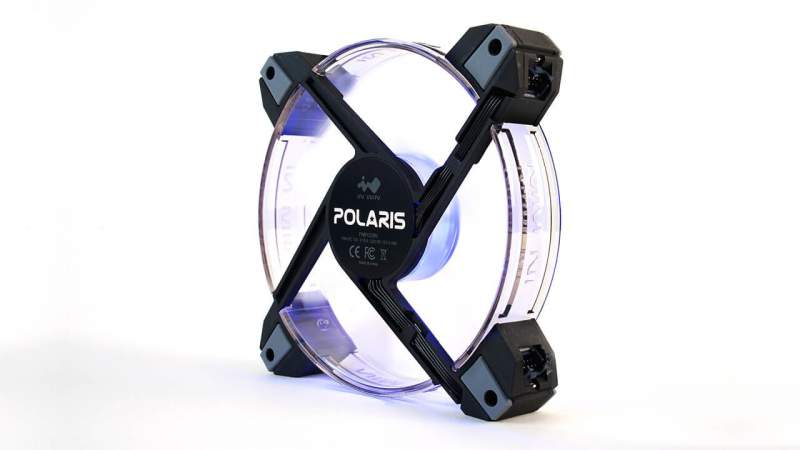 Pricing and Availability
The In Win RGB Polaris case fans will be released at the end of September on the InWin online store. The Twin pack will have an MSRP of $39, while the single pack will cost $20.