PC Mouse
XFX ~ Warpad Review and Video for Modders~Inc.
XFX – WARPAD gaming mouse pad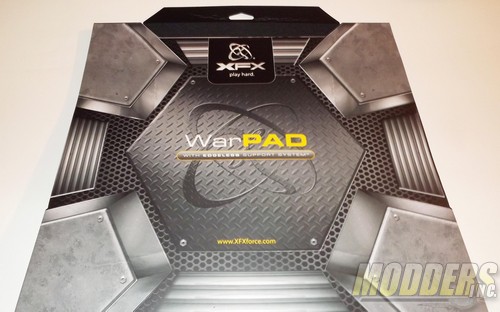 XFX ~ WARPAD Gamer mouse Pad
[highlight]Unboxing review Video:
Modders-Inc. and Crisp Brand Agency team up to present to you the XFX – WARPAD.
XFX is known for gaming video cards and power supplies. This Patented Gamers Warpad was first introduced at the 2013 Computex in Taipei. This is XFX's mouse pad introduction. And what way to enter the mousepad market than with a pad targeting the game enthusiasts category and adding innovation at the same time.
The XFX WarPad was designed with a innovative clamp on edge that overlaps the edge eliminating hand and wrist burn and keeping the pad from movement no matter how aggressive the movements are. No more discomfort, burn or aching hand/wrist from the tables edge. The WarPads large playing surface edge clamping, no movement and highly tactile surface leads to a better edge gaming experience. Create a gaming advantage take a closer look at what the WarPad has to offer.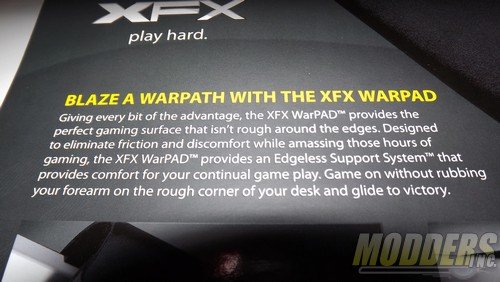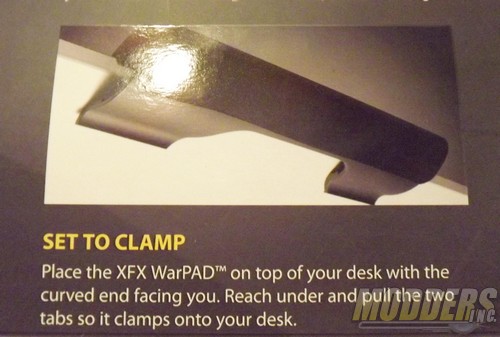 Innovation in mousepad technology.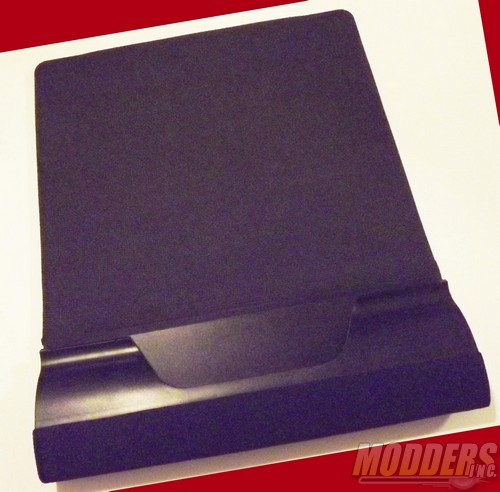 Underside has the patented edge clamp feature.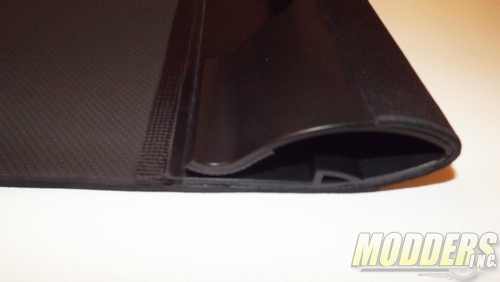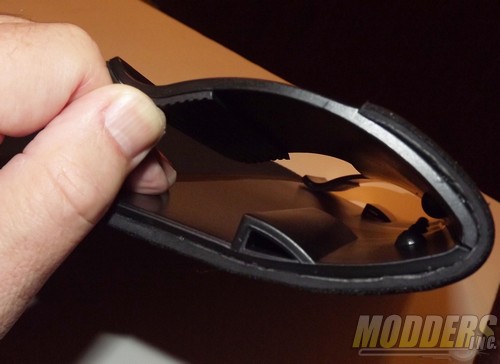 Clamping on edges as thick as 2 inches.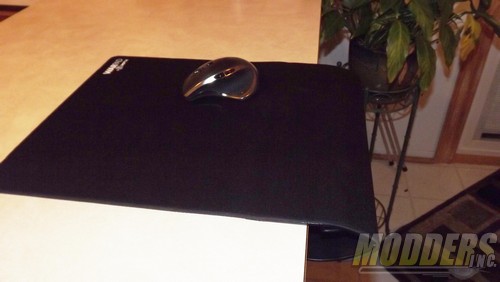 No more wrist/hand burn and take the fatigue out of your gaming experience.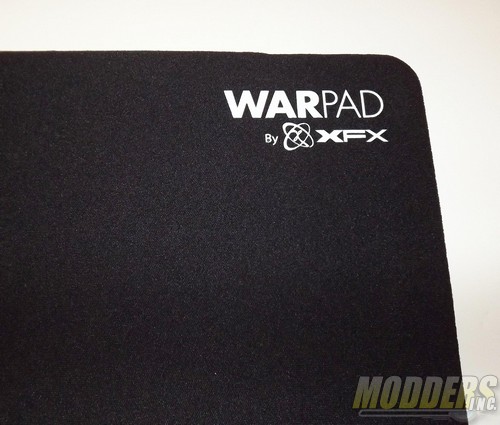 Upper right corner with the XFX Logo and product name WARPAD.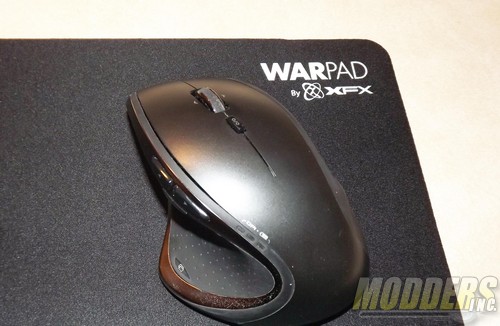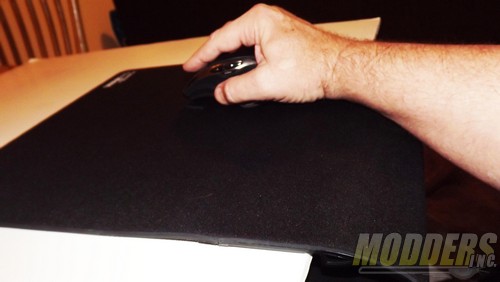 Over the edge support and comfort is a feature you'll appreciate right from the first engagement in your gaming experience.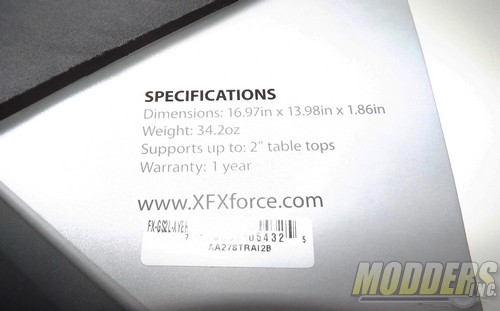 16.7 inches tall, 13.98 inches wide and 1.86 inches thick at the clamp end clamping onto edges up to 2 inches thick.
34.2 oz weight with a 1 year warranty.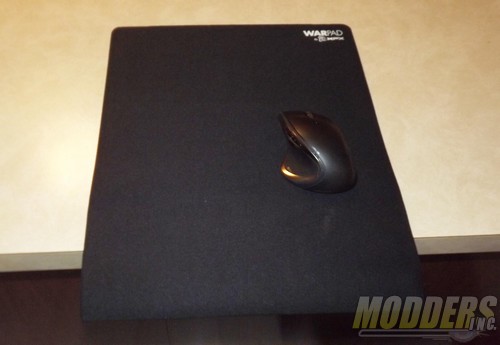 Smooth highly tactile surface material bonded to a non-slip rubberized underside material giving a no slide no slip grabbing traction.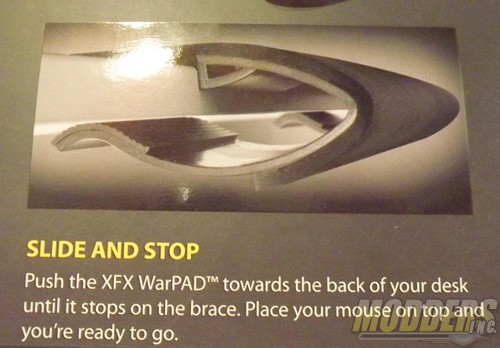 With the WARPAD you get a definite advantage, comfort and tireless sessions for a superior gaming experience.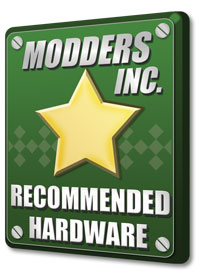 Thumbs Up for this product the XFX – WARPAD.