PC Mouse
XSOUL XM8 Predator Gaming Mouse Review
Closer Look and Disassembly »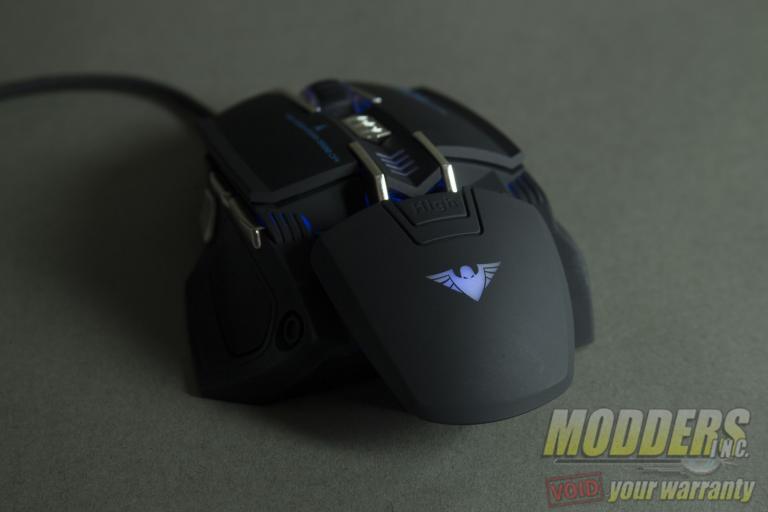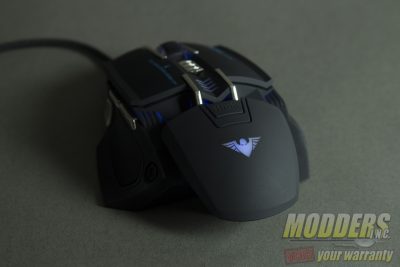 Gaming peripherals such as mice, keyboards and headsets have certainly come a long way. Once a simple tool to enhance you comfort during those long gaming sessions, have become weapons of the cyber athlete. Every player has their preferred brand, and every year those brands evolve to suit the needs of the current meta. XSoul recently joined the peripheral market with their XM8 Predator gaming mouse to join their line of quadcopter propellers and gaming surface products.
The XM8 at first glance reminds me of the classic Mad Catz R.A.T and more recent Razer Ouroboros mice. Two mice I have used in the past and greatly enjoyed, especially during those long gaming sessions where homework was neglected. XSoul has taken features from the R.A.T and Ouroboros but offered them in a package at half the price. Currently XSoul products are online available through an amazon online store, and I found that most products were available on prime and came with heavy discounts. Despite the heavy discounts the XM8 does feature seven programmable buttons, which can be set using the included software and has a color coding system to help users identify the various DPI settings.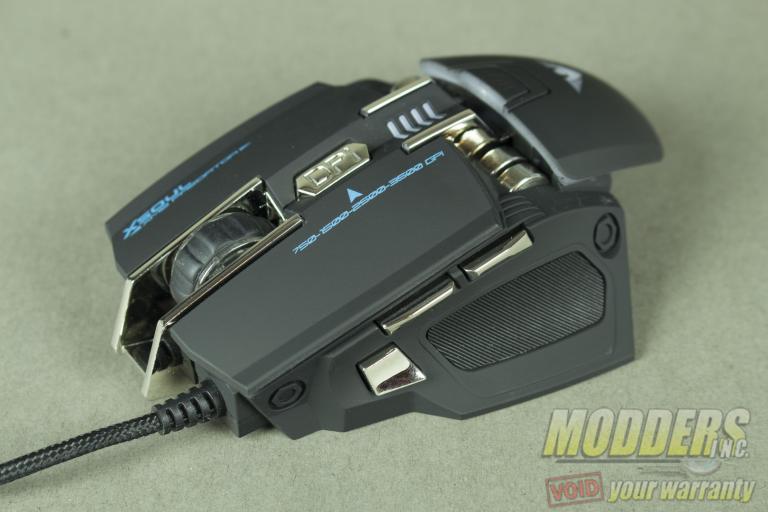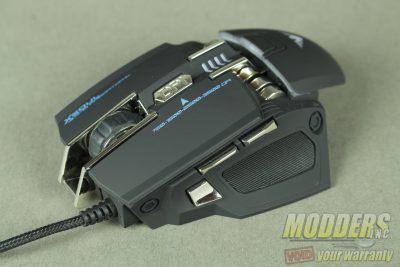 The XM8 packaging came as a surprise, normally gaming mice come in a very elaborate package with a fold out panel to show the user the product. The XM8 however came in a small box about the same size as the mouse itself. The external packaging is made from heavy duty card stock and is well fitted to the internal box. My only two gripe about this is the flat black packaging is prone to scuffing and I wish there was some sort of illustration of the product on the packaging. Instead the packaging is simply clad in the XSoul logo, XSoul "for the game" and on the back some operating system compatibility information.
Upon opening the internal packaging, users are greeted with the XM8 inside fabric drawstring pouch, with a braided USB cable that has been neatly bound by a Velcro tie wrap. Once the mouse has been removed from the packaging, the micro install CD, XM8 Predator user manual and low profile palm rest can be found.
Specifications:
Gaming Mouse XM8 Specifications:
Size: 127 x 86.36 x 38.1mm
 Weight: 0.353lb
Customize DPI Switch: default 750/1500/2500/3500 DPI, can set 4 speeds from 250/500/750/1000/1250/1500/1750/2000/2500/3000/3500/4000 DPI
FPS: 6666
Acceleration: 23G
Polling rate: 1000Hz
Switch Life:800 million times
Wheel Life: 120 million times
Buttons: 7
Cable length: 59.0±0.4inch (5*10core copper) braided fiber cable with anti-interference magnet ring
Interface: USB
Tracking System: Optical
Optical type: Infrared wave
Working Voltage/Current: 5V/100mA