« Intro | Page 3 »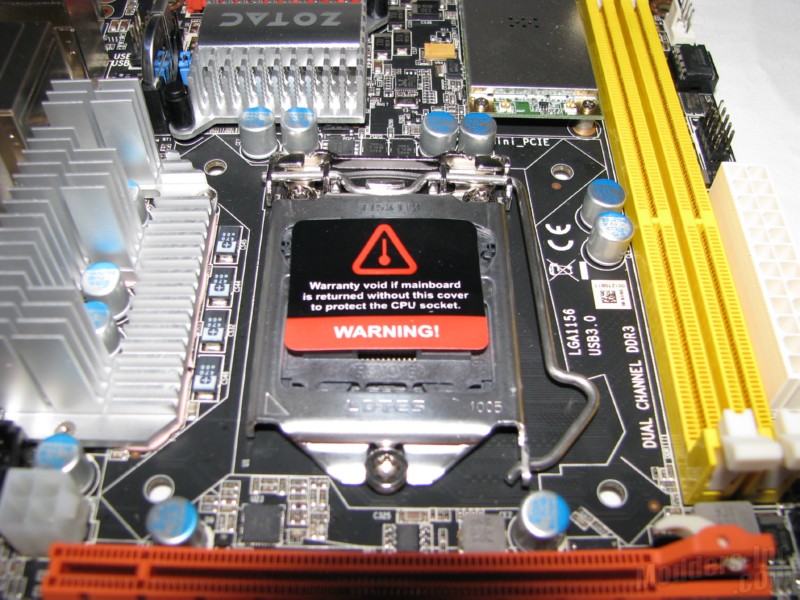 Looking at the LGA1156 socket, we can see right off that it's positioned rather close to the DDR3 slots, and the PCI-e x16 slot. This is likely going to limit what CPU coolers can be utilized with this board.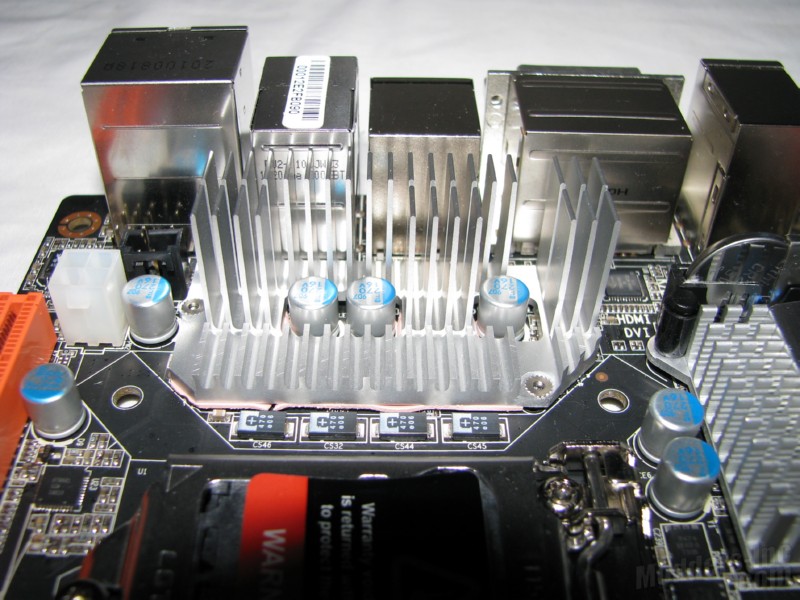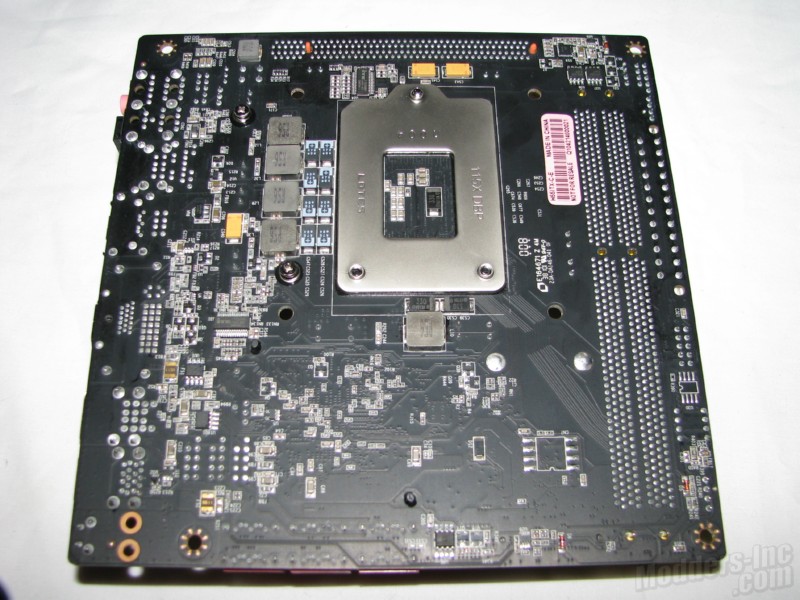 Between the LGA1156 socket and the rear I/O panel we have a heatsink to help cool the VRM area. Looking at the backside of the motherboard, just to the left of the CPU area we see that they have some larger components sticking out there.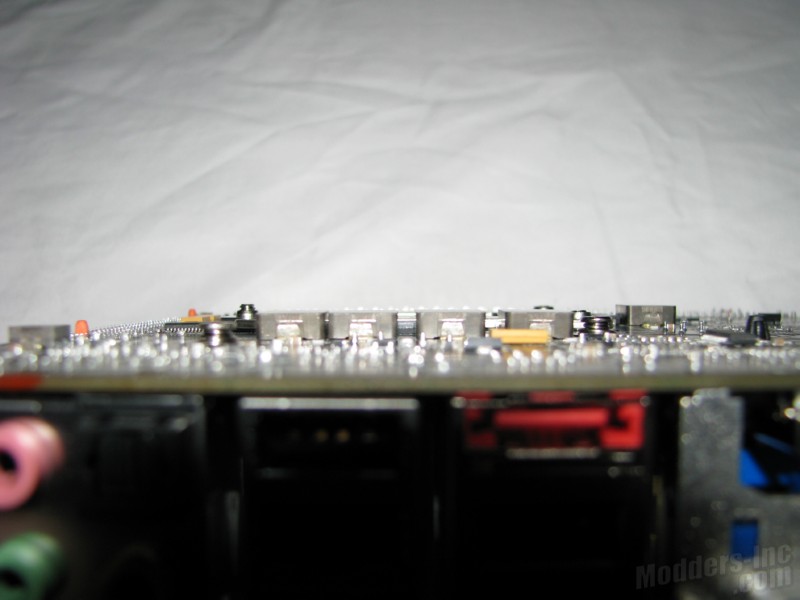 This could potentially cause problems with installing some aftermarket coolers as well. If the cooler utilizes a retaining bracket for mounting, you will want to check to see if it clears this area before installation.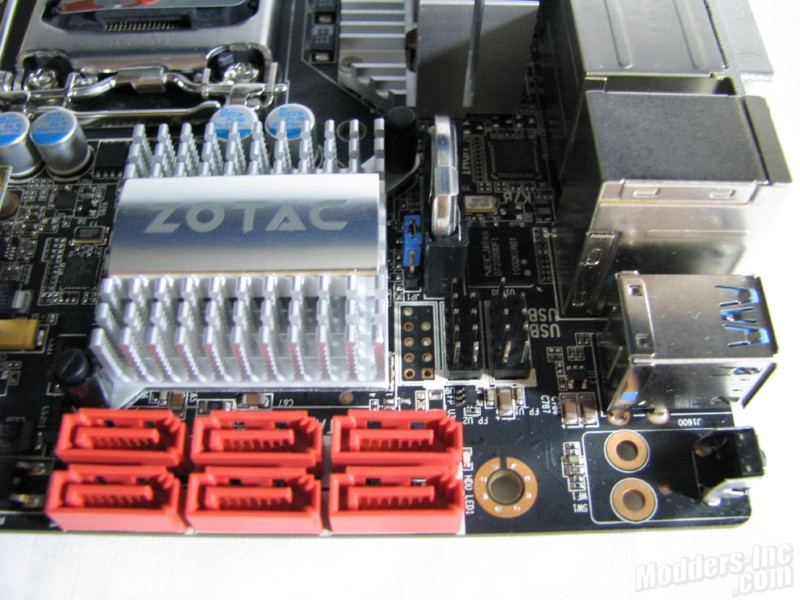 Located at the lower right in this picture are two mounting holes for the WiFi antenna bracket. To the left and up a little you will find two USB headers, the CMOS battery and the CMOS jumper. We also see we have six SATA connectors located just below the South Bridge heatsink.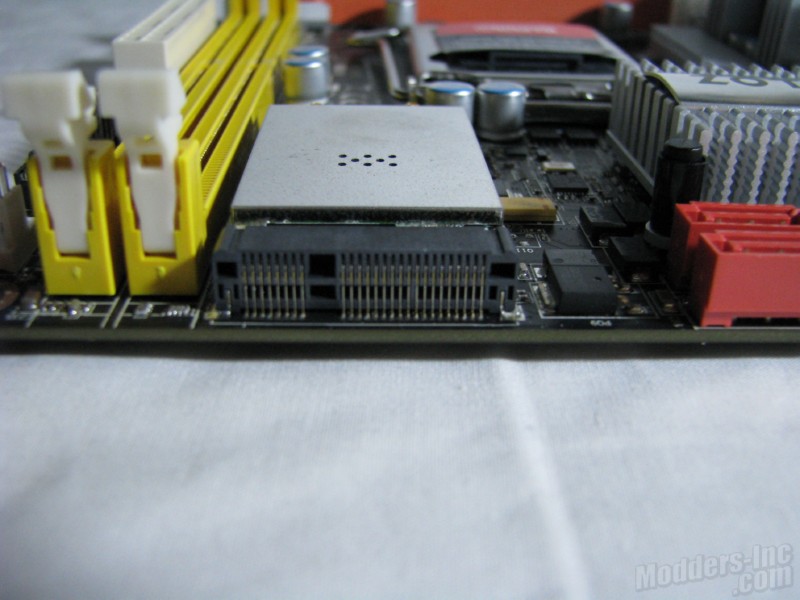 This is our mini PCI Express slot that comes with the 802.11n WiFi adapter pre-installed. All you have to do is mount the antenna bracket, make the connections to the rear of this adapter (they are a little tough to get to pop on).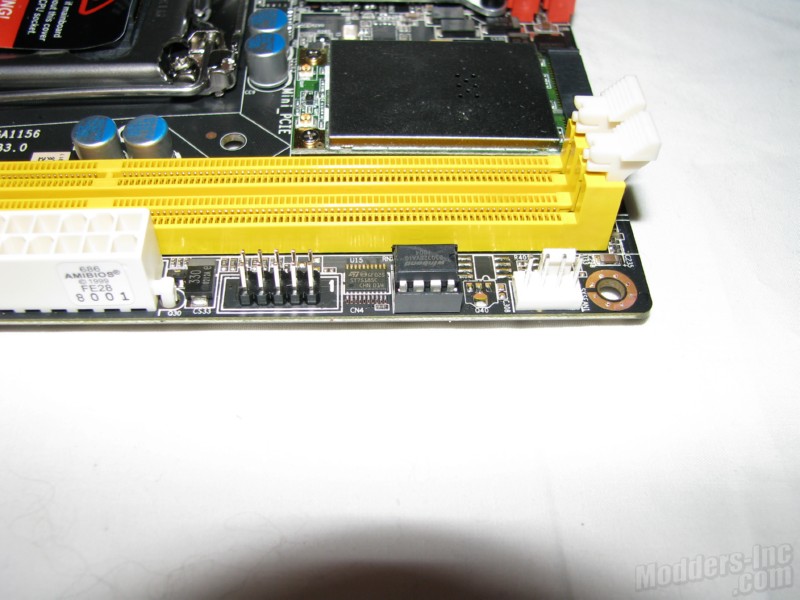 Located towards the corner is a System Fan header. To the right of the main ATX 24-pin connector is a COM header. Just behind this we have the two DDR3 DIMM sockets that support up to 8GB of DDR3 1066/1333 MHz memory.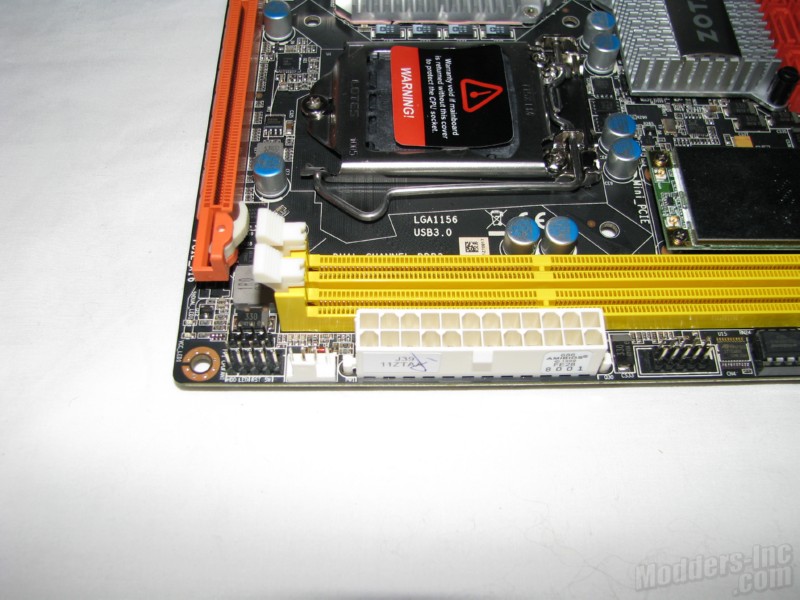 To the left of the ATX 24-pin connector we have the CPU Fan header followed by the front panel header. The speaker header is directly behind the front panel header.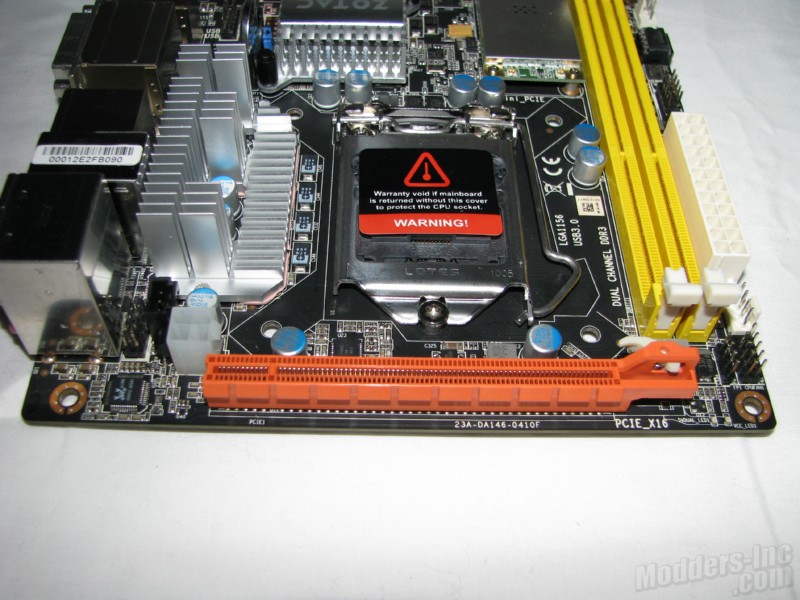 Here we have the PCI Express x16 slot, with the 4-pin ATX 12V power connector. To the left of that we have the SPDIF-Output header, followed by the front panel audio header.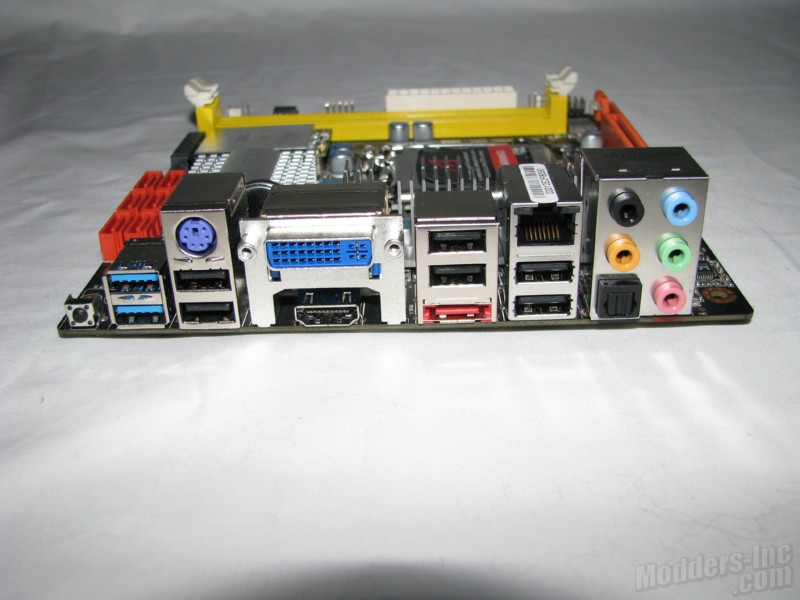 Looking at the I/O ports we have from left to right; the clear CMOS button (remember the WiFi antennas will be above this once installed), two USB 3.0 ports (blue), two USB 2.0 ports, PS/2 Keyboard port, HDMI port, DVI port, eSATA port, four more USB 2.0 ports, Gigabit LAN port, and the 7.1 Channel Analog speaker output with optical S/PDIF output.