« Page 2 | Page 4 »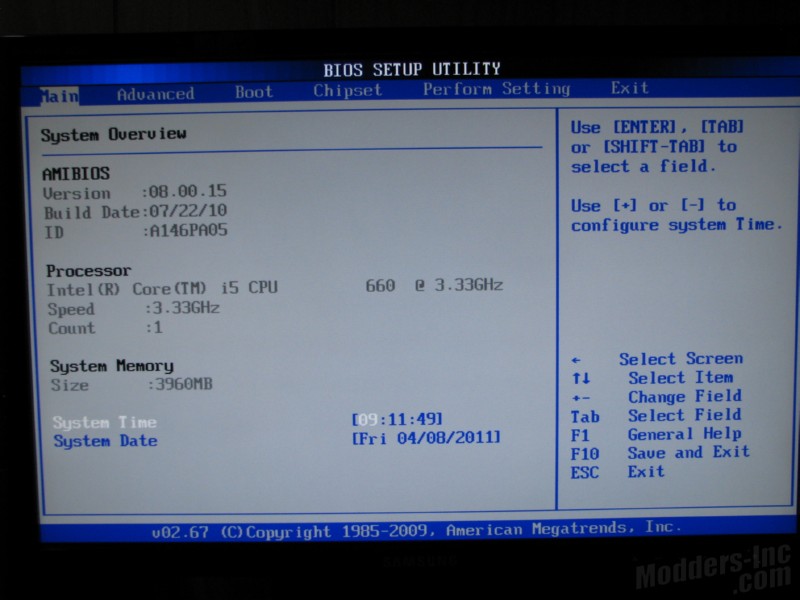 With the Zotac H55ITX-C-E being a compact ITX based board, one would certainly assume that the BIOS is going to reflect that by being limited in areas. White it is restricted a bit in areas, it does offer some overclocking potential. Just remember it's not as full featured as the full size ATX boards, and doesn't have the capabilities to do massive voltage tweaks.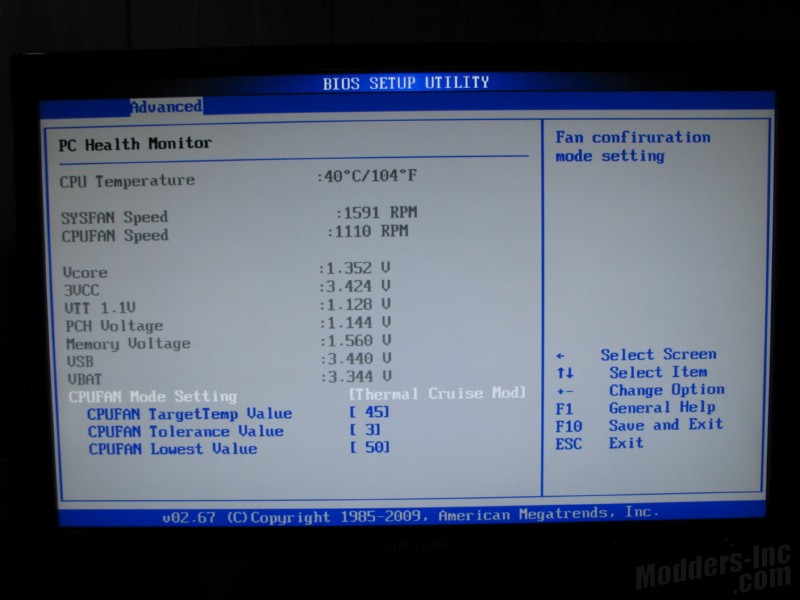 Here we have the PC Health Monitor information along with the fan control options.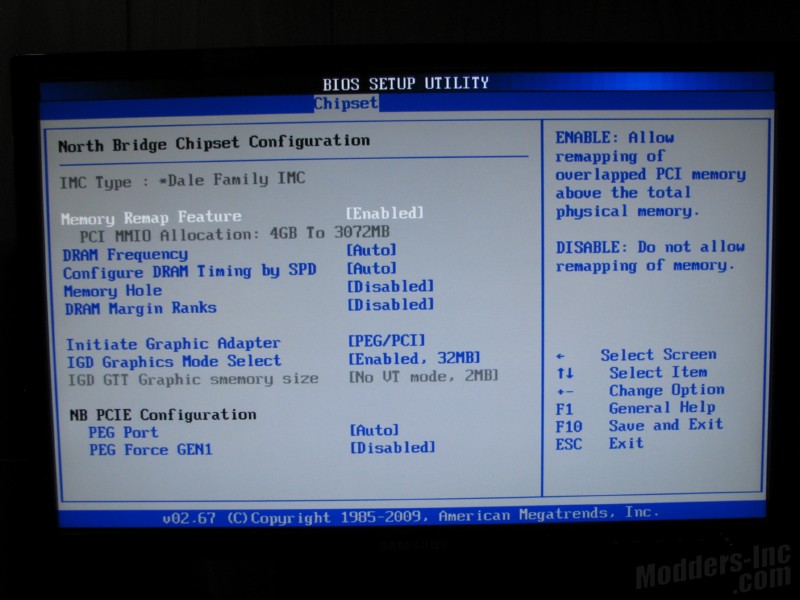 Above we see the available options for the North Bridge chipset configuration.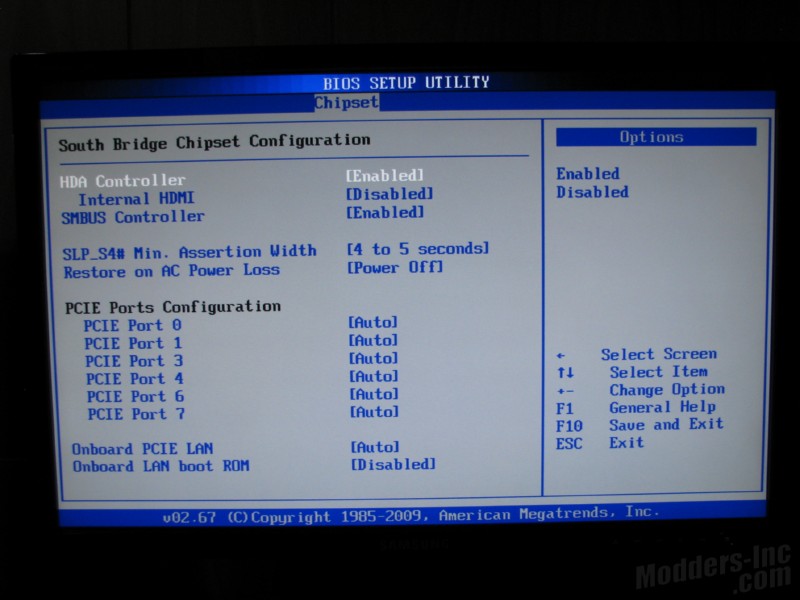 And here are the South Bridge chipset options.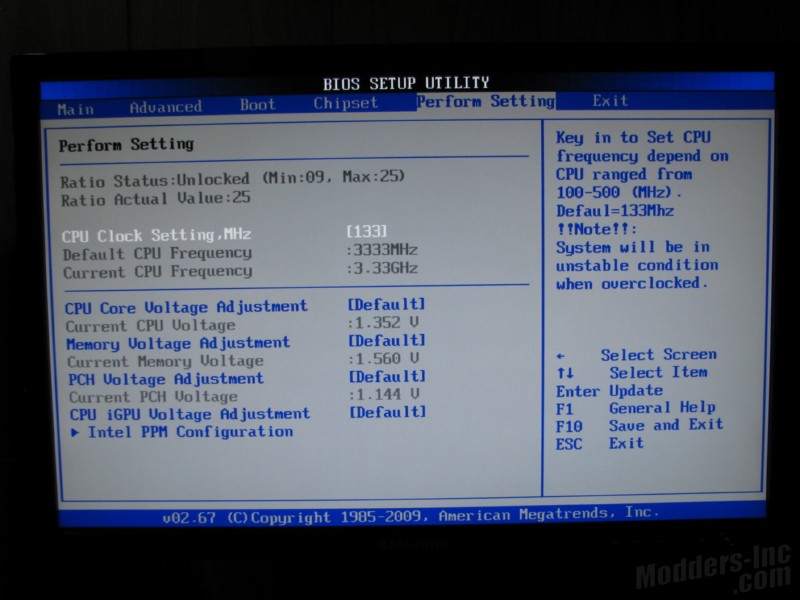 Here we have the Performance Setting options. As you can see I've left most of the bios at its default settings. The Intel Core i5 660 that am using isn't all that fond of overclocking. 
Test Rig & Installation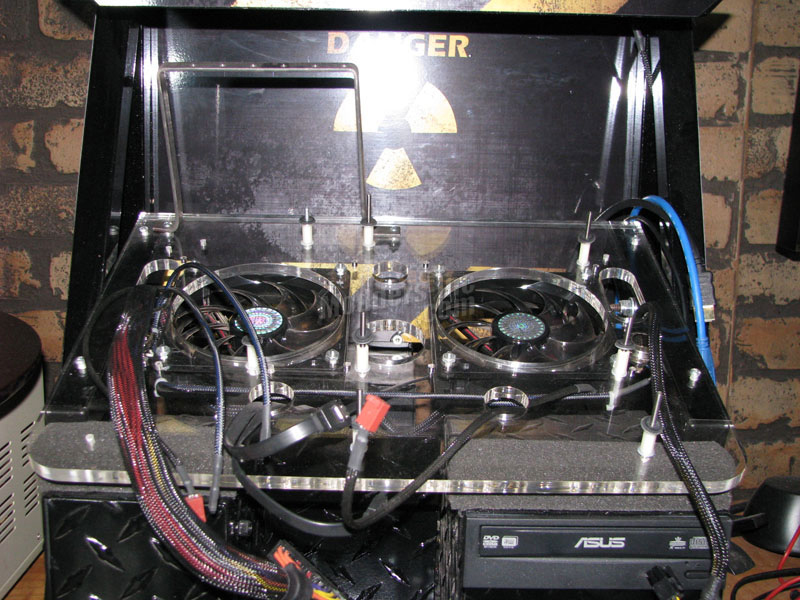 I will be using my AV8 test bench setup, which makes swapping things around a little easier. Testing hardware on an open test bench like this does limit you to a point. We won't be able to pull any temperatures for example and expect them to be even remotely close to what you would find in a closed case.
 
Test Setup
Comparison Setup
Processor
Intel Core i5 660 @ 3.33 GHz
Intel Core i5 660 @ 3.33 GHz
Motherboard
Zotac H55ITX-C-E
Asus P7H55D-M Evo
Video Card
Zotac AMP! GTX470
Zotac AMP! GTX470
Power Supply
Seasonic M12D 850W
Seasonic M12D 850W
Memory
OCZ DDR3 PC3 1333MHz Platinum (2x2GB)
OCZ DDR3 PC3 1333MHz Platinum (2x2GB)
Hard Drive
Seagate Barracuda ES.2 750GB
Seagate Barracuda ES.2 750GB
OCZ Solid 2 Series SATA II 2.5″ SSD 30GB
OCZ Solid 2 Series SATA II 2.5″ SSD 30GB
Western Digital 250GB
Western Digital 250GB
Network Card
Integrated
Linksys WMP600N Wireless PCI Adapter
Operating System
Windows 7 Ultimate w/Current Updates
Windows 7 Ultimate w/Current Updates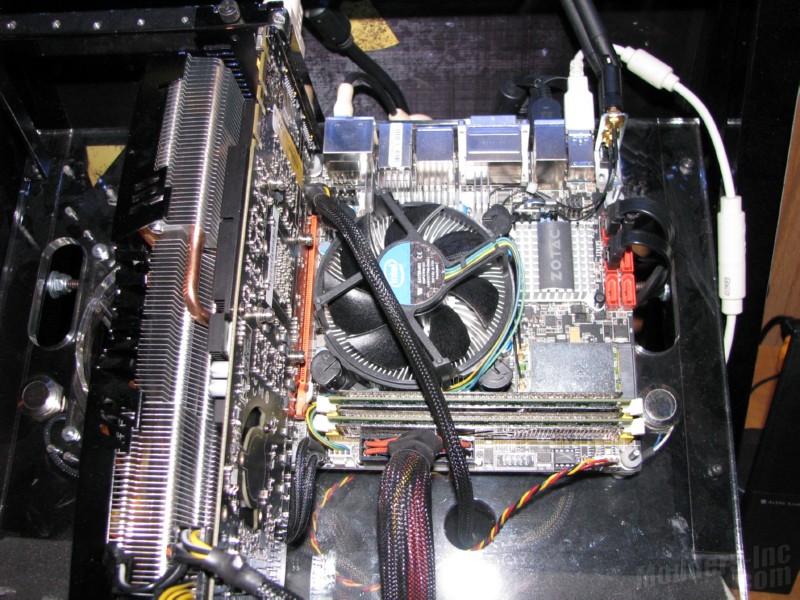 As shown in the above chart, both configurations will be using the same hardware excluding the motherboard, and the LAN card on the Asus configuration. To get the LAN Speed tests results, I started out with installing a smaller video card so I could access my PCI slot for the wireless card. Once I completed that test, I pulled the Asus EAH 5750 Formula card and slipped in the Zotac AMP! GTX 470 to finish the testing.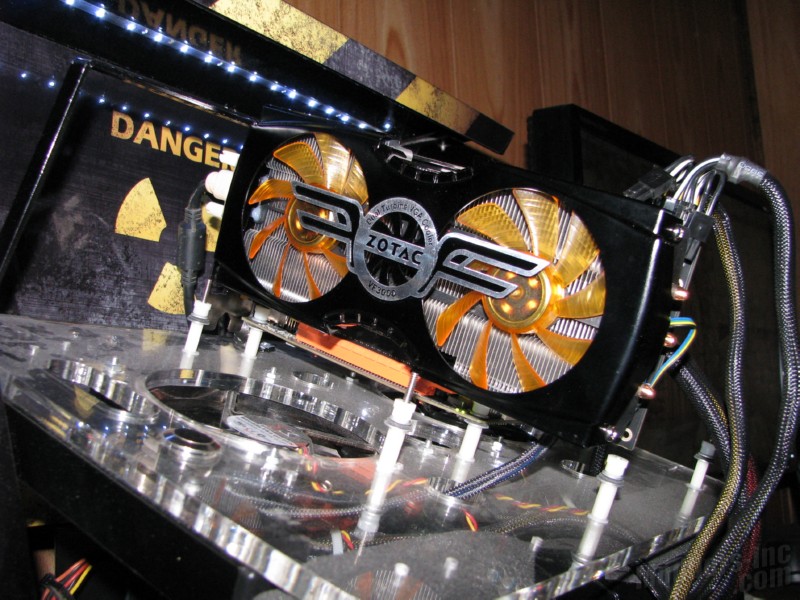 Both configurations will be used to run multiple applications in order to measure how well they stack up against each other. The Asus P7H55D-M Evo Micro-ATX board is the closest thing I have on hand to be a close comparison. The only other SFF based board I have on hand is a Zotac ION base board, and I really don't think that's going to give the H55 based brother a run for its money. Seeing that the Asus board is a bit more fully featured, I have opted not to install any of its default software. I wanted this to be a fair head to head battle, and the Asus has some features that would make it shine a little more in specific areas.
Testing
PC Mark Vantage
Is used to measure your computer's performance across a variety of common tasks such as viewing and editing photos, video, music and other media, gaming, communications, productivity and security.
Cinebench R11.5
Is a real-world cross platform test suite that evaluates your computer's performance capabilities.
GraySky X264 HD Benchmark
Is a reproducible measure of how fast your machine can encode a short HD-quality video clip into a high quality x264 video file.
Heaven Benchmark V2.0
Is a DirectX 11 GPU benchmark based on the advanced Unigine engine from Unigine Corp.
LAN Speed
Is designed to measure your file transfer and network speeds (wired & wireless) easily and accurately.
HD Tune Pro
Is a hard disk utility with many functions. It can be used to measure the drive's performance and much more.
Dirt 2
The in-game benchmark is used to measure the video cards performance.
FarCry 2
The in-game benchmark is used to measure the video cards performance.
Power Consumption
Power draw is measured from the wall at idle and peak load using a Brand 4-1850 power meter.
  Above we have the list of applications that we will be using to measure both systems. Each process will be ran a minimum of three times each and then averaged to obtain the final score charted. This should allow us to get a good read on how well the system performs in each application.