Page 2 »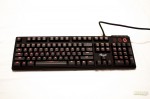 What's the big deal about mechanical keyboards? Why does everyone seem to want one, after all these years of being satisfied with membrane keyboards? If you're asking yourself this question, the answer is simple. Mechanical switches just feel good when you're typing with them. These switches vary, and there are several different companies that produce them. One of the most common brands is Cherry. Their MX line of key switches is comprised of several different models, all of which have a unique feel to them.
[sc:sponsor sponsor="Rosewill" product_link="http://www.rosewill.com/products/2548/ProductDetail_Overview.htm" product_name="RK-9100xRBR" product_price_link="http://www.newegg.com/Product/Product.aspx?Item=N82E16823201063″ product_price="149.99″ ]
In case you haven't figured it out, this article is going to be a detailed look at the Rosewill Apollo RK-9100XRBR, which is a mechanical gaming keyboard that features Cherry MX Brown key switches. The Brown key switch is somewhat similar to that of the Blue switch as in there is a tactile feedback, however it doesn't have any sort of audible feedback, which is similar to that of the Red key switch. As of late Rosewill has produced several mechanical keyboards, which seemingly have used almost every popular mechanical key switch available.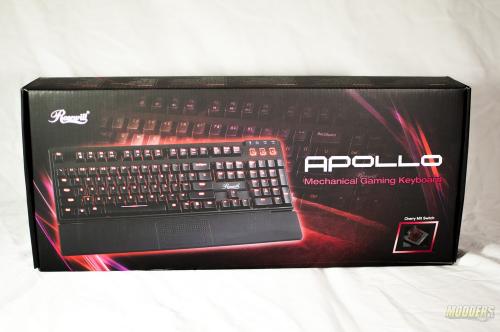 The Apollo box features a large graphic of the keyboard with backlit LEDs turned on. In the lower right corner you'll see a Cherry MX Brown key switch picture.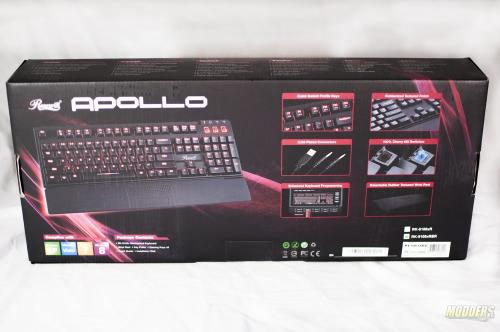 Flipping the box around, you'll find several images of the keyboard itself. On the right side are several features of the Apollo, as well as a screenshot of the software that is used to program the macro keys.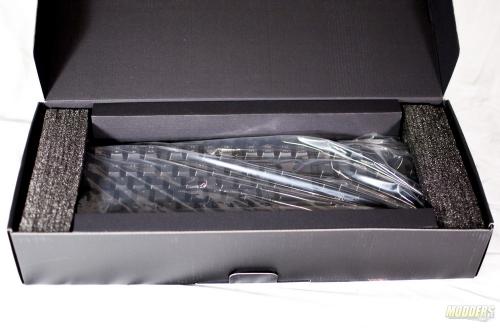 The Apollo was packaged well inside of it's box, with large pieces of thick sturdy foam on either end of the keyboard.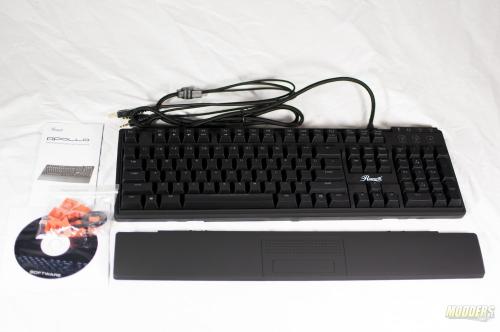 Besides the keyboard itself, you don't get too much in the way of accessories. You do get a wrist rest, which in my eyes is a huge plus. There was an owners manual, a software installation disc, and eight replacement keys included in the accessories bundle.
Specifications
Model No

RK-9100xRBR

Type

Mechanical Keyboard

Interface

USB

Key Switch

Cherry MX Brown Switch

Operating Force

45g

Keyboard Dimensions

17.5″(L) X 5.7″(W) X 1″(H)

Package Contents

1 x RK-9100xRBR Mechanical Keyboard
1 x Wrist rest
1 x User Manual

1 x Installation Disk

1 x Key Puller

8 x Gaming keys (AWSD and arrow keys)

Warranty
1 year