If you still think mini-PCs are not for gaming, think again. Mini-PC specialist ZOTAC has just unveiled their MAGNUS EN970, the latest addition to their ZBOX line equipped with a 5th Gen Intel Core i5 CPU and GeForce GTX 960 graphics with 3GB of GDDR5 VRAM so it can readily play the latest games. The features do not stop there, the ZBOX MAGNUS EN970 also features dual-Gigabit LAN and 802.11AC WiFi for excellent connectivity, even when not gaming. As with most Zotac ZBOXes, the ZBOX MAGNUS EN970 will be available in a "PLUS" variant that will come with a pre-installed 8GB SO-DIMM (one-slot) memory and 120GB M.2 SSD. There are two SO-DIMM memory slots in total, 1x M.2 SATA slot and 2x SATA slots available for expansion.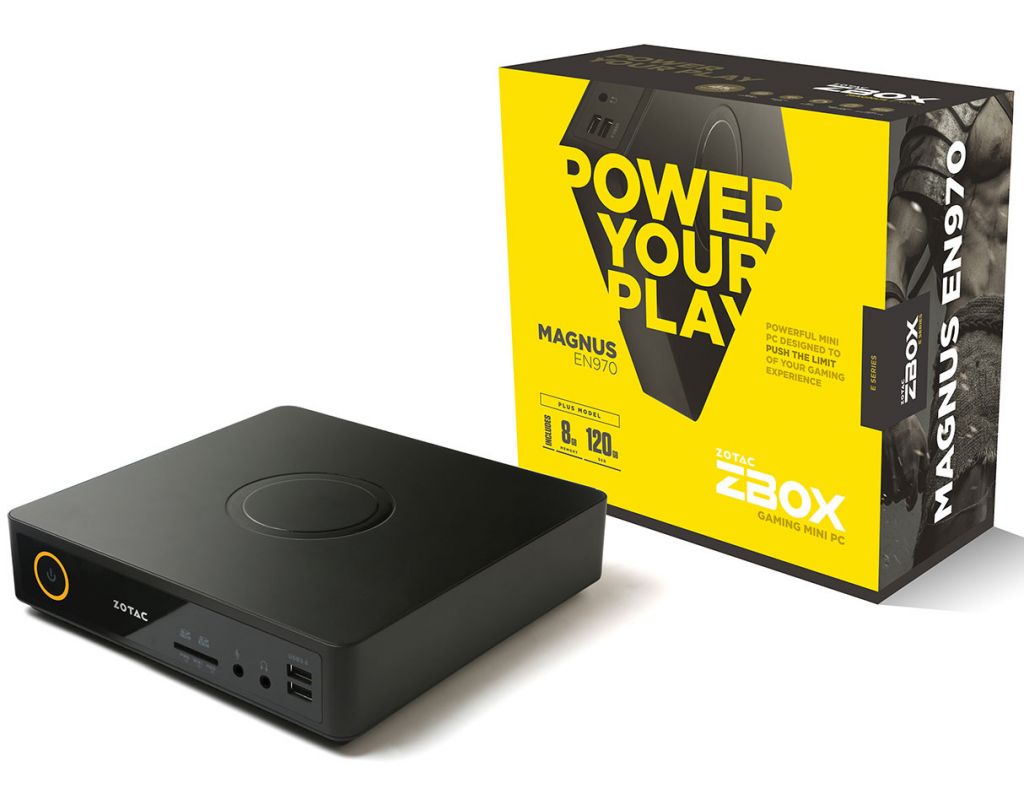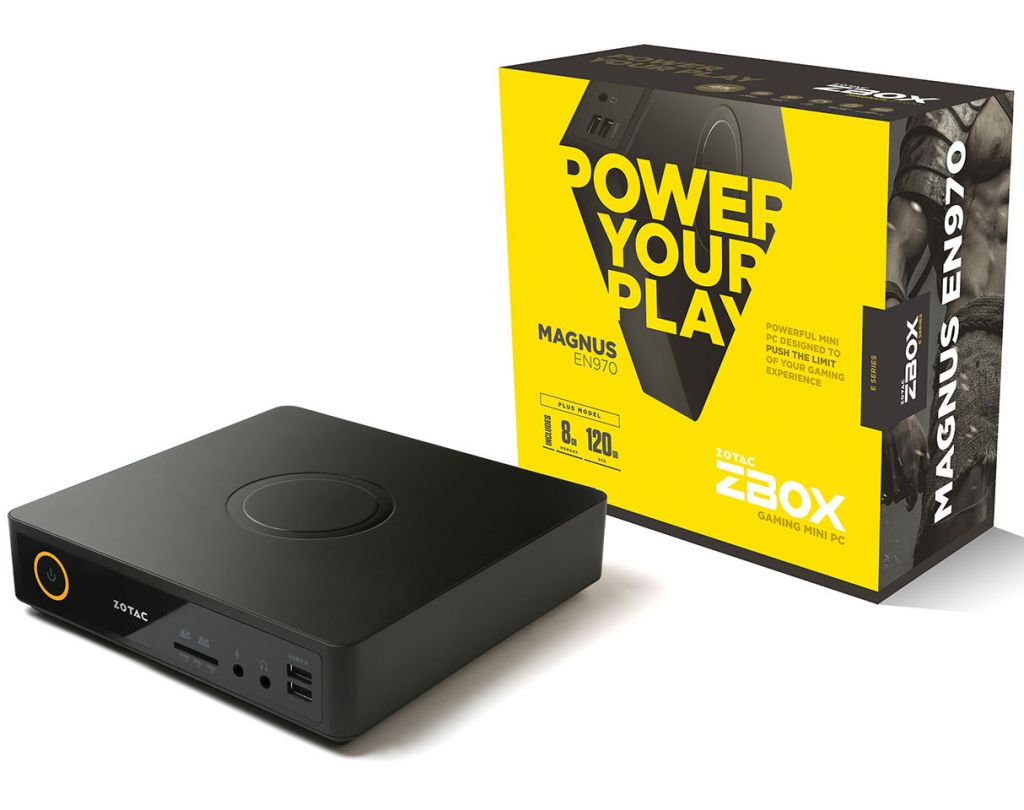 Power Your Play with ZOTAC ZBOX MAGNUS EN970
HONG KONG – September 8, 2015 – ZOTAC International, a global innovator and manufacturer of graphics card and ZBOX Mini PCs, ramps up the gaming power with the MAGNUS EN970 series. Minimalism, portability, and an all new design thinly mask the power density lurking beneath.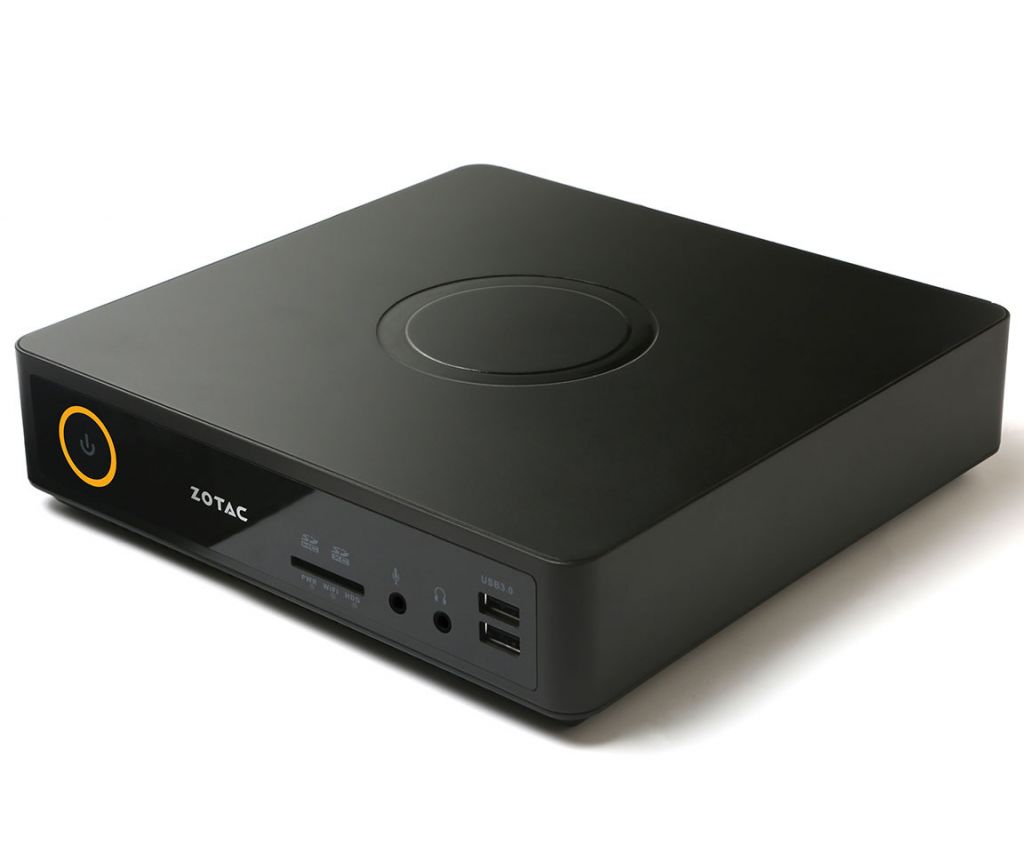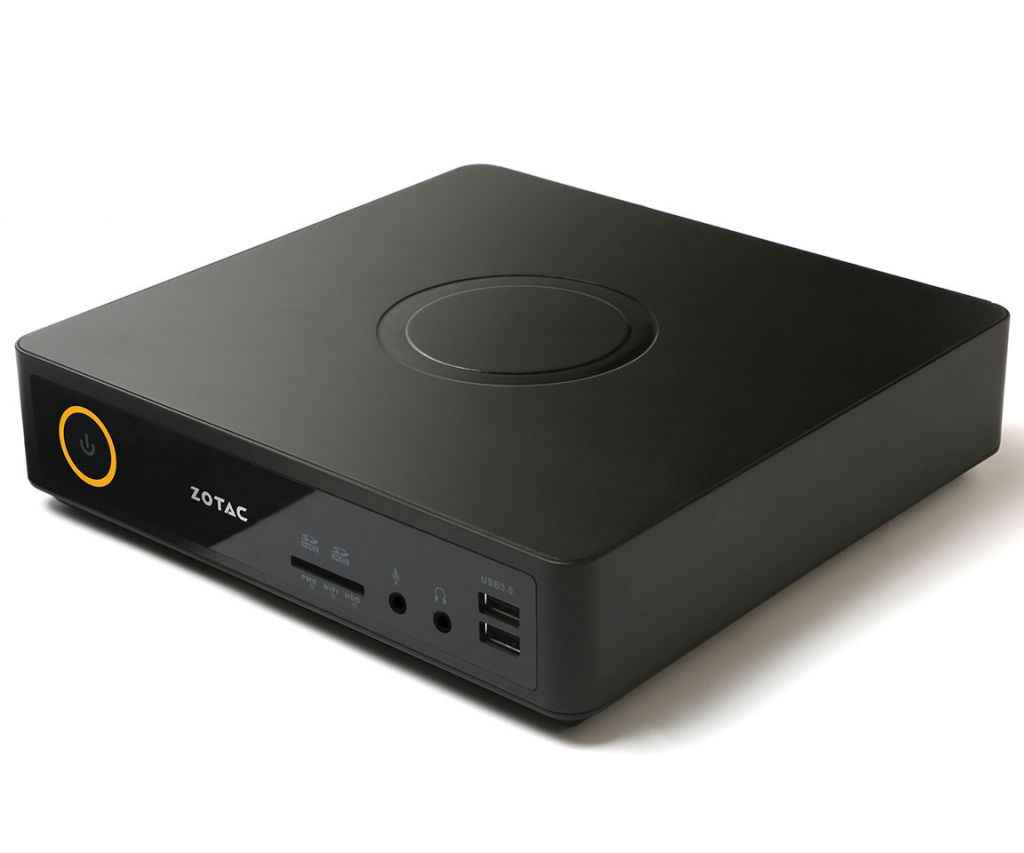 Superior Gaming Experience
Powered by a 5th gen Intel Core i5 CPU and NVIDIA GeForce GTX 960 with 3GB GDDR5 VRAM at the heart of the MAGNUS EN970, there is plenty of firepower for intense gaming and graphical work. Immerse deeper and work wider with quad-display support via NVIDIA Surround, and react faster with dual gigabit LAN or 802.11ac WiFi.
The MAGNUS EN970 features a RAID-ready storage setup that provides either blazing access speeds or the power of real-time mirroring protection.
The MAGNUS EN970 is Windows 10 ready and can take full advantage of Direct X 12, so you can get even more juice from the already powerful hardware.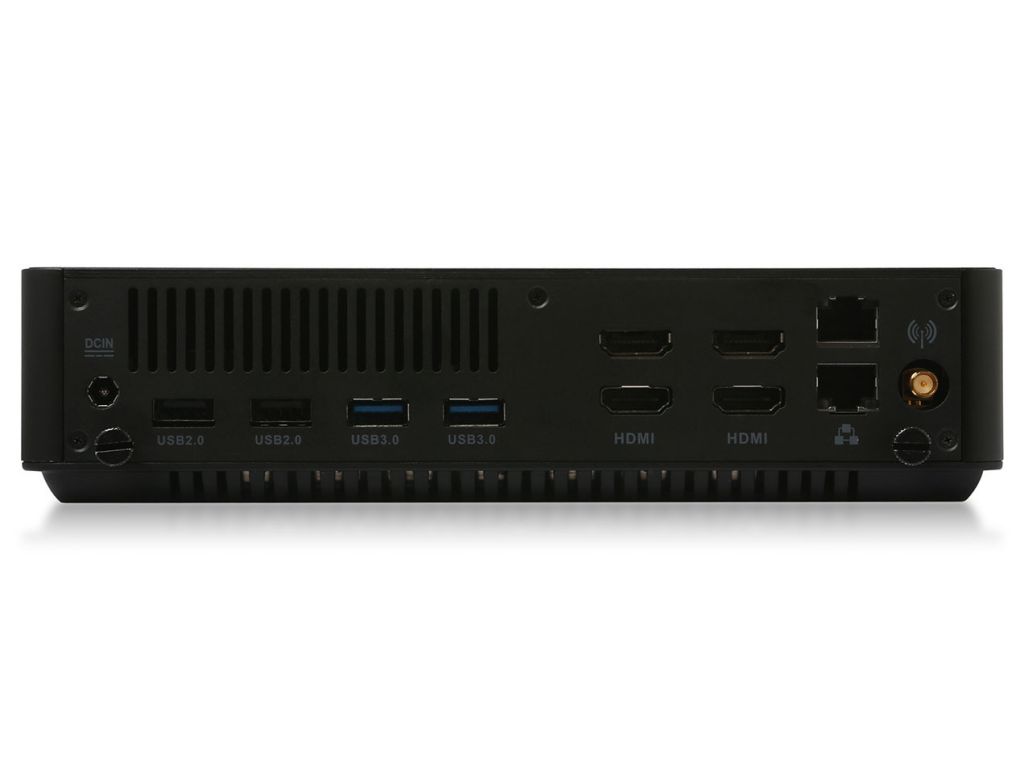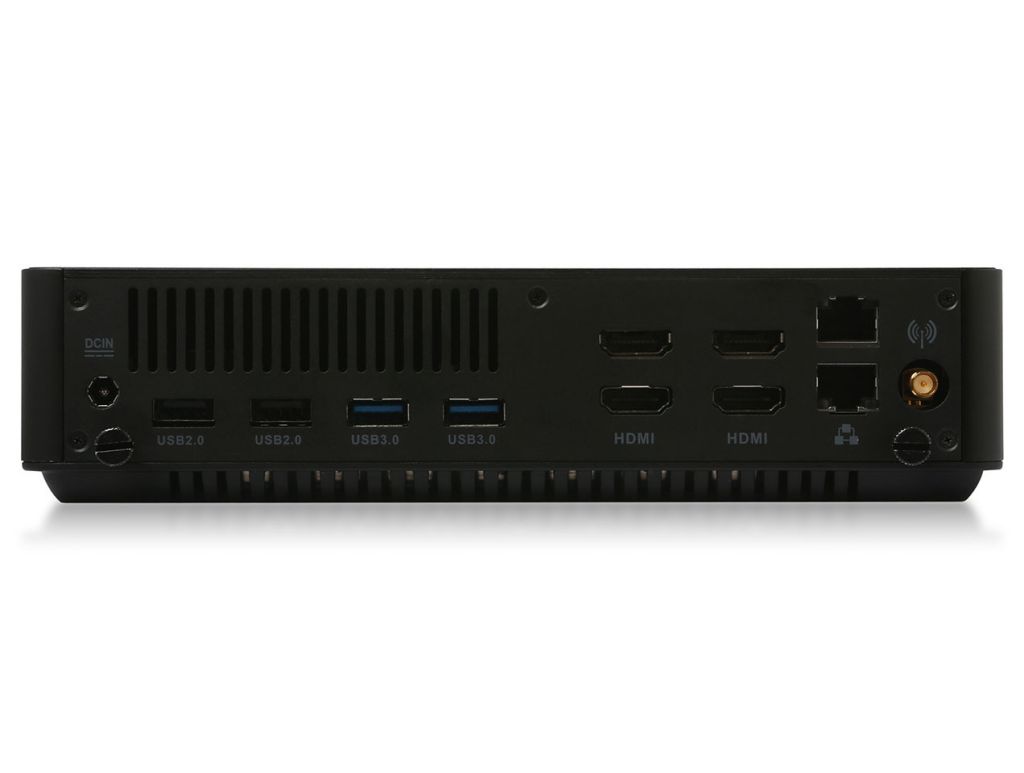 Game Anywhere
An all new designed housing in the same portable form factor means the MAGNUS EN970 is ready to game beyond the desk. Matte-black finishing on a minimal design thinly veil the powerful hardware. Whether it's for the living room, desk, or for a LAN party, the MAGNUS EN970 has both looks and strength to power your play.
More with PLUS
The MAGNUS EN970 also comes with a PLUS version, pre-installed with 8GB memory and 120GB M.2 SSD. The Mini PC is easily upgradable with an easily accessible SO-DIMM ram slots and 2.5" HDD/SSD slots for further customization. Coupled with 4 USB 3.0 and 2 USB 2.0 slots, you have plenty expansion possibilities even after connecting your peripherals.
Power your play today with the MAGNUS EN970.
MAGNUS EN970 Specificiations:
Product

MAGNUS EN970

MAGNUS EN970 PLUS

SKU

ZBOX-EN970

ZBOX-EN970-P

Memory

2 x DDR3L-1600 slots (up to 16GB)

8GB DDR3L (up to 16GB)
one slot free

Storage

1 x M.2 SATA slot

2 x 2.5″ SATA HDD/SSD slots

120GB M.2 SSD

2 x 2.5″ SATA HDD/SSD slots

CPU

Intel Core i5-5200U dual core 2.2GHz (up to 2.7 GHz)

GPU

NVIDIA GeForce GTX 960 (3GB GDDR5, 192-bit)

Display Options

4 x HDMI 2.0

Card Reader

3-in-1 (SD/SDHC/SDXC)

Ethernet

Dual 10/100/1000Mbps

Wi-Fi

802.11ac + Bluetooth 4.0

USB Ports

4 x USB 3.0, 2 x USB 2.0

Audio

HDMI Audio

Headphone

Microphone

DirectX Support

12

Other Features

NVIDIA SURROUND

RAID 0/1

HDCP

Yes

Windows

Windows 7 / 8 /10 ready