Keyboards
1STPLAYER DK 5.0 RGB Mechanical Keyboard
Back to the Essentials
« Layout and Feature Overview
|
Drivers and Application »
Disassembly
To remove keycaps from the keys you need firmly grip and pull the keycaps. The caps are not easily removable but they can certainly be removed for maintenance.
Key switches are mounted on the circuit board through the steel plate in the front. The keys are non-removable in DK 5.0 unless you can solder them out from the board.
The controller responsible for RGB functions is the BYK816. This controller is widely used in many RGB keyboards.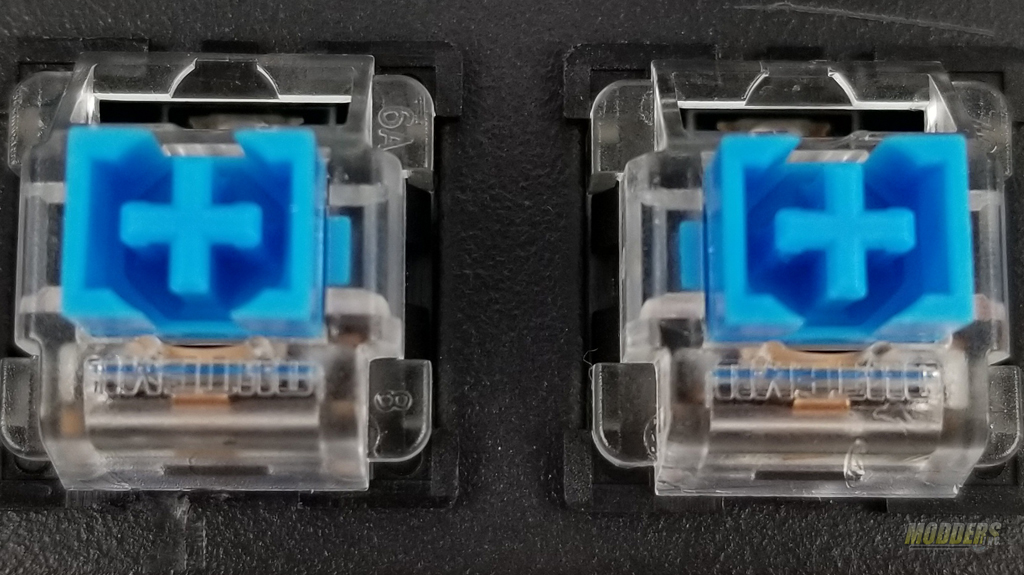 The keys in DK 5.0 are by OUTEMU Blue. These keys are equivalent to world-famous Cherry MX keys. Blue mechanical keys are Tactile and Clicky so very little force is needed before they bottom out.