Keyboards
1STPLAYER DK 5.0 RGB Mechanical Keyboard
Back to the Essentials
Layout and Feature Overview »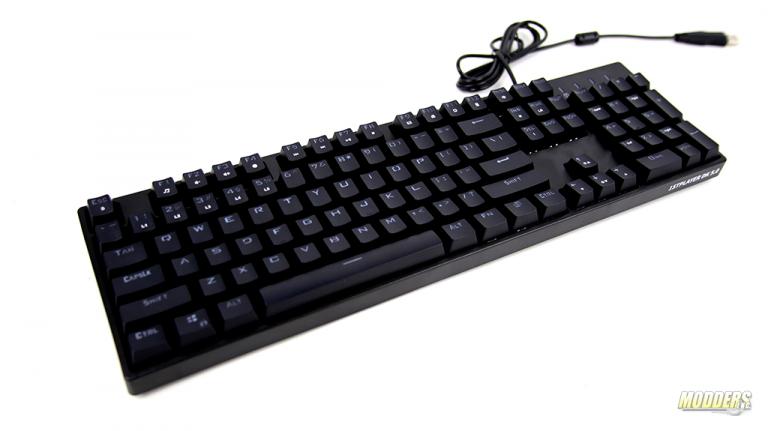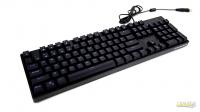 Mechanical keyboards are widely available on the market nowadays. You no longer need to spend hundreds of dollars to get an everyday mechanical keyboard you can game with. 1stPlayer has been around for a few years and they have established themselves as one of the gaming accessories manufacturers with a variety of affordable keyboards. Their latest keyboard series is the 1stPlayer Dark Knight and comes in two versions DK 5.0 and DK 5.0 lite. Both keyboard versions feature RGB backlit mechanical keys that are equivalent to Cherry MX switches. The keyboard we got for a review from 1stPlayer is DK 5.0. The DK 5.0 is generally designed for hardcore gamers but everyday users can take advantage of its features at a very affordable price.
Specifications
| | |
| --- | --- |
| Model | DK 5.0 (Death Knight) |
| Interface | USB |
| Key Type | Blue Switch. OUTEMU |
| Keys | 104 + 12 Extra Function Keys |
| Mechanical | Yes |
| LED Effect | RGB Supporting Driver Control |
| Keyboard Dimensions | 430x128x38 mm |
| Weight | ~1KG |
| System Requirements | Microsoft Windows XP/Vista/7/8/10. Macintosh |
The packaging box of the DK 5.0 is made from recycled cardboard with color imagery on both sides. There is a list of features in the front of the box and on the back of the box, you can see the full key layout. There is limited information listed on the packaging but you can get a general understanding of what you are looking at. Note there is no information on the switch type used in this keyboard.
The DK 5.0 has Full N-Key rollover function, Semi-suspended keycaps and it is water-resistant. The RGB keys can display 16.8 million colors. Most of the RGB keyboards on the market offer the same. The internal packaging of DK 5.0 is simple. The keyboard is wrapped in a bubble wrap type sleeve.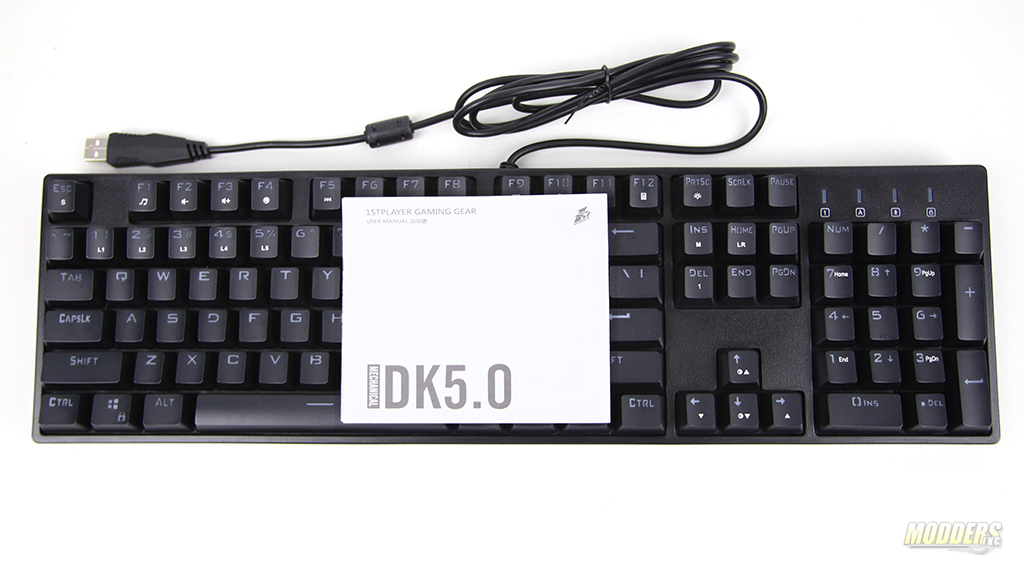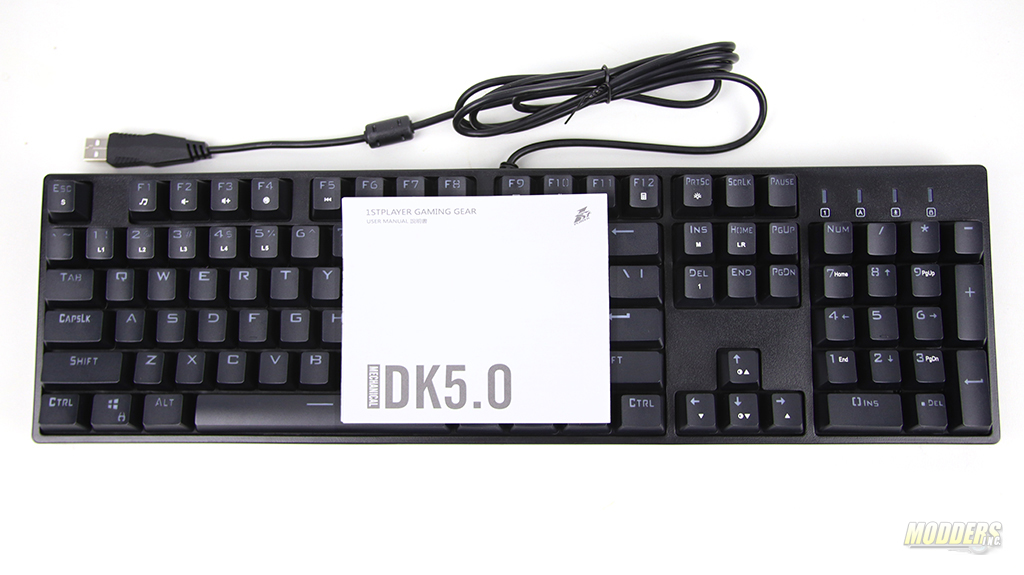 There are no additional accessories included with DK 5.0, just a keyboard and the instruction manual.