Packaging and Unboxing »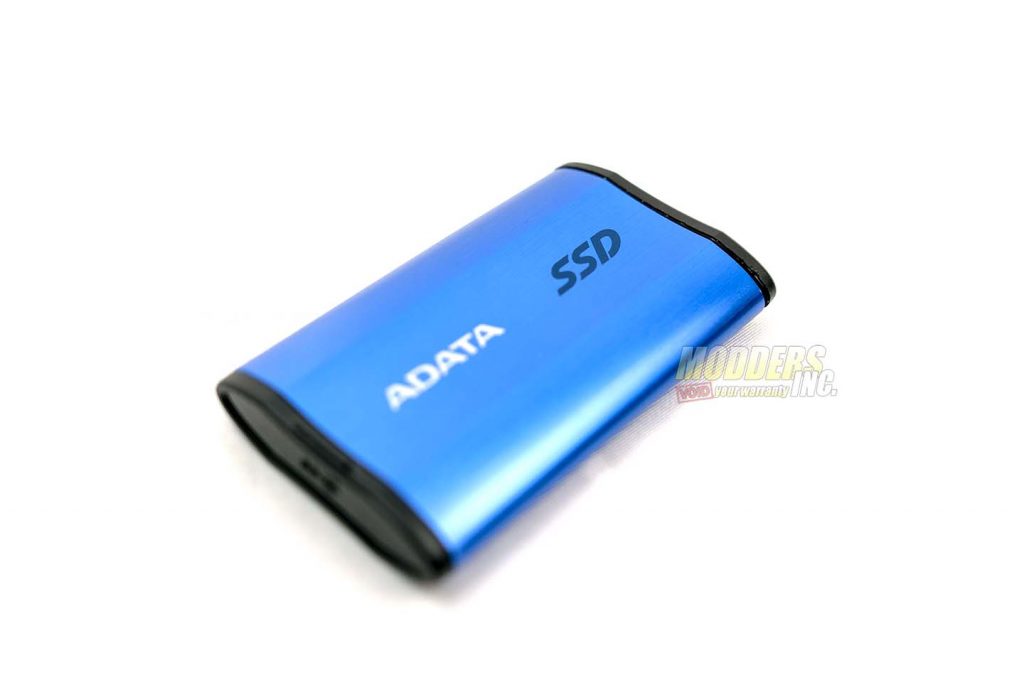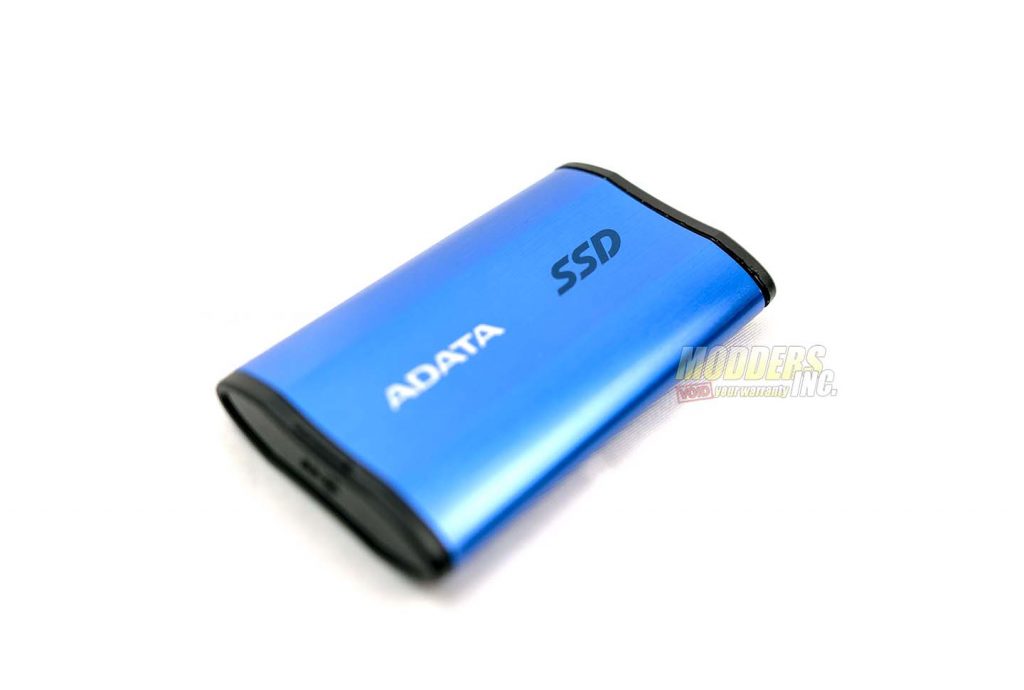 With how popular content creation has become in recent years, fast reliable storage has never been more important. But, even higher-end boards only have so many M.2 slots, and processors only have so many PCIe lanes available for storage devices. But with the speeds offered by USB 3.2 Gen2 and the versatility of the USB Type-C connector, many companies are now offering external SSD offerings with speeds that exceed that of your traditional SSD. For example, the SE800 from ADATA. The SE800 is the focus of this review.
The SE800 from ADATA is an external SSD that runs on USB 3.2 Gen2 with a Type-C. The Se800 offers speeds up to 1000 MB/s on both the sequential read and write speeds. With its IP68 rating, the SE800 is said to be shock-resistant, dust-proof and even waterproof. But, can it withstand the pure clumsiness of this review? We put the SE800 through our normal suite of storage benchmarks, as well as a few special physical designed just for this review. So, how well did the SE800 hold up? Let's find out.
Specifications
External Storage
Capacity
512GB
Colors
Blue
Dimensions (L x W x H)
72.7 x 44 x 12.2 mm / 2.8 x 1.7 x 0.4 inch
Weight
40g / 1.4oz
Interface
USB 3.2 Gen2 Type-C
Operating temperature
0°C (32°F) to 35°C (95°F)
Op. Voltage
DC 5V, 900mA
System requirements
Windows 8 / 8.1 / 10 Mac OS X 10.6 or later Linux Kernel 2.6 or later Android 5.0 or later
Accessories
USB 3.2 Type-C to C cable, USB 3.2 Type-C to A cable, Quick Start Guide
Warranty
3-year limited warranty
Note
1. SE800 dust and waterproof ratings apply only when the USB port cover is firmly closed. 2. The product includes USB-C to USB-C cable and USB-C to USB-A Cable. Connection to MicroUSB requires separate cable, not included. 3. Please note that USB 3.1 Gen2 and USB 3.2 Gen2 are the same specification and feature the same performance capabilities. The USB Implementers Forum (USB-IF) recently rebranded USB 3.1 Gen2 to USB 3.2 Gen2. For more information about the change, please visit the US

B-IF website at www.usb.org.