ADATA has joined the race for NVMe SSD supremacy with their XPG SX8000 SSD, a 3D MLC PCIe Gen3 x4 drive using a 2280 form factor that promises a 2400MB/s sequential read speed and 1000 MB/s sequential write. ADATA uses a Silicon Motion SM2260 controller paired with 3D MLC NAND which Tom's Hardware reports is IMFT's latest 256Gbit 3D MLC NAND.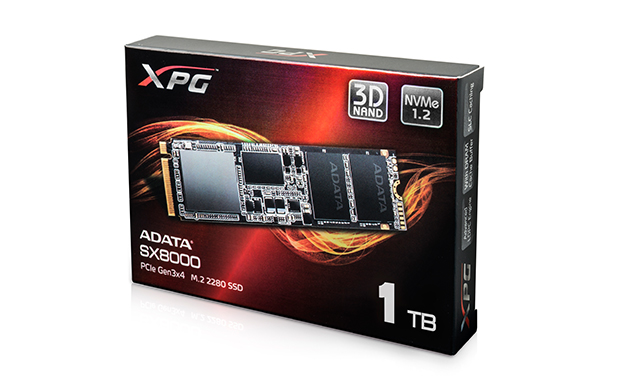 The ADATA XPG SX8000 line up starts at 128GB at the smallest capacity all the way to 1TB with a 256GB and 512GB version in between. The 2400MB/s sequential read claim is for the 1TB and 512GB version, while the 128GB is actually officially specced at only 1000MB/s sequential read and 300MB/s sequential write, while the 256GB version  runs up to twice as much at 2000MB/s sequential read and 600MB/s sequential write. For comparison, the older Samsung 950 Pro 256GB M.2 and Kingston HyperX Predator M.2 240GB has a 2,200 MB/s sequential read with 900MB/s sequential write and 1,400 MB/s sequential read with 600MB/s sequential write respectively.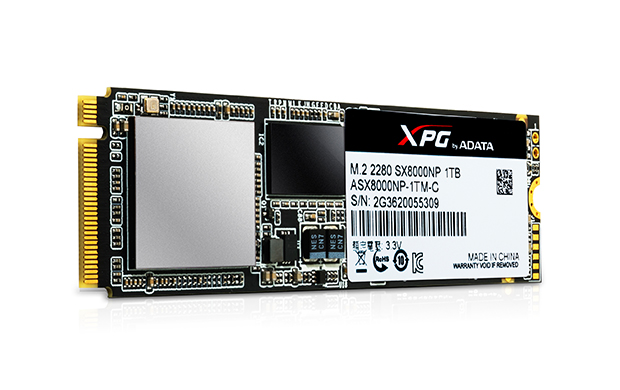 That 128GB version of the XPG SX8000 is only barely faster than a modern SATA SSD drive which runs at 560/520 sequential read/write so it probably would not be popular among the gamers that the XPG line caters to but would be more ideal as a lower cost M.2 storage option. Even then, with Samsung announcing the 960 EVO having a $129.99 250GB version with faster speeds than the ADATA SX8000 at 3200/1500 MB/s sequential read/write.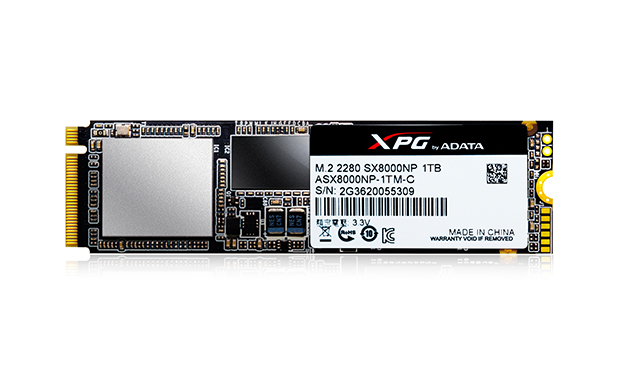 Since the SX8000 is part of ADATA's XPG line, it receives a 5-year warranty. No final word on pricing yet, but expect it to be affordable because frankly, it has to because of how competitive the NMVe storage climate is after Samsung's announcement. Crucial already backed out and cancelled their bid with their TX3 drive which had a similar Silicon Motion SM2260 controller plus 3D MLC NAND pairing, even after demonstrating it at Computex 2016 a few months ago. Mushkin's Phison PS5007 based Hyperion PCIe Gen3 x4 drive seems to have also dropped out of the race as well.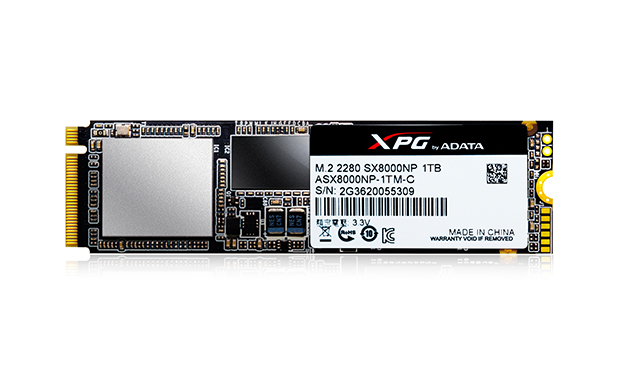 More information and details about the ADATA XPG SX8000 drive can be found at its official product page: http://www.adata.com/en/ssd/feature/423