Storage Devices
Lexar SL100 Pro Portable 500 GB: Ultra Small Package and Amazing Performance
Lexar SL100 Pro Portable 500 GB
Closer Look at Lexar SL100 Pro Portable 500GB »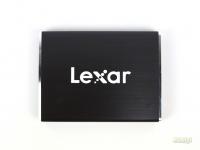 Storage has always been a questionable subject. "How much space do I need? What is it going to cost me? Are my files encrypted and kept for my eyes only?" I hear the same questions over and over again from friends and family. We do not usually review personal storage devices such as thumb drives and memory cards but with the newest USB 3.1 Gen 2 devices that use NVME technology, I just had to take a look at this sample when an opportunity arose. Lexar, a leader in global memory solutions has just released its newest portable SSD SL100 Pro Portable. SL100 Pro Portable is a small USB 3.1 Gen 2 based device that offers NVME features and speeds for your daily needs. SL100 Pro Portable is also equipped with security software for encrypting your files on demand. This USB 3.1 storage device is offered in two capacities, 500 GB and 1TB. The test sample that I got was 500GB.
Technical Specifications
Color
Black
Capacity
500GB, 1TB
Interface
USB 3.1 Type-C
Speed
Up to 950MB/s read, up to 900MB/s write
System Supported
Mac® OSX 10.6+

Windows® 10/7/8

Standard USB (Type-A or Type-C) port

Operating Temperature
0°C to 70°C
Storage Temperature
-40°C to 85°C
Dimension (W x L x H)
55 x 73.4 x 10.8 mm / 2.165" x 2.89" x 0.425"
Weight
70.5g / 0.155lbs(Without Cable)
The packaging of SL100 Pro Portable reminds me of the same packaging you can find on any SATA SSD or Mechanical 2.5 inch external hard drives. Everything about the packaging was pretty straight forward as it featured all of the information about the device inside.
What jumps at you is the transfer speeds Lexar has included on the box alongside with some of the features like Performance and Protection. On the back of the packaging, is a few statements are describing the technology used and warranty information. The warranty for SL100 Pro Portable is three years.
To connect with SL100 you will need a USB Type-C to Type-C or USB Type-C to USB Type-A cable. But you don't have to worry about cables here. Both short cables are included with SL100 Pro Portable.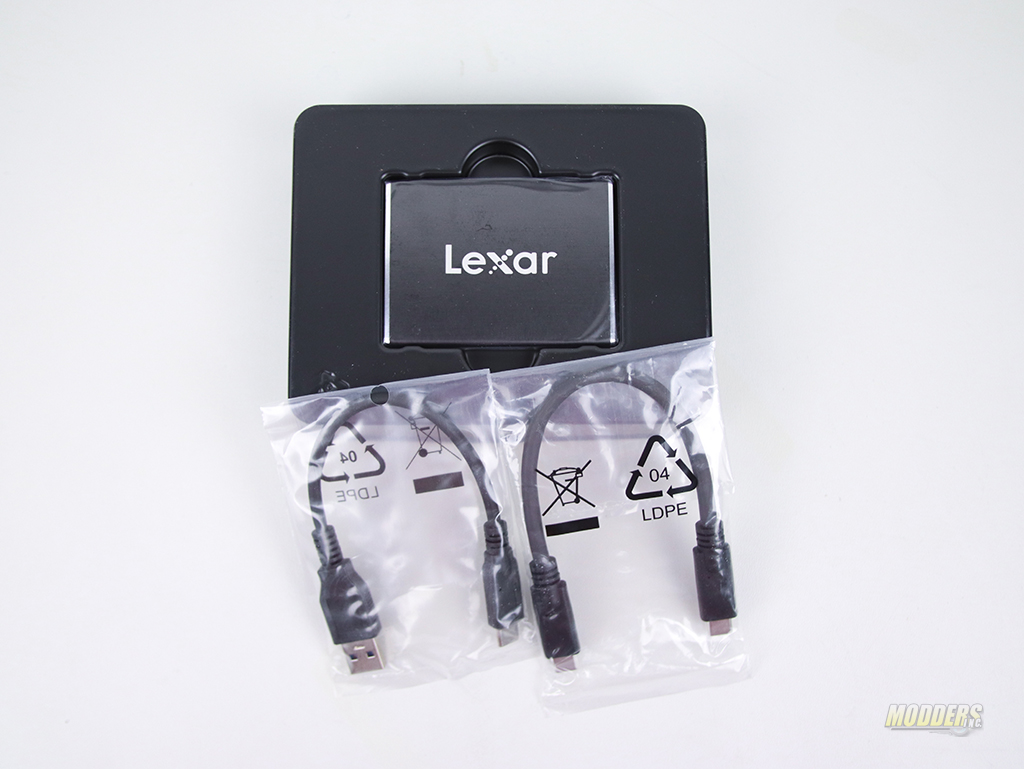 The device itself is securely packaged and had a protective film around it to prevent it from being scratched while in transport. I did not find any manuals with this device.