A Closer Look at the ADATA SX950 »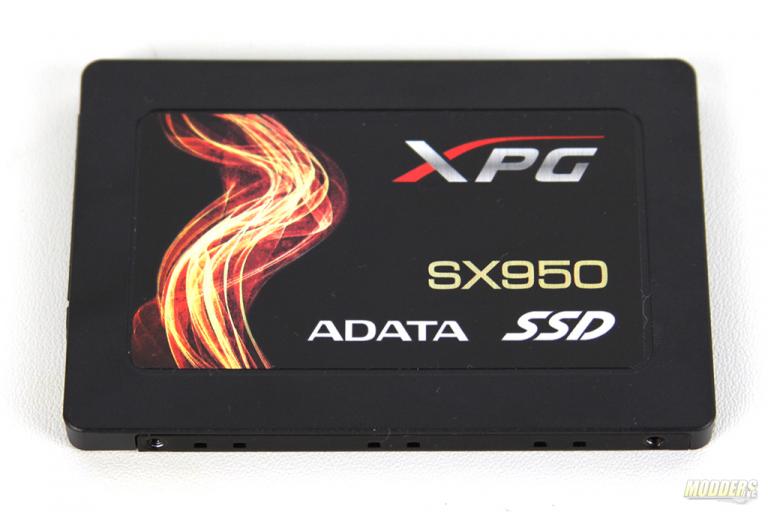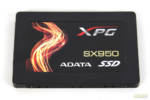 Fast and affordable flash storage is no longer difficult to find. Nowadays every custom build rig is equipped with some kind of flash SSD. It seems that the craze for NVME still going on, however, traditional SSDs are still popular as ever. Recently we reviewed ADATA SX930 SSD and came to a conclusion that it was the best bang for the buck. Shortly after ADATA released their flagship SSD, SX950. SX950 is 3D MLC based and offers great transfer speeds and performance not only for gamers but also for general computing users. SX950 comes in four different capacities (240GB / 480GB / 960GB / 1.92TB) and has a warranty of 6 years. Some of the promised features of this SSD are read/write speeds of 560/530MB/s and intelligent SLC caching and DRAM cache buffer.
Review Sample Provided by: ADATA
Product Name: ADATA SX950
The product was given in exchange for work done to produce this review.
Specifications
Capacity
 240GB / 480GB / 960GB / 1.92TB
Form Factor
 2.5″
NAND Flash
 3D MLC
Controller
 SMI
Dimensions (L x W x H)
 100.45 x 69.85 x 7mm
Weight
 58g
Interface
 SATA 6Gb/s
Performance(Max)
Read 560MB/s, Write 530MB/s
Maximum 4K random read/write IOPS: up to 90K/90K
*Performance may vary based on SSD capacity, host hardware and software, operating system, and other system variables
Operating temperature
 0°C – 70°C
Storage temperature
 -40°C – 85°C
Shock resistance
 1500G/0.5ms
MTBF
 2,000,000 hours
Warranty
 6 years
The interface of this drive is SATA which offers a 6Gb/s connection to the motherboard.
Power and data connectors are gold plated for maximum conductivity.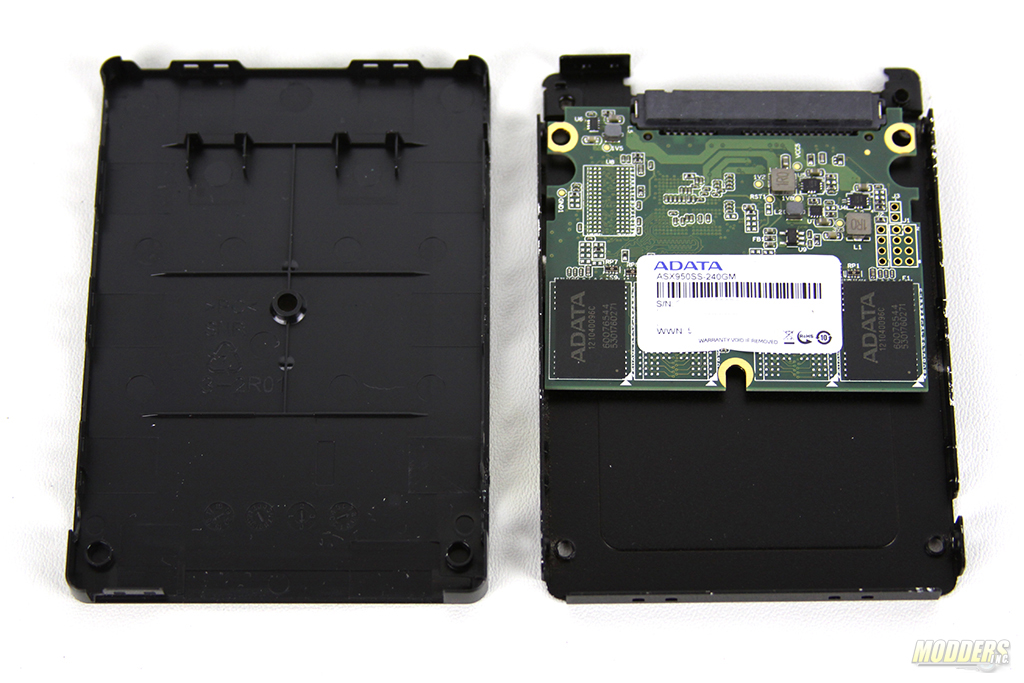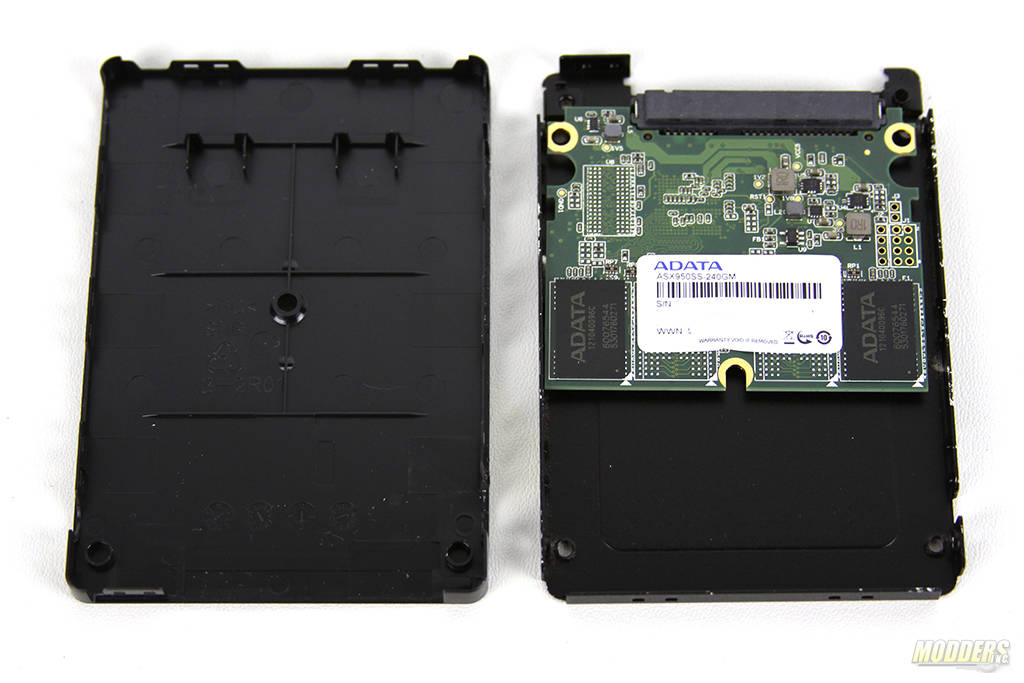 Inside of the SSD is a half size PCB board which is responsible for hosting controller, ADATA 3D MLC NAND, and ram chips. The layout is pretty standard across modern SSDs.